Charlie Mullins sparked a media frenzy when he announced his intention to run as an independent candidate for London Mayor in 2020.
The charismatic Pimlico Plumbers founder – and long-time PHA Group client – is a past master at weaving together his ambitions with increasing in his public profile.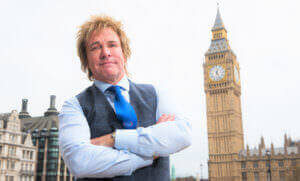 PHA has helped establish him as a leading voice of British business, apprenticeships and as the one of the dominant figures among Remainers in the Brexit debate.
Having previously been a supporter of and donor to the Conservatives, he caused a stir when he announced that he has been banned from the party's prestigious Black and White Ball because he had criticised Theresa May.
But his announcement that he plans to take on Sadiq Khan in the next mayoral race elevated his media coverage to a new level.
With PHA Group's assistance, he launched the campaign during an interview with Michael Hayman on London Live. The broadcast was trailed in the Sunday Times.
His reasons for standing were classic straight-talking Charlie:
"I'll give it a bash. I think I could do a better job than this guy for businesses."
In a more expansive interview with Square Mile bible City AM, Londoner Charlie went on to explain that he didn't believe the PM and the Mayor were "drinking from the same teapot" as him.
He revealed that as mayor, he would make travel for all apprentices free, saying:
"Getting people into work resolves most of the problems. And when I've been trying to explain this to the government before, they're not getting it."
In an environment of apathy towards politicians against the backdrop of Brexit and a vacuum where real political leadership should exist, Mullins for Mayor does have quite the ring to it.
Watch this space…