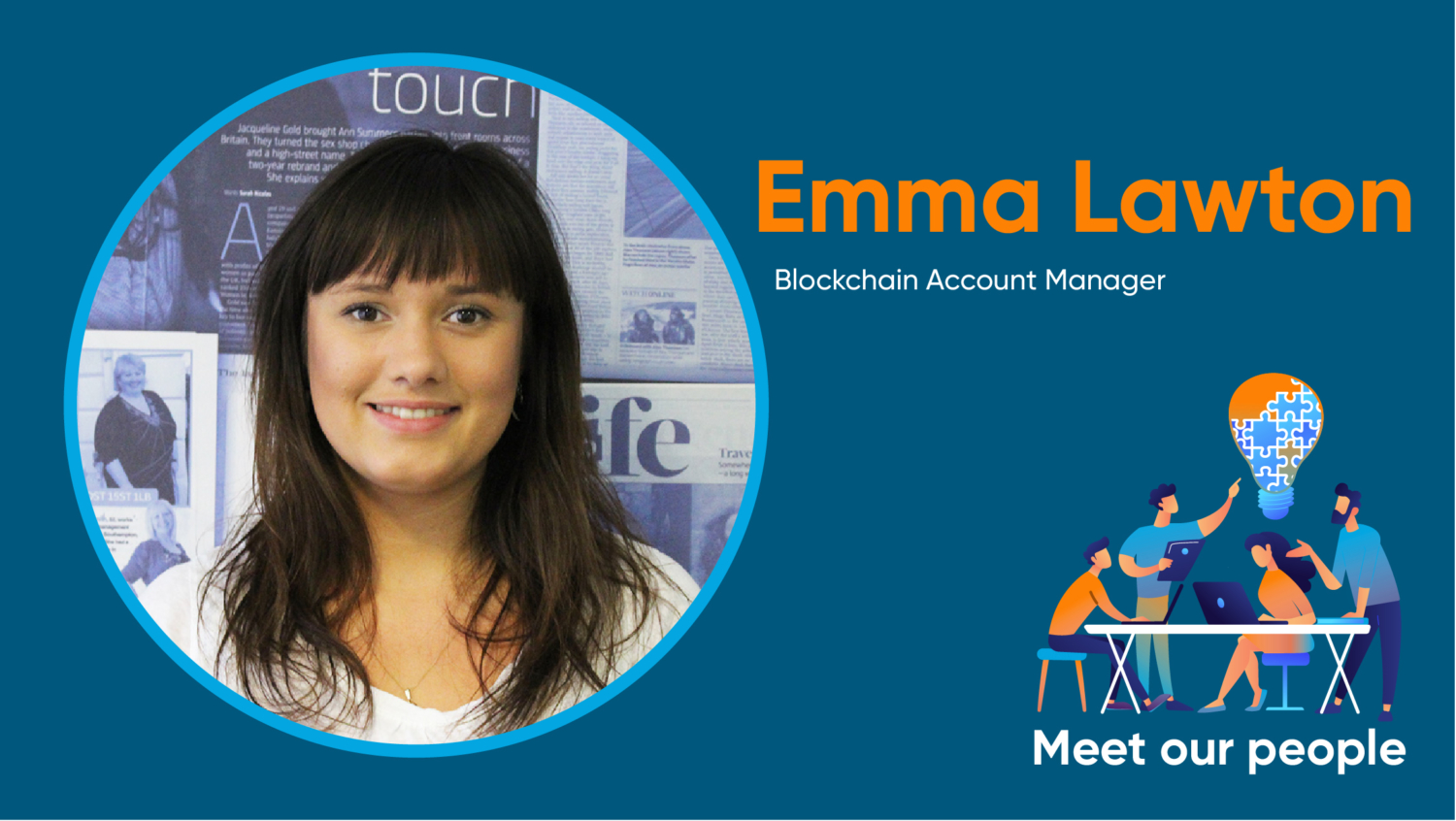 Tell us a bit about yourself and how you've found yourself as the go-to blockchain specialist here at The PHA Group?
I started at the PHA Group just shy of three years ago in the Technology team having worked at a B2B technology PR agency in Nottingham, my university city, for a year after graduating. With my background in "techy tech" (telecoms, AI & dynamic spectrum access technology) I was keen to help grow our B2B client base.
Around two years ago we had an old client return to us wanting help with a new project that involved blockchain technology. What followed was a crash course learning about blockchain and how it could disrupt virtually every established industry. From the success of that first client (we launched them with an exclusive in Forbes) we began actively offering our services to more clients harnessing blockchain technology.
What is it about the blockchain sector that grabbed your attention in the first place?
I love the fundamental principle of blockchain – decentralization. For years we had willingly given over all our personal data to large centralized conglomerates without a second thought. We'd also happily gone along with the established financial systems; even if that meant getting a mortgage or loan was almost nigh-on-impossible given the long-winded and opaque processes. Implementing distributed ledger technology could change all of that.
You've been heavily involved with all things blockchain in the past couple of years whilst at The PHA Group, what is it that you look for when calculating your PR impact?
It always depends based on what each client is looking for when they start working with us. For some, it's about growing the profile of the business outside of the crypto enthusiast bubble. So, getting cut-through coverage in the nationals and mainstream technology & business titles is success. For others, it's about raising their profile in front of traditional investors for their ICOs. Ultimately, we always look to make sure we deliver what our clients define as success.
In a matter of years blockchain has become one of the most talked about industries around, what role has PR played in this?
Not always a good one! PR and marketing has definitely contributed towards the hype around blockchain and cryptocurrencies – especially given the wild volatility of the nascent market. We've seen fraudulent ICOs con people out of millions of pounds all thanks to a snazzy whitepaper and polished marketing campaign. What we are focused on doing through our PR campaigns is telling the genuine story of blockchain as an enabler – a technology that can truly disrupt existing models for the better, much like the internet did 30 years ago. Over the last year we have started to see PR play more of a positive role; focusing on real-life case studies of blockchain in action and the tangible value it can bring to businesses.
What sets The PHA Group apart from other blockchain focused PR agencies?
We aren't a purely blockchain PR focused agency. A major benefit of PHA is that we are a multi-disciplined agency. We work with football clubs and clothing brands to business entrepreneurs and cybersecurity companies, and everything in between; which means we have contacts across virtually every sector. This is really important for blockchain businesses, as most of the time their business is about bringing distributed ledger technology to an already established sector to enhance and bring efficiencies. So, already knowing that sector's media and what's newsworthy to those journalists is a major advantage.
If you would like to find out how PR can connect you with the right audience for your Blockchain offering then please get in touch with us today.