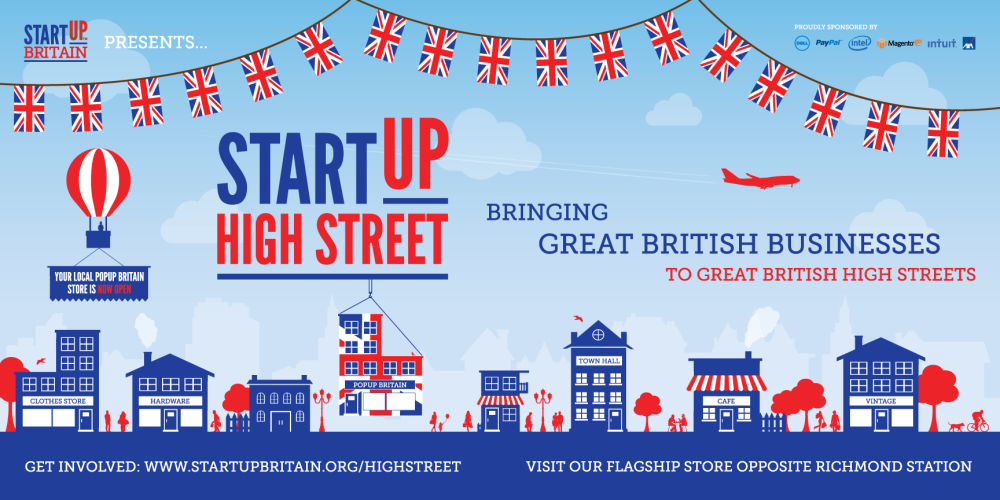 When the coalition came to power in 2010 a major initiative to encourage entrepreneurs to start their own businesses was introduced through the StartUp Britain campaign.
Aspiring entrepreneurs throughout the land were encouraged to help us get out of recession by launching businesses and thus stimulating growth and creating new jobs.
As Walt Disney famously once said, "the best ideas are born in adversity." The trouble is you still need cash to get them up and running.
With banks tightening their purse strings along with the rest of us, the key question facing entrepreneurs is how can I raise the investment needed to get my business started?
Of course, there is always the option to submit a request to the BBC to appear on the Den and gain a helping hand from Duncan, Deborah and the gang – but perhaps not the most practical or instant solution for many aspiring entrepreneurs eager to get their business going.
In the day of the internet age, there is an answer. Increasing numbers of entrepreneurs are turning to online investments sites to help get the cash injection they need to drive their businesses forward. Like all good ideas, online investing pretty simple concept.
Rather than go to a bank and ask for a huge fee up front, why not get lots of people to invest a little and help you raise the capital you need? There's nothing revolutionary in the concept but by applying this model online suddenly entrepreneurs find themselves with a global audience of thousands if not millions of potential investors.
Perhaps one of the most famous examples of this is the emergence of Ebbsfleet United. Since February 2008, the club has been owned by the web-based venture My Football Club.co.uk, whose members vote on player transfers, budgets and ticket prices instead of those decisions being made exclusively by the club's management and staff. Approximately 27,000 members each stumped up £35 for an equal share in the club.
Darlington FC recently underwent a similar process to help prevent the club from closure by seeking to raise £750,000 via finance raising website crowdcube.com
We have found that our clients have adopted similar approaches as they look to take their businesses to the next level. One example is fivesquids.co.uk, a quirky website that allows people to offer and exchange services with one another for just £5 at a time – an incredibly simple but an extremely powerful idea. Site founder Terry Koutsios is currently seeking to raise £243,000 via crowdcube with a minimum buy-in of £10.
After a fruitful PR campaign led to a surge in new members, fivesquids has seen a dramatic expansion in a very short space of time, meaning more investment is required to help expand the site as it moves into a more sophisticated business model, launching new services of £10, £20 and £50.
Other PHA Business clients like as Caped Koala, a social networking and immersive learning and entertainment company, are also turning to the web to help raise investment by listing on Kickstarter – a funding platform created specifically for creative projects. The Caped Koala team have developed an extremely innovative new virtual online game to encourage web-based learning through the national curriculum, in a 3D world where children can learn, play and have fun. The game itself is free to play, so investment becomes even more critical to keeping their business progression on track.
The birth of sites such as Crowd cube, Kickstarter, Crowd Funder and Crowd Funding.com are in themselves, great business ideas.

Like all social media, these sites are giving entrepreneurs tools to connect and communicate with new audiences. Content is vetted and proposals are transparent. Investors can see how much has already been raised by a business at any given point in time and their investment is not actioned until 100% of the finance is raised – making any investment both very safe and attractive. Some businesses such as Space Mile Holdings LTD are even offering investors the chance to win a trip into Space!
At a time when the
semantics of double dip, downturn, slump and decline are peppering business conversation – it's refreshing to know that there is help out there for entrepreneurs.
Surely it's worth £20 to say you part own a football club? A return trip to the moon for a tenner sounds like a pretty great deal to me too!
Cover image courtesy of: Dennis Skley