Written by
Hayley Coleby
• Published 2nd June 2015 • 3 minute read
What are infographics? – Shareable and linkable content assets
Creating informative, creative, engaging and sharable content as part of the content marketing mix has seen the expansion of content across a range of formats.
Infographics have been around for a while, and perhaps unlike some "must haves", when designed and produced properly, have stood the test of digital time.
With so much "big data" and messaging, now needed to be digested in even shorter periods of time, the use of Infographics as way to visually communicate, has seen continued growth as a dependable format over the last two years.
Why are infographics so popular?
It's quoted that 90% of information transmitted to the brain is visual, and visuals are processed 60,000X faster in the brain than text. (Sources: 3M Corporation and Zabisisco), which essentially outlines that people will engage more with visual content than just pure text alone.
Information graphics or infographics are graphic visual representations of information, data or knowledge intended to present anything from top level messaging through to complex information, quickly and clearly. Infographics can help cut through the time precious need for facts and figures by using graphics and figures to outline top level information.
What are the benefits of infographics?
Infographics tick all of the usual SEO benefits; they can be embedded within a brands website or entrepreneurs blog, with onward sharing helping to build strong organic links. From a social perspective they can be seeded, liked and shared, creating strong engagement across a wide range of channels.
Telling a visual story with infographics
Designed and developed correctly, Infographics are an important component for helping to tell a story or provide top level messaging in an engaging, visual manner.
By collating and analysing data and information, and then spending the time determining how to present the content and context as visual story, an infographic will help a brand achieve much more than top level SEO box ticking.
Produced correctly, an infographic will enable a brand to effectively communicate key messages or products in a creative, inspiring manner, something particularly relevant for more drier or diverse topics.
Clever creative can present a brand as a thought leader within a specific industry, which in turn develops engagement with audiences, from showing understanding of top level requirements, through to providing information in a style and format relating to viewing time available.
Researched thoroughly, designed correctly and delivered as part of an integrated content strategy, an infographic will enhance a brand message, delivering a fully multi-lingual brand message.
Good infographic examples
We have selected five infographics from different sectors to outline clever, creative thinking and to show effective methods to increase both site traffic and returning users.
Sport infographic
In 2012, Kobe Bryant became the youngest player in NBA history to score over 30,000 career points.
Using a mixture of imagery, iconography and data graphs, The LA Lakers produced a "Celebratory infographic" which broke this data down, across 17 seasons, in an easy to digest style, whilst also saluting this achievement.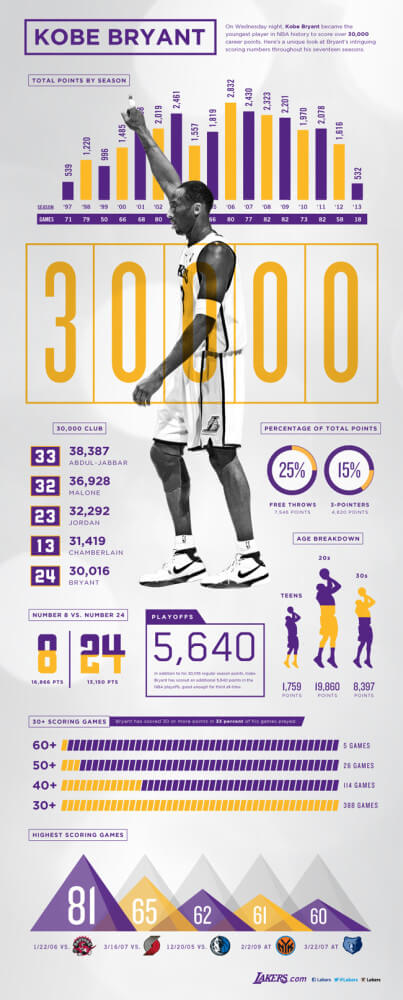 Fashion infographic
Around the release of Madmen in 2014, Boston based Custom Made, created a visually engaging guide to "Dressing dapper in the modern age" Through hand drawn animation, the infographic provides a creative, informative approach.

Technology Infographic
Infographics take shape in many styles and formats. Akita, an IT support company, developed an engaging, Infographic timeline, which shows the evolution of technology over the past 70 years. Using animation, users can either scroll through for top level information, or interact with hotspots for level 2 information.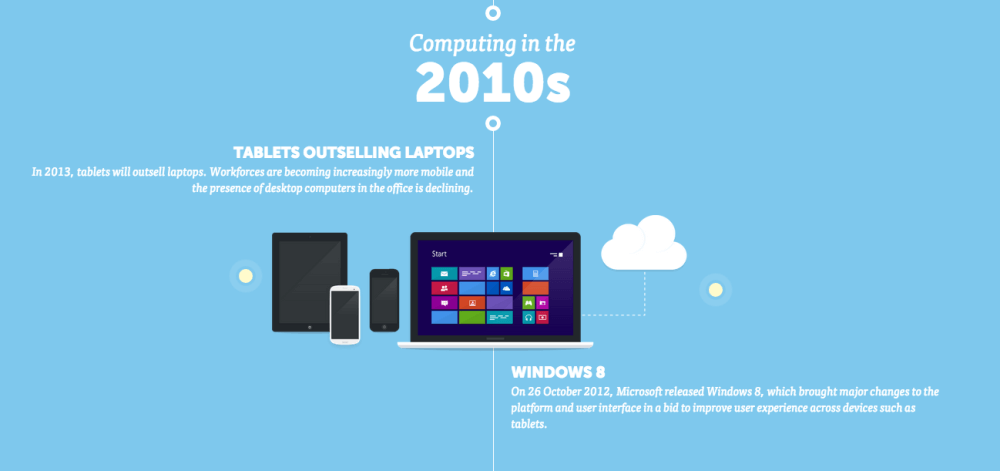 Business and Entrepreneur infographic
ContactMe.com, a contact and task management tool produced a ten step infographic guide on "How to establish a business legally". The infographic uses a mixture of copy, iconography and animation, to deliver a snap shot of top level information.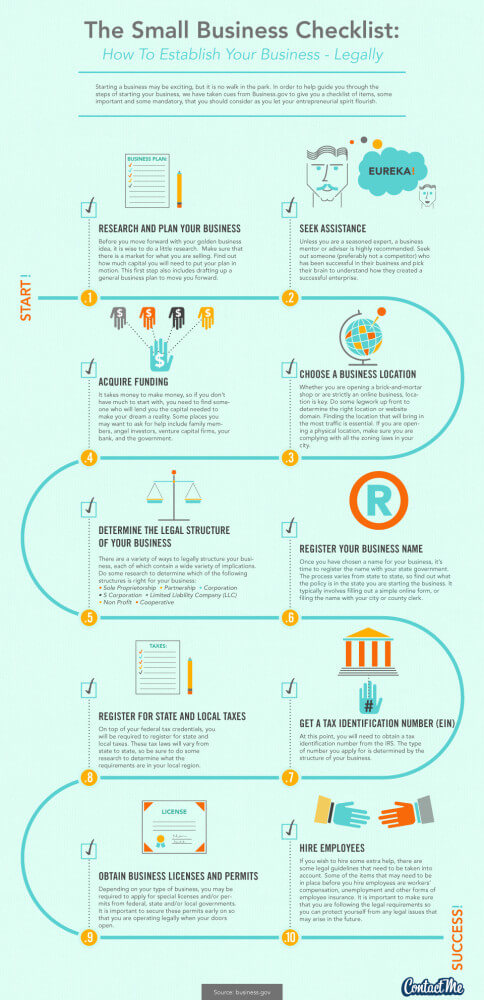 Political Infographic
In the countdown to the General Election, the Guardian developed a live Poll Projection infographic , which collates data from published constituency-level polls, UK-wide polls and polling conducted in the nations to provide a useful, top level summary.