PR and ROI should go hand in hand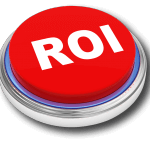 In some situations, PR can be used to mitigate damage and protect reputations but, in most cases, it's a means to the end of generating leads and driving new business.
That is the stark reality facing all PRs about to embark on a new campaign. As sure as night follows day, clients will ask "Can you guarantee we will sell more products?" or "Are you sure we will attract VC investment?"
The short answer to both questions is "No". We can't make cast-iron guarantees of sales and investment but what we can do, however, is create such interest and awareness behind a product, person or business that leads and business will inevitably follow.
Without clear and detailed KPIs, though, this still requires a large leap of faith from the client. So it's becoming increasingly important for PRs to identify areas where we can make firm commitments and be held to account.
Clients are no longer satisfied with the antiquated measure of success that is equivalent advertising value (AVE) and need more pragmatic, detailed guidelines that demonstrate how PR translates to sales and ROI.
An increase in volume of coverage in key media, publications read by customers, or an improved online influencer rating, for example, are tangible returns that demonstrate an increased presence with the target audience of likely customers.
Equally, it is important to ensure that positive coverage in traditional media is spread online, that it is clear who is behind video content, and that existing customers share positive sentiments themselves through social media.
Several recent campaigns spring to mind where we have seen real, tangible returns for clients from highly targeted PR activity.
Charity receives a Big Lottery investment from regionally targeted campaign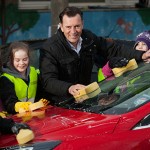 The first was for a youth enterprise charity and, in this case, we ran a nationwide campaign targeting areas of the country where the problem of youth unemployment is most acute, highlighting the need for investment in order to train and inspire youngsters to start businesses themselves.
As a result of the media coverage, the charity received heavy investment from the Big Lottery to help solve the problem the PR identified.
Company gains £8m capital investment for growth from media look book showcasing quality PR coverage
Another client was seeking venture capital investment to help take its growth to the next level and took books of our media work to meetings, explaining how their business was the most talked about and credible in the sector, taking the lion's share of press coverage.
They ended up with £8m of investment and PR was instrumental in the whole process. Incidentally, we have since publicized the investment story itself and will use it as a means to generate another wave of positive coverage.
The client came to us with a specific objective of generating investment and our argument was that volume and quality of media coverage would improve the value of their business and present a very attractive proposition to potential investors.
Using PR to prove a demand for technology and generate sales
Finally, for a foreign based client reaching out to British consumers for the first time, use of PR as a route to sales is absolutely paramount.
Our work helped to prove demand for a technology company based in Eastern Europe and, following an intensive and targeted PR campaign, they launched their product with a major UK distributor and sales are very strong.
Top 5 practical takeaways on generating sales and business through PR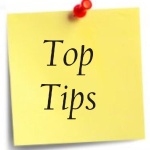 The ability of PR to connect directly with consumers through powerful stories means that it is still the most effective way to generate sales through awareness.
The challenge for PRs is to identify detailed, transparent goals that will make the process work successfully.
1) Deal only in targeted coverage
Identify what your potential customers are reading and focus on coverage in those areas only. Sounds simple but many PR campaigns waste time on content that will never be read by paying customers.
2) Establish a clear narrative
Before contacting media, agree on key messages that will be repeated in all coverage. These repeated messages will allow a consistent, strong brand narrative to form and become instantly recognisable.
3) Taking a multi-channel approach
Don't limit yourself to one form of media. If a piece is good enough for the newspapers, then it will invariably work online too. It's about making the content you have sweat as much as possible across all forms of the media.
4) PR the PR
When the coverage arrives, ensure you promote that too through social media and encourage existing customers to do the same. Sharing positive sentiments will help to convert the next wave of customers.
5) Set challenging KPIs
It pays to agree on deliverables in advance. Clients know what to expect and you know what success looks like. If you hit the KPI…coverage and sales will flow.