Top ten ways to protect your company from a media crisis
A media crisis can come from anywhere and can have a detrimental impact on your organisation if handled in the wrong way.
In this post we wanted to take a wider look at the issue. Rather than purely focusing on how to handle tough interviews, here we focus on top tips for preparing for a crisis as well as how to manage your post crisis reaction.
Pre Crisis Planning
The best way to protect your company's brand image from a crisis is to prepare for it. If you find yourself in the media spotlight as the result of a mistake, error, false allegation or accident the chances of avoiding a full blown media storm are greatly increased if you have a full and robust crisis communications plan in place. The following tips will help you through your planning phase.
Tip 1: Prepare for the worst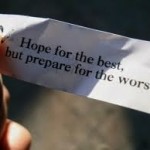 Plan a brainstorm session with your crisis comms team to uncover any potential area of concern. Whether you are planning a merger or have received threats from a former employee, your media advisors should know about all the facts from the beginning.
Tip 2: Find the right spokesperson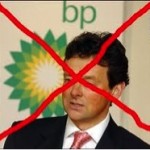 You should identify your crisis communications team and chief spokesperson well in advance of any potential crisis.
It's worth noting that your best spokesperson isn't necessarily your CEO or Chairman. Tony Haywood single handedly proved this point following the BP oil crisis fuelling the media with such statements as "I would like my life back". Haywood later lost his £4million a year job and was branded "America's most hated and most clueless man" (Daily Mail)
You should also always identify more than one spokesperson in case your chief commentator is unavailable for an interview.
Tip 3: Media train your spokespeople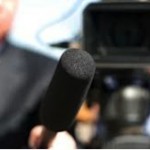 It may sound like an obvious point, but just because your spokesperson is an excellent public speaker, it doesn't necessarily guarantee they will be a great media interviewee.
Broadcast interviews in particular can be very short and if your spokeperson doesn't know how to convey your key messages and handle tough questions then they could cause more harm than good.
For tips on how to handle tricky questions visit our media training page.
Tip 4: Identify your crisis comms team
While your spokesperson will represent you in the public arena, you also need to identify your crisis comms team – this is the team of individuals whose duty it will be to safeguard your company's reputation and instill public confidence in your company.
It's critical that all members of the team have a specific role and are clear on that role in the event of a crisis – i.e who is the main spokesperson etc.
Your main team players will include the company's CEO/top executives, media spokesperson/people, PR agency/manager, operations manager/customer services manager, legal advisors, human resources director, finance representatives, digital/social media representatives.
Having this team in place is the most important step you can take to manage a crisis.
Tip 5: Develop your key messages and potential holding statements
I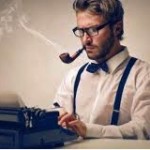 t's extremely useful to think through the main key messages you would like to communicate in the event of a crisis. As part of this process your crisis comms team may also prepare some examples of holding statements that could be used.
The real benefit of doing this is to ensure that, if a crisis does occur, you have the tools you need to respond quickly and effectively.
It's critical you prepare these. In the event of a crisis you should be clear what your key messages and ideally have some statements prepared that can of course be adapted depending on the situation.
Tip 6: Be consistent/ develop a Q and A document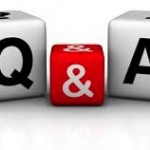 Developing a Q and A document is an extremely useful exercise when preparing for a crisis. It will help you think through all potential questions that could arise and how best to respond to them.
Importantly having such a document means it can be shared with the whole crisis comms team, allowing everyone to present a consistent message.
 Tip 7: Establish a process for gathering information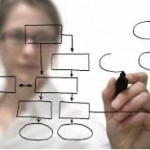 In addition to ensuring that your crisis comms team have clear and defined roles, you should establish a process whereby the chief spokespeople can gather all the information they would need quickly.
This will include full details of the media inquiry, story, publication or programme. Critically it will also include full details on the facts, your company's positions and all relevant information.
In a crisis timing is everything. If you do not respond quickly and effectively you could lose control of the situation.
Post Crisis Reaction

All the above tips refer to planning for a crisis, but what happens when you get the phone call? How do you respond? What do you say? How do you protect your company's reputation?
Tip 8: Don't say "no comment"
In the event of a media crisis one of the worst things you can say is "no comment". While this is the instinctive reaction of many, especially those without media training, it's a phrase that should be avoided at all costs. As a statement this immediately infers guilt and also means you are effectively giving up your right to put your side of the story across and balance the story.
Tip 9: Don't comment without knowing the full facts
If a journalists calls you out of the blue and puts and allegation to you the most important thing to remember is not to comment then and there. As described above avoid saying "no comment", but also don't "shoot first and ask questions later".
Instead ask the journalists for the full details of the story and say you will get back to them with a full and frank response (or that your media advisor will).
This tactic will allow you to buy time to get the full facts and avoid drawing you in to making a comment that later proves to be inaccurate.
Tip 10: Communicate with your stakeholders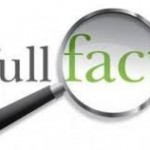 In the midst of a media storm the temptation is to focus on the interview and think about the public's reaction, however, this is just one of your stakeholders. You also need to think about your investors, supporters, members, suppliers and, most importantly of all, your staff.
Before making any public statement you should aim, where possible, to communicate with your stakeholders first. The way you communicate with them will vary.
In today's digital age it's not just about sending out an email. You need to think about how you communicate on your website, social channels and internal comms channels.
Additional Tip: Stay Calm
In a media interview scenario as a general rule of thumb if you stay calm you will win the argument, however, if you lose your cool you will definitely look guilty.
If you've followed all the above tips, have the full facts at your disposal and have developed a fully robust crisis communications plan then there is no reason why you, or your spokesperson, should get rattled by any unforeseen questions.
If you stay calm you have won half the battle.