With those who ran the marathon from The PHA Group still celebrating their achievements and the ballot for 2017 already closed, now is the perfect time to look back over marathon season and look towards next year's event.
Charity places for the London Marathon don't come cheap; with organisations having to fork out £1500 a year if they are part of the Gold Bond schemes. The Gold Bonds are often sold off in bulk, with each one providing 5 places for 5 years, allowing charities to purchase as many as they like and renew. Therefore, Britain's biggest fundraising event can often be cannibalised by the household charity names.
In 2007, the Silver Bond scheme was introduced, allowing charities to buy a single place every 5 years. However, arguably this system is still beyond the reach of the lesser-known charities, with long waiting list times and high price points acting as obstacles. Attempting to tackle this problem, in 2015, the inaugural "Charity Ballot", was introduced. This grants single places to 500 charities through a random draw, at a significantly reduced cost. However, with over 165,000 charities in the UK, it can still be tough to get lucky enough to come out winning in the ballot.
Therefore, when you are granted that sought-after spot how do you capitalise on it and make the most of it? How do you ensure you get off the staring block regardless of whether you have a runner or not? How do you cut through the noise and stand your ground as a smaller charity?
Ironically, despite being the biggest annual single-day fundraising of the year, the London Marathon is not attached to a specific charity. Consequently, it is crucial to run full speed ahead into the fundraising opportunity this period grants your charity.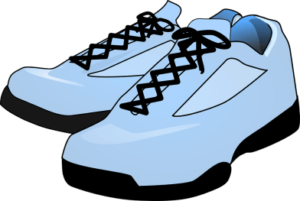 Choose your fundraiser wisely
Although you are unable to force people to run on behalf of your charity, if you secure a marathon place it is important to be mindful of the runner you grant this to. Prospective runners have to be one of the first 125,000 people to apply in the initial ballot to even get a look in. Crunch the numbers further, in 2015, almost 250,000 people were fighting for 17,000 places.
Therefore, without being too cynical, with a 1 in 7 chance of being able to don their bib and trainers, people may attempt to run for your charity, simply for the chance to run the marathon. Ensure your participant is truly interested in your charity and passionate about fundraising. Although runners 'pledge' to raise a four figure sum, this is not enforceable and therefore, if not met, you can miss out on important fundraising money. Genuinely enthusiastic and heartfelt participants are likely to shout about your charity and supersede the fundraising target. In addition, great fundraising stories can make excellent case studies. These case studies can be maximised in the media as part of your PR campaign, leading to increased exposure for your charity, alongside a hike in donations.
Although you may only be awarded one charity place, it is important to remember other runners who did not enter via the charity system can still choose to run for you. Engage with the runners as they too can be great case studies and fundraising aids.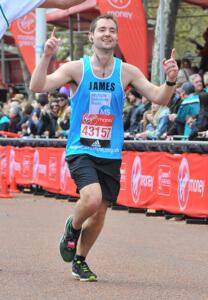 Tell your charity story
Fundraising peaks are a great time to tell your charity story and communicate the wonderful work you are doing. The marathon can act as a news hook for getting your story into the mainstream media, inspiring the wealth of patrons who are very much on the fence with their philanthropic tendencies, to donate to you. Celebrity ambassadors are a perfect way to increase exposure and tell your charity story, with fans engaging in their journey and even tracking them as they run round the course! Read our top tips on choosing the right celebrity ambassador here.
Maximise your fundraising through social media
Dependent on how willing and receptive your case study is, you can maximise their status not only through traditional PR, but also through a social media strategy. Encourage your runner to blog about their experience – all the highs and the lows, the blisters and the Deep Heat – to engage a new audience who feels enchanted by their journey and inspired to donate. The blog can be maximised on your website and social accounts, helping fully integrate your campaign from a social perspective.
Utilise a spokesperson
Conversation is dominated by talk of the marathon during marathon season (surprise surprise). Although a lot of these discussions are based around fitness tips, food suggestions and little hacks for runners, utilise a spokesperson to give a voice to the charity presence. Plan a PR strategy that includes relevant top tips and features relating to the third sector.
Update your charity website
So, your charity story is strong, your runner is on the starting block, and your social media strategy is in place. However, do your calls to actions lead potential fundraisers to an outdated website? Your charity website is the perfect place for people to find out more about the amazing work your charity does. Produce engaging, informed content to showcase why your cause is so important and to encourage donations.
Get off the starting block next year
As a smaller charity, it can often be difficult to get heard in such a crowded fundraising space such as the London Marathon. However, events such as these can also be an accessible platform for charities without big budgets, with the marathon presenting amazing opportunities for increasing both exposure and donations. Ensure you: choose your fundraiser wisely, tell your story, maximise your fundraising through social media, utilise a spokesperson, and update your charity website.
Did you make the most of marathon season this year?