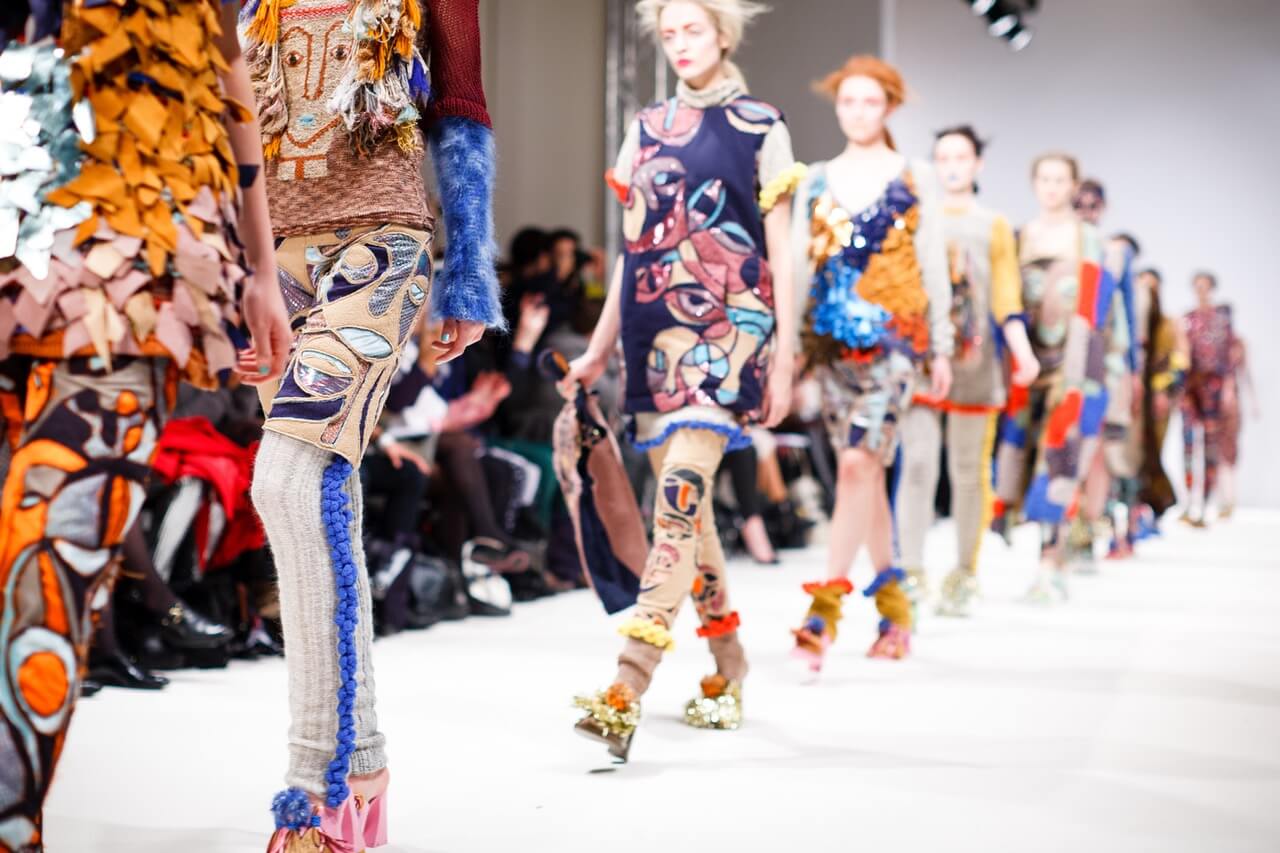 Personal brand is integral to the success of celebrity fashion lines and it must be delivered with consistency and credibility. That way, when we get dressed we can think to ourselves, Rihanna would totally wear this. When we're buying celebrity, we're not buying clothes, we're buying a lifestyle. Even if this lifestyle remains solely aspirational these micro-expressions make up a huge part of how we see ourselves. With these ambitions, celebrity fashion has the potential and influence to eclipse fully trained designers. This worrying trend was noted in Vice's i-D after Kanye West's initial launch;
"It's not Prada or nada for the mass consumer of fashion. Instead, they choose to buy into something that they can't be, and those celebrity-endorsed products give them the power to do just that. Who cares about a new hemline or silhouette if you can look like Kanye West?"
 So, with the celebrity fashion market set to look more successful than ever, we've taken a look at the business of personal branding & clothing design and what is required for any longevity to be achieved.
A celebrity's personal brand needs to match their products; however, this can be a fine line to tread. The clothing must reflect the individual's personality without being overshadowed by. This is a practice that Mary-Kate and Ashely Olsen have managed perfectly. Their brand is obviously designed by them, reflective of their well-known bohemian style, yet they take the back seat and let the clothes speak for themselves. This has won them many favours and allowed them to be taken more seriously in the fashion biz. Fashion is a notoriously hard industry to crack, they do not take well to imposters, so any celebrity wanting to expand into fashion must be authentic and committed in its delivery.
This is perhaps the biggest pitfall of celebrity clothing lines, relying on your status to drive sales and engagement, without being particularly engaged yourself. Perhaps the oddest example of this was demonstrated by Katherine Heigl. After her success on Grey's Anatomy, she chose to release a set of special edition scrubs… they are interesting to say the least. Coming in a range of curious patterns and colours, they offered little innovation, and as is so often the case with celebrity designers, it's highly likely the first and only contact that Katherine Heigl had with them was during the promo shoot.
The line was cancelled after 30 days (although it lingers in various corners of the web), and made those involved look foolish and unfortunately rather unfashionable. Perhaps if Katherine Heigl was actually a doctor then the line would've held more weight, but without this qualification the scrubs became little more than ineffective merchandise.
If you want to sell your product to people, then some sort of insider knowledge or understanding is required. We're not talking rocket science, just an indication that you're in touch with your customer base and what it wants. What Katherine Heigl lacked, Jessica Simpson is a fine example of. She represents a brilliant example of strong personal branding and an honest approach to fashion design. Sure, her clothes aren't on the cutting-edge, but neither is most of the population of America. Jessica Simpson represents the normal woman and the 'middle Americans'; in doing so she has managed to tap into a market which puts yearly revenue at $1 billion. From her days as Daisy Duke, to her media-scrutinised weight fluctuations and her transition to motherhood, she is an 'everywoman'. In channeling this personal brand, she has managed to create clothes that the average woman can feel comfortable and confident in – a far cry from the often alienating and inaccessible cultures of most global fashion houses.
However, there is a new gap in the market that allows celebrities to become involved in fashion, at a much lower rate of risk. The rise of athleisure has presented the prime opportunity for celebrities to jump on the fashion bandwagon, and under the guise of 'streetwear' they can shy away from much critique from the fashion execs. Fashion houses longstanding distain for leisurewear is eroding, but in the meantime a whole host of individuals could create lines without the scrutiny from fashion watchdogs, who often brand such collections as 'boring and uninventive'. These include the wildly successful Pharrell Williams x Adidas collection, Rhianna for Puma and Beyoncé's Ivy Park. It seems athleisure is here to stay; perhaps this will carve out a space in the market so every (half-decent) celebrity fashion line can thrive, without stepping on too many toes.