Top Five Product Placement Tips
Many people outside the industry may be unfamiliar with the term 'product placement' however, for those in the PR world, these two little words can be integral to the success of a consumer PR campaign.
Product Placement in a nutshell
The appearance of a particular product, alongside pricing details and a credit, in the pages of a target media publication or online title.
When carried out in the right way, product placement can have an incredible impact on a brand's sales – and on occasion can even result in websites crashing or the item featured completely selling out of stock!
However, one of the other key benefits of incorporating product placement into your press office activity is to open up your brand to a new audience, and elevate your selected product (s) above your competitors.
1) Keep your Content Snappy!
Product placement is very visually led. As a result you should ensure that the content you are sharing with journalists matches this, and isn't too text heavy.
Creating a themed e-alert, as an alternative to a full press release, which highlights one particular product – or a selection of products – is a great way to make sure that your brand remains front of mind without overloading the Press with information they won't be able to include.
E-alerts are more visual than press releases and can grab journalists' attention, perhaps generating a feature idea related to the product / brand in question.
Below is an examples of a fashion e-alert which has worked successfully: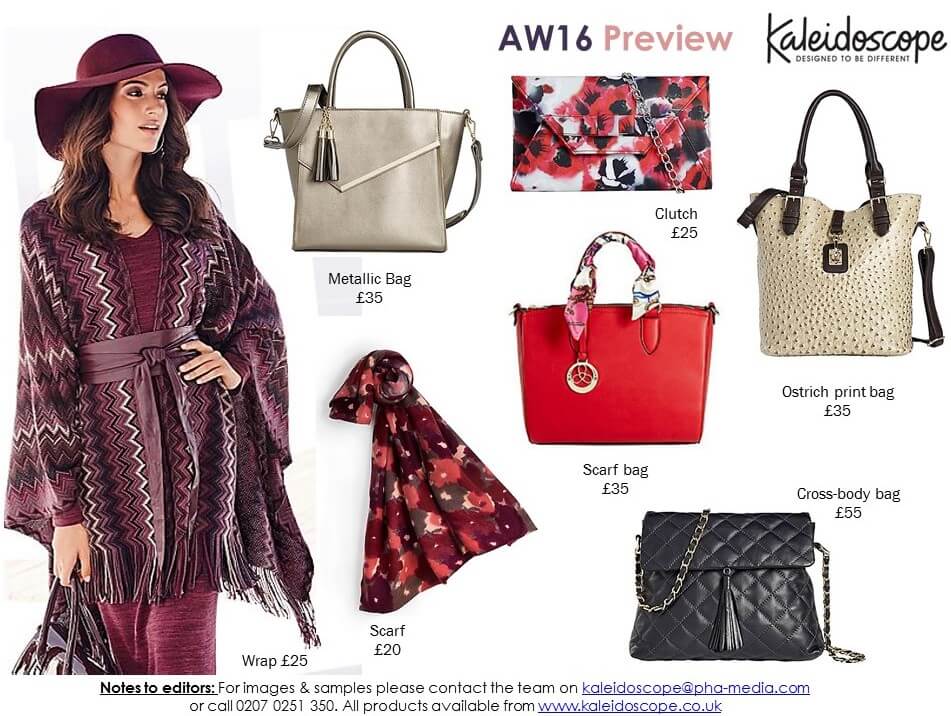 2) Get Out and About
Meeting journalists face-to-face to discuss the products / brands you are working with is an invaluable experience.
Face-to-Face meetings or 'desk visits' as they are known provide the ideal opportunity to talk through the product / brand in detail, highlighting its USPs and relevance.
In addition to this, it's also an excellent way of building a relationship with key media titles. Although very busy, most journalists are usually happy to accommodate 'breakfast meetings', which is a great way for both parties to start the day!
3) Great Gifting
To help you stand out from the crowd, it's important that you allow your target media to trial your products! Nothing compares to being able to see / feel / touch / taste a product, so gifting a selection of key journalists is an imperative part of a successful PR campaign.
Journalists are in the fortunate position where they are bombarded with press gifts on a daily basis, so it's important to make sure that your press gift stands out.
As an example, to help launch the brand new Phoenix Gold Iron for JML, our team carried out a targeted gifting strategy to ensure that the new, innovative product was in the hands of key journalists across the brand's target media.
We created an exclusive luxury ironing hamper which included a sample of the product, along with several other luxury complementary products. This was then hand delivered the hampers to approx. 20 key contacts. This personal approach worked really well and resulted in a number of social media interactions and coverage opportunities for the brand.

4) Engage with Your Favourite Celebrities
Celebrity endorsement can be a fantastic way of building additional awareness around your brand, once again ensuring that it stands out from the competition. It can be carried out on a very small scale/low cost basis, such as gifting a small selection of relevant celebrities on perhaps a monthly or quarterly basis, in exchange for social media engagement and/or a quote for Press materials.
Alternatively, you could look to appoint one celebrity to be the official 'face' of a particular product/range – working with them on a longer term basis through an official endorsement deal. This option is much higher cost however, if done well with the right celebrity for your audience, it can have a significant impact on the success of your brand.
When looking to carry out any form of celebrity engagement, it's very important to think about the people who best represent the brand, and who are likely to genuinely enjoy your products.
If you work with a fashion or beauty brand then make sure you have a big list of all the relevant events and award shows throughout the year that celebs might need dressing for. It's also a great idea to build strong relationships with stylists and agents who are the 'gate-keepers' between you and the celebrities they represent.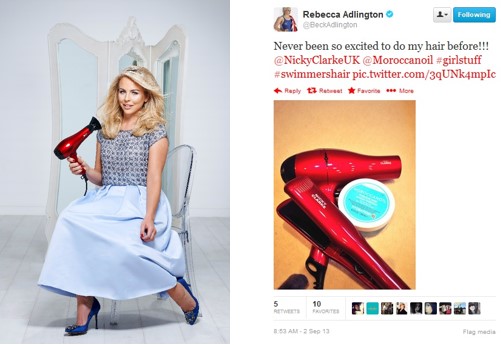 5) Perfect Press Days
Press events can also be a great way to ensure that your client's products are seen by a large number of press in one go, and can be brilliant for building relationships with key media. Whether it's a full scale  9 to 5 press day, a more intimate preview breakfast, or a blogger based evening event it's important to always ask yourself the question: "Why would people want to come to this?"
Journalists are bombarded with invitations to attend press events so you need to make sure that your brand stands out from the crowd and offers something a bit different. Your client could have the best product/collection in the world however, if your event format misses the mark then no one is going to know about it.
Our recent AW16 press show for Kaleidoscope proved to be very successful with a total of 31 key press and bloggers turning up to the ME Hotel in central London for an exclusive breakfast preview. The event was styled in a high end gallery theme with additional extras including mini manicures and a selection of delicious breakfast canapés offered to treat our press attendees!