How to use PR to drive a successful award entry
With 2015 boasting 608,000 new start-up formations in the UK alone, getting your brand noticed during award season can prove an uphill battle – so how can you stand out?
Although it may seem like something you would look for after being shortlisted, a PR campaign can actually be the springboard to widespread recognition and even greater press coverage.
Here we explain the core benefits a successful PR campaign can have for a company looking to be shortlisted for an award – or go even further:
Getting noticed
This might seem like an obvious point, but it is a fundamental aspect of any award victory and can often be what leads to your nomination in the first place!
We worked with Powwownow to create a social media strategy – #PowwowHELPMEnow – which was designed to remedy common workplace complaints.
The response was fantastic, with results ranging from moving an entire office on to a roof, to hiring a body builder to change a water machine. Both of these, any many more, resulted in press coverage for the brand ranging from the Mail & Telegraph online to marketing trade publications.
The success of the campaign was confirmed when Powwownow was later named runner-up for Best Use of Social Media at the 2015 B2B Marketing Awards.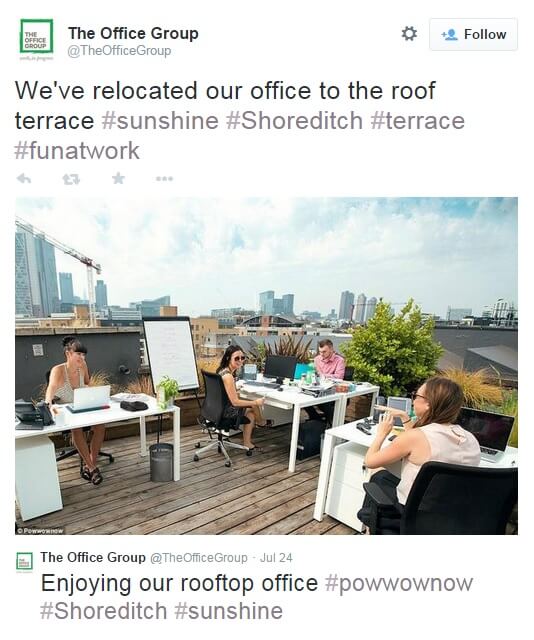 Securing coverage
One of the main end goals of any PR campaign is to secure as much targeted coverage as possible, and this feeds into a great awards entry.
In the majority of applications, you will be asked to provide supporting content and it is always beneficial to send in as many snapshots as possible of publications and discussions that your company has been at the forefront of, building an image of a passionate business that is proactively leading the way in its industry.
We worked with Jordan Daykin, founder of GripIt Fixings, and oversaw a media campaign around his appearance on Dragon's Den – which saw him become the youngest ever entrepreneur to receive investment – and the months that followed.
The press coverage we generated for Jordan and the buzz we created around the rapid growth of his business – in the likes of Director magazine, The Daily Telegraph and Forbes – saw Jordan named as one of Startups.co.uk's '19 young entrepreneurs to watch in 2016' and City AM's 'Top 100 most influential UK entrepreneurs on social media'.
Becoming an expert in your field
A major part of raising your brand's profile is to be perceived as an expert by potential customers, who may or may not choose your services based on what they can learn from you.
A key aspect of this is reacting to news agenda and securing comment opportunities for the company spokesperson – ultimately we want viewers to associate the brand with the story and position the company as the go-to industry expert.
We regularly secure interviews for the CEOs and MDs of our tech clients – for our 3D printer client, XYZprinting, we used their CEO's expertise to secure them a slot on CNBC to talk about where the 3D printing industry is heading.
The brand has won a number of awards including the Best Choice Golden Award at COMPUTEX Taipei and editor's choice awards at IFA and CES.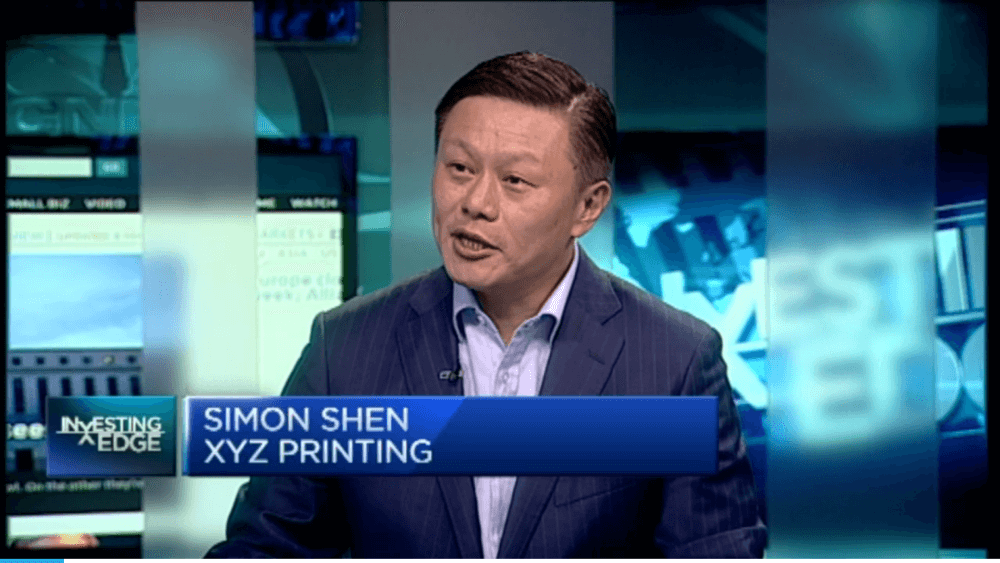 Assisting growth
A company's successful growth is something that is guaranteed to catch the eye of the judges amongst a stack of award applications.
We have worked with clients as they are starting out, and have helped them build a national profile and develop into multi-million pound companies.
A prime example of this was our work with Purplebricks.com, the hybrid estate agent that came on board keen to position themselves as leaders in the property industry, disrupting the outdated, inefficient market.
When Purplebricks launched in April 2014, they were facing stiff competition, so it was vital that we presented them as different to other market offerings, focusing on their regional knowledge on a national scale.
The success of the campaign, which saw us secure coverage in key titles including the Daily Telegraph, Sky News and BBC Radio 2 on a regular basis, led to them being crowned the UK's #1 start-up business by Startups.co.uk, due to their unique, disruptive business model and notably the press coverage generated in their first 12 months of trading.
In summary
To tick all the boxes on an awards application, remember to track your success stories and coverage to help align your business as an industry leader. By keeping the company's name consistently in the press as a leading authority for the UK tech sector, you can ensure your brand remains relevant and front of mind for the judges.