Do personal funding campaigns steal donations from traditional charities?
"Charity begins at home", never has this phrase been more prevalent than today when personal funding campaigns have started to dominate the charity sector all over the world. New online platforms such as Go Fund Me and GoGetFunding have launched which allow members of the public to raise funds for just about anything, at very little cost or effort on the part of the fundraiser.
There are seemingly endless amounts of campaigns currently live and many campaigns that have already been successful. To give you just a few examples, on the more worthwhile end of the scale are campaigns in areas such as:
Medical Care
Campaigns looking for help paying for medical care and/or equipment. Such as the 'Please Help 3 year old Neel Beat Brain Cancer' campaign run by Vikash Chooramun, the child's father. This campaign is one of many currently online that call for public donations to help pay towards all of the costs associated with complicated medical care.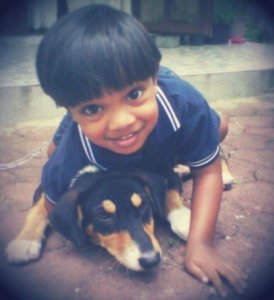 Personal Emergencies
Campaigns that are raising money for people who are experiencing an emergency situation such as flooding in the home or even an unexpected death in the family. For example the 'Decking Family In Need of Help' campaign is attempting to raise $5,000 to go towards expenses related to their house fire which caused them to lose irreplaceable personal items and even their family dog. Alongside campaigns like this Go Fund Me has also recently launched a standalone page dedicated to people who have been affected by Hurricane Matthew – allowing victims of this disaster to reach the public directly to ask for relief funds.
Education
Campaigns that ask for help paying for education-related costs. Such as the 'Help Holly: Jungle to Oxford study' campaign which is attempting to raise £7,250 to pay for Holly's postgraduate course at Oxford University.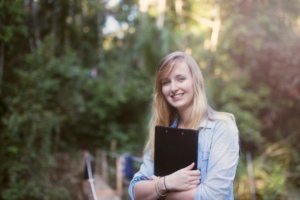 Alongside these areas there also a hundreds of campaigns for perhaps more frivolous causes including:
Weddings & Honeymoons – the public can now ask for help paying for their wedding & honeymoon costs via personal funding sites in lieu of the traditional wedding registry.
Dreams/Aspirations – people have also begun launching campaigns to help them 'achieve their dreams' such as this 'Bikini Competition Fees' campaign which is looking to raise $1,500 to go towards entering into a weightlifting competition or this 'Please Help Me Record New Music!' campaign which is attempting to raise $4,000 to pay for the recording of a new EP
Travel – campaigns that ask for money to help individuals travel around the world such as this 'Adventure on the coast' campaign which is asking for $3,000 to go towards travel costs for a personal holiday.
With so many 'causes' to choose from the question is though, is personal funding detracting attention away from traditional charities?
It's easy to see the draw of personal funding campaigns; reading through the stories of individuals around the world who have experienced terrible diseases or deaths of those closest to them definitely strikes a chord emotionally. But how much can people afford to give? And if they're giving to personal campaigns will they then need to stop funding conventional charities?
Taking all of this into account it's incredibly important for charitable businesses to ensure that they are reaching out to the public to tell their story and highlight why their particular cause should receive funding. One of the best ways to do this is through PR.
We work with SSAFA, the Armed Forces charity which provides lifelong support to anyone who is currently serving or has ever served in the Royal Navy, British Army or Royal Air Force, and their families. In October 2015 we were challenged by their team to create a campaign to raise awareness of the ongoing difficulties faced by those who'd lost a loved one during the Afghanistan conflict. Working alongside the in-house team at SSAFA we created the 'Left Behind' campaign which used powerful images created by leading photographer and official 'War Artist' Robert Wilson as part of a fully integrated campaign to reach out to the UK media and bring this issue back to the forefront.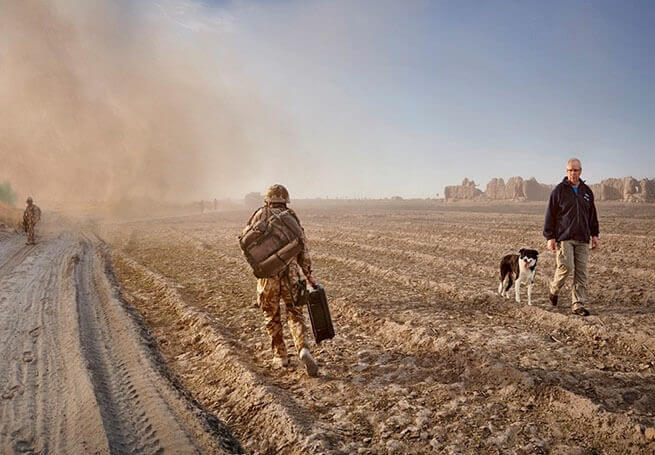 The results of this initiative included 145 pieces of media coverage, significant growth across SSAFA's social media channels (over 100% on both Twitter and Facebook) and we also increased incoming calls to SSAFA by 20% compared to the period before the campaign.
A strategic and creative PR campaign will be able to find and showcase the human interest angle relevant to a particular charity (such as our efforts with SSAFA) and utilise this to secure placement within the media and ultimately to reach out to the public and secure donations.