Written by
Nick Braund
• Published 12th November 2015 • 3 minute read
The Rise and fall of Microsoft – what tech brands can learn from creators of the PC
30 years ago Microsoft released its first retail version of the Windows operating system, forever changing the computing world and setting up their path to become one of the biggest tech companies in the world. Along the way Microsoft have made some choices that have contributed to their success and they show the potential an idea can have, if it is innovative and creative. There are a number of fundamental things that any tech company can learn from Microsoft – here we give our top tips.
Innovation and regular improvements is the key for long-term success.
There are several moments that have been key to Microsoft's success, firstly being the release Windows' operating system, which is still the most used globally. Microsoft Office has also been a monumental success, which the competition – even Apple's iWork – has not been able to live up to. The success can be attributed to being the first of their kind to be released and their subsequent position as the default operating platform for PC users. This is something that is expected from any tech brand. If you can develop an idea that has not been on the market before and constantly evolve to meet the new technological advances, you will have the key to longevity.
Find a niche and become an expert.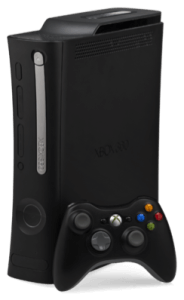 Another successful venture for Microsoft has been Xbox, which at its launch was a direct competitor to the already established gaming consoles from Sony (PlayStation) and Nintendo (GameCube). Key to the success of the Xbox was Microsoft's understanding of the industry they were entering and a product that was well developed and designed. You have to understand your consumers' requirements – if you can anticipate what they want you will have the ability to disrupt the market and push past the existing market leaders. It doesn't have to be a brand new idea but it just has to be thought out and expertly developed.
Set the trends, don't follow them.
Technology is an ever-changing world of technology, requiring new and innovative products, services, and more frequent upgrades than ever before. With that in mind you have to be able to keep up and not just leap on opportunities that have given your competition success. This does not guarantee a favourable result and is something that has proved to be a bit of a challenge for Microsoft, arguably reacting sluggishly to the smart devices game, where it has played catch-up to its new competition, such as Apple's iPhone and Samsung's android devices.
Find a gap in the market and exploit it.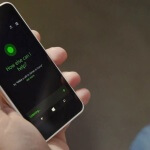 Microsoft has recently unveiled the rival to Apple's Siri and Google Now. Cortana: 'a clever new personal assistant'. So far Cortana is not quite ready to over take its competitors but the potential is there, as Cortana addresses some of the issues faced by smart phone assistants that haven't been addressed before, such as the ability to continually answer contextual questions. Being able to figure out what others have not and combine the best of existing technologies can lead to you being the top choice for the consumer.
Undoubtedly Microsoft still enjoys a strong position in its traditional markets and it showcase what is needed to succeed. Its initial rise, and the challenges it has recently faced, have shown that the key to success is creating well-developed and innovative products and services. Spotting the gaps in the market and positioning yourself as the expert will undoubtedly push you past the market leaders and establish you as the go-to brand. If you can apply the lessons from Microsoft's historic successes and its less proud moments, you have every chance of success