How to Humanise Your Digital Brand – 5 Top Tips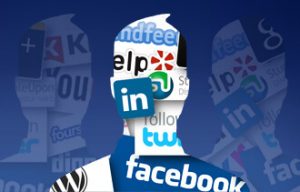 In today's increasingly digitalised world, it can be easy to overlook the importance of being human. Your customers are human, your employees are human, your investors are human. Even your Twitter and Facebook followers are human (for the most part). With this in mind, it begs the question: why do so many brands communicate with their audiences in such a robotic fashion? Your customers buy into you, and your social media followers listen to you in the hope of being inspired by what you have to say and to learn from you through every strand of content you supply.
The importance of relating to customers is often overlooked by brands, so below we offer five ways you can impart a more human feel to your brand, regardless of where you operate in the digital space. Give these tips a go and see the benefits.
Consider a hybrid model
The biggest challenge for those digital brands trying to give themselves some personality and relatability is actually showing a human face. Some kind of digital wall between your customers and employees may be an inherent part of your business, but companies can consider a hybrid model to help inject some real-life contact. For example, our client Purplebricks.com is a hybrid estate agency, combining an online platform with the face-to-face contact of Local Property Experts on the ground across the UK. This fusion of digital and real-life makes the company relatable in a way that online only estate agents have difficulty creating.
Utilise your case studies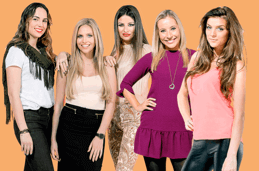 Every time someone uses your product or service, a possible case study is born. Fans of your brand who get in touch, and those who respond when you reach out to them, can provide fantastic true stories to show that your product has real-life impact. A brand is much more relatable if others can see how it has been used and put a human face and story to the product. Case studies make your product's offering much more memorable: stories stay with us much more easily – and impart more meaning – than a list of product specifications.
For example, our dating app client Happn is all about connecting singletons looking for romance who have actually crossed paths, providing countless opportunities to tell great stories from real life dating successes sparked by the app. One couple who overcame scepticism and are still going strong after meeting via Happn formed the focus of a full page story in The Sunday Times. We also discovered the app's five most in-demand women in London, whose stories we used to shape a double page spread in the London Evening Standard. Case studies help potential customers not only understand your product's offering much more vividly, but also generate trust.
The face behind the brand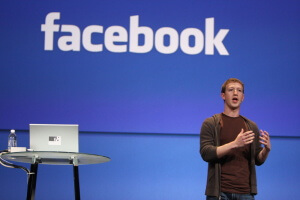 Digital companies all have someone inspirational, knowledgeable, opinionated or charismatic behind them. Making sure your CEO or another company spokesperson is regularly visible in the press is hugely valuable in giving a human face to your brand. Think Mark Zuckerberg of Facebook – the two are practically synonymous.
The face of your company can make themselves seen – and heard – through a number of opportunities. Penning thought leadership articles demonstrates expertise in the relevant topic as well as offering a valuable platform to express an opinion, further giving personality to your brand. Business profiles are a clear opportunity to connect a face to a brand – for our client Rivo, the risk management software, we humanised the company through business profiles of their CEO, Chris Noblet, in titles such as Elite Business.
Offering topical commentary on the news agenda ensures your spokesperson gives a human face to your brand's opinions and demonstrates knowledge and relevance. Visible presence at industry or company events also helps the face of your brand become more synonymous with your product or service.
Characterisation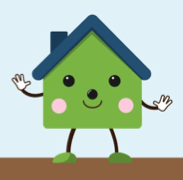 Compare the Market was just another, indistinguishable comparison website before Aleksandr Orlov popped onto the scene with his Compare the Meerkat campaign of cuteness, catapulting the company into the annals of marketing fame.
Characterisation is not for every brand, but Compare the Market is a digital company that shows that even dry subject matter can use characters to great success. Characters such as cartoons help make companies much more approachable, but there are some central rules for success.
Characters rarely depict humans – as animals (like the Charmin bear), cute robots (Confused.com's BRIAN) or cuddly monsters (Sugar Puffs' fluffy Honey Monster) are more likely to endear the public – but remember that the key is to keep them human in their behaviour.
For energy saving experts Zenith, we created Harry The Talking Home as a friendly consumer-facing character on Twitter. Harry engages existing and potential customers in a jovial and casual way, leaving Zenith's company Twitter page to give a more professional approach.
Think carefully about the personality of your company and your market, whether a character will strengthen your brand and what sort of creature your target audience would connect with.
Social media policy – practice what you preach
If your business model is built on providing quality over quantity, then make sure this is replicated in your social media policy. Don't clog your followers' news feeds with an automated Tweet or post every couple of minutes – instead, understand your audience and create targeted, considered content which they will want to read and are likely to engage with.
When interacting with your followers, it is important to be who you say you are and do what you say you are going to do – choose your 140 characters carefully and ensure that your business values are replicated in your posts. It's very easy for prospective customers to 'unfollow' or 'unlike' as soon as they sense your posts are becoming predictable or repetitive, so make sure your content is timely, unique and varied.