With an array of marketing tools now available for free and tools that allow you to analyse your market in tiny details, reaching and appealing to the right people can be an easy task.
We live in a society that is constantly yearning and looking for new ideas and inspiration so it is vital you make sure you are part of people's conversation and give consumers something to talk about.
Competition is also harder than ever before with the foodie phenomenon growing and an ever expanding number of self-acclaimed restaurant critics ready to pounce and review your restaurant at the first opportunity possible; this could be a good or a bad thing.
In order to get noticed it is vital that you:
1.Utilise social media
Social media can no longer be ignored. It is imperative your restaurant has its own social channels it you want to have any chance of standing up against the competition and attracting young enthusiastic foodies who will be happy to shout about your restaurant (provided you impress them!) on their own social media channels expanding your reach further than ever imagined.
Your restaurant doesn't necessarily have to be on every platform going but Instagram is key.
Instagram now has over 400 million users, 14 million of these users living in the UK, and therefore potential customers of yours. Due to its aesthetic nature, it provides great scope for you to be artistic and really show off your food, drinks, interiors, chefs at work and so on.
As fun as Instagram can be, it is also important to plan your content carefully and think about the tone your audience will want you to take. Are you a fun restaurant disrupting the marketplace? Then edgy pictures and silly captions will work for your target audience. If you're sophisticated and aiming at the higher end, classy and aspirational images providing a detailed insight in to the experience customers will receive will probably be better for you.
An example of some restaurants working social media perfectly are Patty & Bun, Duck and Waffle and Sosharu.
They all announce new menu items and special on their pages create hype and urgency to visit, they all show behind the scene images providing insight in to the ingredients that go in to their dished and their staff's daily duties, they announce news such as change to opening times and new openings, they all speak in the tone of their target audience and so on.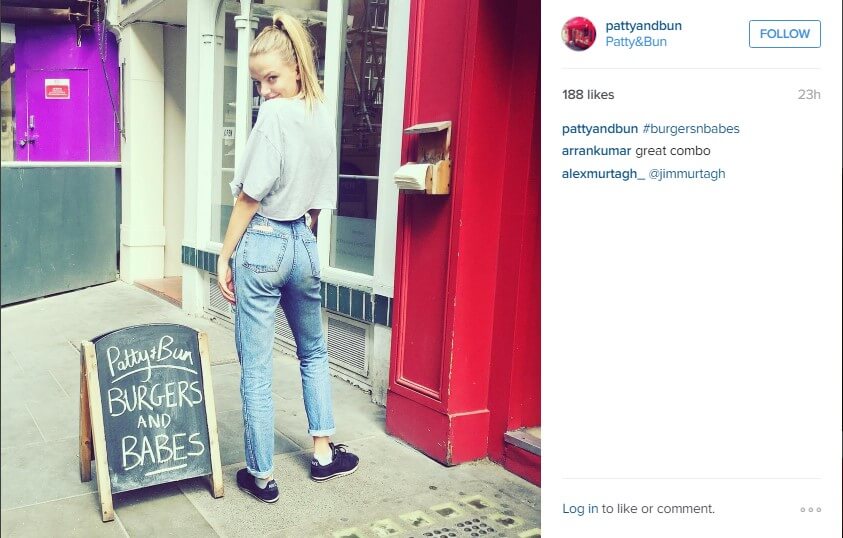 2. Speak with key influencers
Build up rapport and a good relationship with these people. They have the power to create hype and make your restaurant 'the place to be'.
Learn who they are, get in contact with them and invite them down to your restaurant to review their experience.  Some influencers might want payment but others will just be happy with an evening on the house.
By key influencers, we mean people that have large loyal followings to go to for information and decision planning and this can therefore be everything from well-known publications, both in print and online, to bloggers, Instagrammers and critics.
An example of some key influencers are Time Out magazine, a magazine aimed at 18 – 35 year olds interested in quirkier things to do, food blogger CertifiedNosh and Grace Dent, food critic for the Independent and the Evening Standard
Celebrities are just as important too. Invite them down, give them five-star treatment and get them talking about their meal and get them coming back!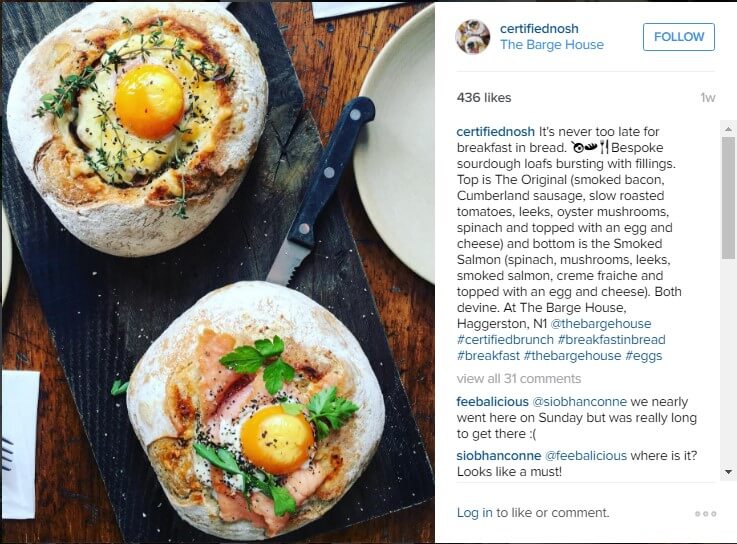 3. Competitions / free food
The best way to get people in to your restaurant is to give them free food. People love a freebie and they certainly love free food!
By making customers feel like they are getting a great deal you will attract the crowds and naturally word of mouth and spreading the word on social media too.
In order to qualify for free food, you can get people to post something on Twitter or Instagram, leave a review, tag a friend in a picture and so on. There are countless mechanisms that can be used to get people chatting about you which will consequently result in popularity.
This is a tactic we use for a lot of our clients from driving schools to fashion brands and really works to not only drive engagement online but also bring the crowds down to you and raise awareness of your existence and great food.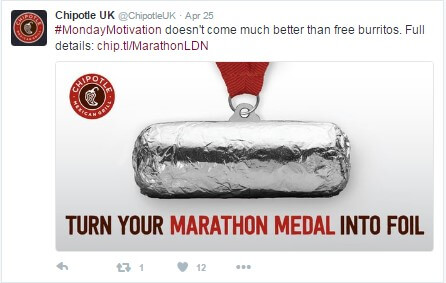 4. React to relevant stories in the news
As a PR agency we are constantly monitoring the news for any stories that are relevant to our clients or which we feel our clients are expertly placed to comment on.
Recently, for example, a big story has been about ministers being concerned about double tipping to due service charges being automatically added to bills in restaurants, as covered here by the Telegraph. If this is a topic you have on opinion on there is no reason why you shouldn't be expertly placed to comment on TV, the radio or in written articles regarding the subject. Look out for these opportunities and get in touch with the right people to secure an opportunity.
We are also constantly speaking with journalists and keeping on top of forward features lists.
We have great mutual relationships with them where we provide the content they are after.
5.Ask for reviews!
Incentivise your guests to review their meal after visiting you. This can be on your website or on popular review websites such as Trip Advisor, Trust Pilot, Checkatrade, Yelp and Facebook.