How to build a travel brand: The benefits of long term PR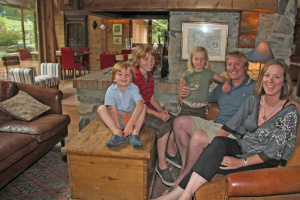 One of the greatest values of PR can be regular consistent media exposure that speaks directly to your target audience, helping your business to grow and develop over a sustained period of time.
Whilst you might think that sounds quite obvious, many clients can often take a short term view.
Of course, most brand PR campaigns start with a specific brief in mind for a set period of time. We know that budget frequently dictates time frames but time frames can place limits on success.
So what if time wasn't an issue? How can your brand benefit from PR in the long term and how do you continually re-invent the wheel of ideas to ensure your coverage is always current and relevant?
At The PHA Group, we work with some big name brands but one of our longest standing clients and biggest success stories may surprise you…
In 2009 we started working with Chilly Powder, a small family owned chalet business based in Morzine Avoriaz in the French Alps.
Chilly Powder aren't a big business or a multi resort ski brand, they are a small collection of chalets based in one resort. So how can you PR a small business for over six years and still deliver results? Well, it helps if the business knows who they are and why they exist.
British couple Paul and Francesca Eyre literally built Chilly Powder with their own hands after acquiring a plot of land in the alpine resort in the mid 1990's. They wanted to build a business in their own vision that would accommodate the needs of families and make their ski holiday experience hassle free. Their purpose and determination was very clear from the start.
At the time, they were one of only five chalet businesses in the region but today there are more than 200 in the Portes du Soleil area, meaning Chilly Powder need to maintain a high profile in order to keep ahead of their competitors.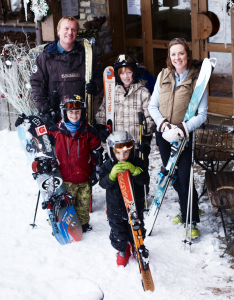 Francesca Eyre says, "When we came to Morzine it was a well-kept secret in the Alps. Then almost overnight, Easy Jet and low cost flights came on the scene and everything changed. There were more tourists than ever before but also more competitors setting up chalet businesses. It's amazing how much the town has changed over the past 15 years."
As a small operator in a vastly growing market, Chilly Powder wanted to adopt a PR strategy so they didn't get left behind.
Francesca says, "In the early days a writer from the Mail on Sunday wrote a lovely story about us but we didn't build on it and had no real media plan in place. Years after the Mail article was published, people still talked about it and we still found it was generating bookings for us. It's so funny how there can be longevity from press coverage, especially when it comes to people booking holidays.
"We felt the need to build on that with a proper PR campaign because if one article could have a positive impact over so many years, imagine what more articles could do in the long term, so we thought we would start working with an agency that knew and understood our market to help us test the PR waters."
Chilly Powder had a realisation that, whilst they were one of the more established operators in the region, their competition were gaining more column inches when it came to press exposure.
Paul says, "We didn't want to fall behind. In 2009 the banking crisis hit everyone hard and our bookings were down. It was too much of a risk to the business. We needed to be seen and heard to help us reach a wider audience beyond our regular returning guests."
After an initial six month PR campaign targeting families during the winter, the contract came to an end and the PR campaign was over.
Paul says, "Our first real foray into PR definitely elevated our exposure in the media to a different level. We had lots of friends and family calling us up saying "you're in the newspaper again!" More importantly we had new lines of enquiry from new customers, which was vitally important. Whilst budgets are tight, we felt it was important to keep the PR going and make it part of our business, particularly in a post-recession period when people weren't going on holiday as much. So we carried on."
The challenge for any long term client is to find new stories, hooks and angles month after month and year after year. Since the initial Chilly Powder brief, we have worked to promote summer vacations, weddings, golf experiences, recruitment, cycling challenges, charity initiatives, celebrity visits as well as late deals, offers and securing journalist press trips… but long term PR isn't just about new media hooks.
Persistence is key when it comes to PR. Sometimes, securing that dream piece of coverage might just not be practical within a six month time frame. Planned features and breaking news stories amongst many other outside factors to your story can all prevent coverage from being achieved in a tight window of time.
The Morzine Avoriaz tourist board have informed us "there's no one else in the region that has quite the same volume and level of press exposure as Chilly Powder" Of course that's music to our ears and makes us proud to know that our work with Chilly Powder is so well received and recognised as leading the way ahead of so many other chalet businesses in the region.
Francesca continues, "The PR has been a big talking point amongst our guests at Chilly Powder. They talk about all sorts of articles and the value in that is immeasurable as it help to create repeats booking, positive reviews and from there word of mouth just spreads. We're glad we didn't simply stop at the six month point, it would have been so easy to do but what we have achieved beyond that time has been over and above all our expectations."
Paul says, "The money we've spent on framing all the media coverage to hang in the corridors of our main hotel has cost us almost as much as the PR itself! We're glad we took the long term view and it has and continues to pay dividends to our business."
Watch our video interview with Founder and Director of Chilly Powder, Paul Eyre here.