In just a few months our lives have completely changed, and things that used to be simple are now a lot more complicated. One of the best examples of this is the weekly food shop. Before lockdown, food shopping could be done at any time during the week, either online or instore and you could also pop to the shops for forgotten items or browse for new treats to try.
Since the start of the pandemic the food shopping landscape has completely changed, and online food and drink delivery services are being used more than ever before. This has meant that many major supermarkets and online shops are struggling to meet demand. However, did you know that there are a huge number of independent food and drink brands that you are able to order from directly? These small businesses rely on consumer support, especially now, and so to encourage you to #StockUpSmall we've created a roundup of just a few of our favourite brands below.
Snack attack:
If you're missing your daily elevenses or afternoon pick me up why not take a look at these brands and order a selection of sweet and savoury snacks to enjoy at home..?
Indie Bay makes healthy and so so satisfying pretzel bites. Each bag is incredibly moreish, but only contains around 100 calories – perfect snacking material.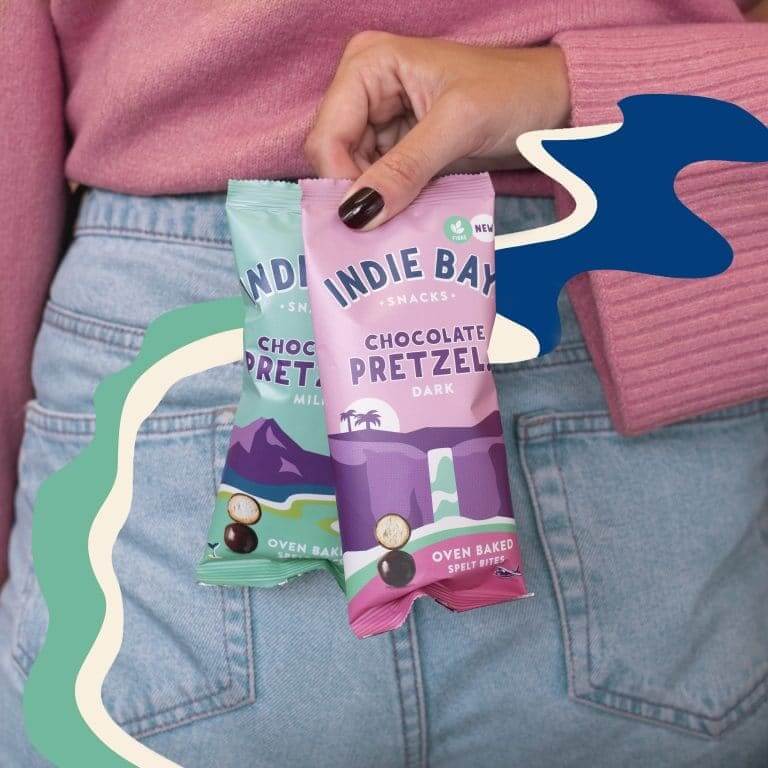 Cajuu sells a range of cashew related products. Offering a mix of savoury and sweet options, Cajuu has even created cashew trays with dips – yum! Plus everything is completely vegan as well as being completely yummy.
Well & Truly describe their range of crunchy snacks as having naught flavour and nice ingredients and have coined the hashtag #naughtyish. We couldn't agree more, and now we just need to try and decide what our favourite flavour is for the next order…
At Brave you can enjoy their award-winning range of roasted peas and chickpeas. If you're looking for a reason to bite the bullet and give them a try, at the moment the lovely people at Brave are donating a case of snacks to NHS staff for every case they sell!
Morning coffee:
Despite being able to avoid lengthy commutes into work, we're finding that we still need our morning coffee to be able to start the day right. Here's a few brands that are helping us get our caffeine fix…
Londoners will be familiar with London Grind, Soho Grind and their branch in Covent Garden which all serve cocktails, coffee and delicious food. But, did you know that they also deliver their own Grind Coffee pods which are compostable, and compatible with Nespresso machines?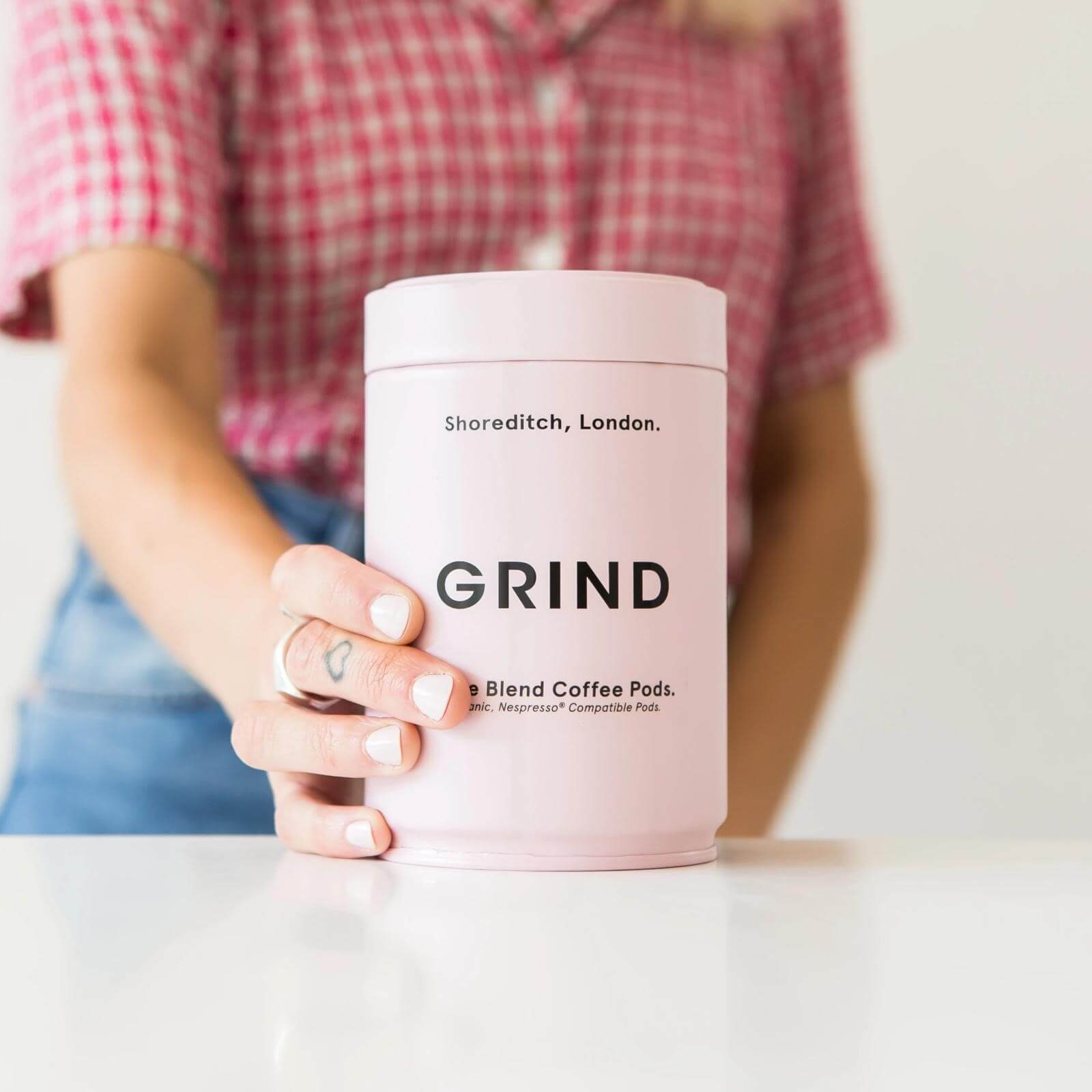 Perky Blenders is a family-owned business that started out with a coffee cart parked outside St James' Street station. Now they have four cafes and also home delivery for their range of coffee beans. You can either choose their single purchase option or join their coffee club subscription service. Each bag fits neatly through the letterbox and their packaging is eco-friendly too!
If you're more into cold brew, then look no further than Minor Figures. Their range is 100% plant based and free from sugar and they also sell barista quality oat milk and a chai latte concentrate so you can replicate your favourite coffee shop at home.
Fuelling the body & brain:
It's always important to ensure you're looking after your body and mind and it's incredibly easy to neglect this whilst at home. Take care of yourself in an easy and tasty way by giving one of these brands a try…
Füd
Füd Vitamin Energy is a great tasting alternative to artificial energy drinks. Their range of delicious drinks have no added sugar or sweeteners, just sparkling water, real fruit juices, natural caffeine and B-vitamins.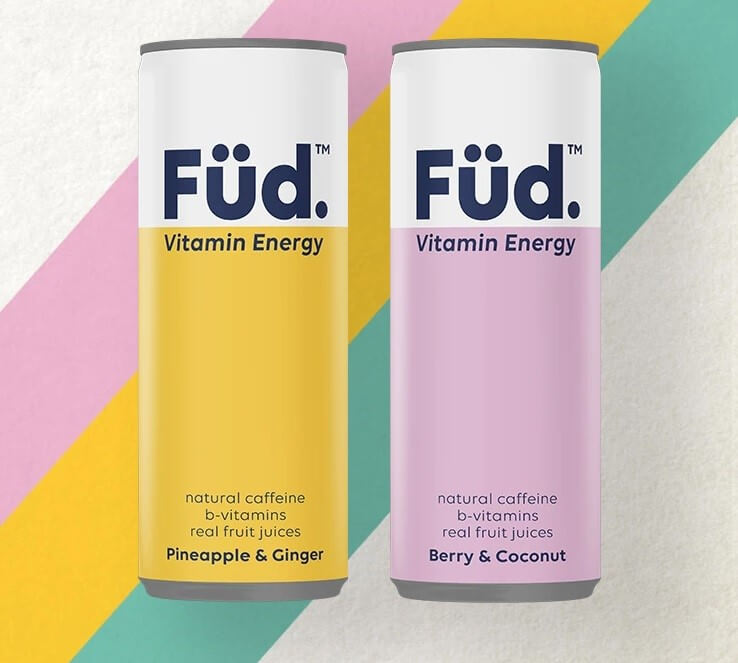 Tea+ has developed a range of teas in collaboration with vitamin, mineral and herbal experts to benefit both your overall health and target specific needs. Their range includes specifically formulated variants to aid with sleep, to cleanse, to provide energy and they also offer one infused with CBD.
Do you own a start-up which you would like to raise awareness of in the UK market? Why not speak to one of our award-winning team today about what PR could do for you and your business.