This year's Mental Health Week (8-14th May) will focus on raising the discussion around mental health and uncovering why too few of us are thriving with good mental health. The Mental Health Foundation rightly argues that rather than focusing on mental ill-health, we should be exploring how we can cultivate good mental wellbeing; shaping a national approach that individuals, families, and communities can utilise to reframe our attitudes to mental health.
The recent support that the young royals – William, Kate and Harry – have given to Heads Together has brought mental health and well-being to the forefront of the nation's mind. Their simple message that "shattering stigma on mental health starts with simple conversations" is one that everyone should take on board.
With this conversation finally getting the national attention it deserves, we have witnessed a sudden explosion in technology specifically focused on improving mental health alongside creating new therapies and tools to help diagnose and treat mental illness.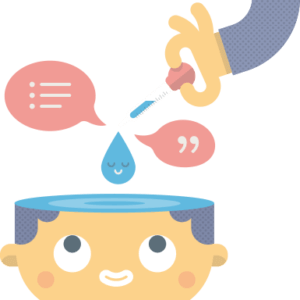 Wellbeing
A key area that technology has opened up is mental wellbeing and mindfulness. With figures of those suffering from anxiety and depression on the rise, it is essential that people focus on reducing stress in their everyday lives.
Apps, such as Headspace and Calm, show users how 10 minutes of simple meditation and mindful exercises can help create a more positive perspective of the world around us. These apps have been proven to be effective in treating those suffering from stress, anxiety, depression, insomnia, and chronic pain. Picking up on the serious implications stress can have on our everyday lives, these apps have pioneered the way for digital meditation – making the benefits accessible to more people than ever before.
Marko Ahtisarri, the ex-head of product design at Nokia, has also launched the Sync Project to explore the impact music has on the brain and how this can help increase relaxation. The project has developed a Slack bot that delivers a personalised playlist to 400 teams around the world which encourages listeners to feed back on their reactions to the music. Through this bot, the project applies machine learning to curate personalised music therapy to trigger health benefits.
Sync Project combines Artificial Intelligence (AI) with music from British ambient trio Marconi Union to tackle stress levels, utilising recent research that has shown that music affects the same neural pathways that are regulated by psychostimulants and other drugs. It is still in early stages, but it offers an interesting insight into how AI can create personalised therapy.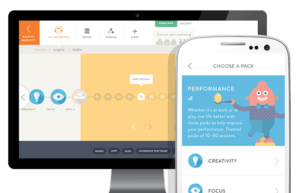 Diagnosis and Treatment
Alongside creating technology which can help people better understand what contributes to good mental health, there have been several advancements in technology which assist doctors in diagnosing and treating certain medical issues.
One such MedTech product that has been receiving praise is Babylon, the 'virtual doctor' which offers patients instant, digitised consultations through their app, ultimately cutting down the time wasted trying to get a doctor's appointment. The AI tool helps doctors by providing them with a diagnosis of more routine conditions and puts you directly in touch with your GP – whether it by via messenger or a GP video chat.
US based NeuroLex has also utilised AI technology to create a service which screen's patients for schizophrenia, depression, Alzheimer's disease and Parkinson's Disease. The company's CEO Jim Schwoebel was inspired to create the product after his own brother developed psychosis. It took doctors more than 10 primary-care appointments to diagnosis his psychosis and Schwoebel wanted to make a service that could do this faster, by recording and then analysing a patient's conversations with a doctor to spot any linguistic clues of mental illness.
These companies are proof that mental health and the wider conversation are beginning to break into the mainstream tech scene, encouraging new discoveries to help in advance conversations around mental wellbeing and diagnosis. Combined with the increasing number of safe spaces being launched online, such as Big White Wall, this is definitely an area of innovation to watch.
If you would like to talk about how your tech brand or company could benefit from PR, please get in touch with us today.