We look at how the 'See Now, Buy Now' culture will affect PR Strategy over the coming years.
The rise of the online world has had a huge impact on every element of our lives. An influx of apps and devices mean that we're now able to shop, socialise and date all from the comfort of our own home or on the move. Fashion in particular has never been more accessible. Consumers can buy clothing with just a few clicks and receive them the next day. They have access to insider knowledge and behind the scenes gossip via social media.
With all the changes that are still happening within the fashion industry it is important to ensure that your Fashion PR campaigns can adapt, and maximise on the increasing influence that the online world wields. With this in mind we've highlighted three key areas where the online impact has been seen and provided tips on how brands can use this to their advantage:
'See Now, Buy Now'
Once the stalwart of the rich and famous, Fashion Week used to be extremely exclusive. Now, social media and online publications have enabled everyone to search and see the latest shows at the click of a hashtag. In response, for Autumn Winter 16, selected designers decided to launch a 'see now, buy now' collection that allowed the public to order pieces straight from the catwalk.
At the forefront of this was Burberry with Chief Executive Christopher Bailey stating:
"In the past the shows were for mainly for the industry, buyers and fashion journalists. They were the only people who saw and decided what was important. And you had to wait four or five 5 months to see the clothes in the magazines. That has all changed."
So what does this mean?
Lead Times – previously to launch a new fashion collection the PR campaign would start at least six months in advance in order to reach out to key monthly magazines that work ahead of time. With the launch of the 'See Now, Buy Now' collections this will undoubtedly change and instead there will be an increased focus on online media.
Seasonal Trends – trends are usually set by the high end designer world and the high street will then clamour to copy their key pieces and make them available at more affordable prices. With the 'See Now, Buy Now' collection this will be almost impossible because as soon as the collection appears it will be available for everyone and there will be no time to create cheap copies.
Social Media – social channels will be more important than ever in order to maximise exposure of new collections. Because magazines won't have time to photograph and feature the collections in print, social media will continue to dominate as a means for gaining publicity and so it is crucial for fashion brands to be using all these channels effectively going forward.
Blogging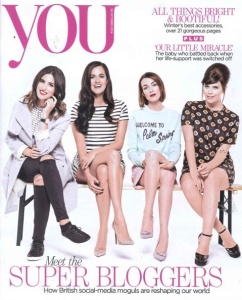 It's no secret that fashion bloggers have become hugely influential over the past few years. Key players such as Liberty London Girl, Susie Bubble, 5 Inch & Up and Wish Wish Wish paved the way and are now well known and respected within the industry. This influence has completely changed the way that the fashion industry works as high profile bloggers are now a form of celebrity and so are able to offer brands a unique way to reach out to the consumer and drive sales.
What impact does this have?
Integrated Campaigns – in order to have a truly integrated campaign fashion brands must develop a strategy that incorporates blogger engagement.
Targeted Approach – because bloggers work differently to the mainstream media, to engage with them brands must develop targeted campaigns specifically for them.
Research is Key – because blogging has been in the spotlight for a number of years there are hundreds of blogs that are currently online. It is crucial for brands to do their research before partnering with a blogger to ensure that the collaboration will be successful.
Social Shopping
Shopping through social media is becoming more and more popular. Instagram is at the forefront of this as a visual channel that is favoured by the fashionable set; consumers see what they're wearing via channels like Instagram and immediately want to buy. Because of this movement there are numerous new apps and websites that are dedicated to helping consumers find the brands being worn by celebrities and bloggers on social media. Dressr is one of the newest and best examples of this, a site that tracks fashionable people on Instagram and then tells their readers where to buy their outfits.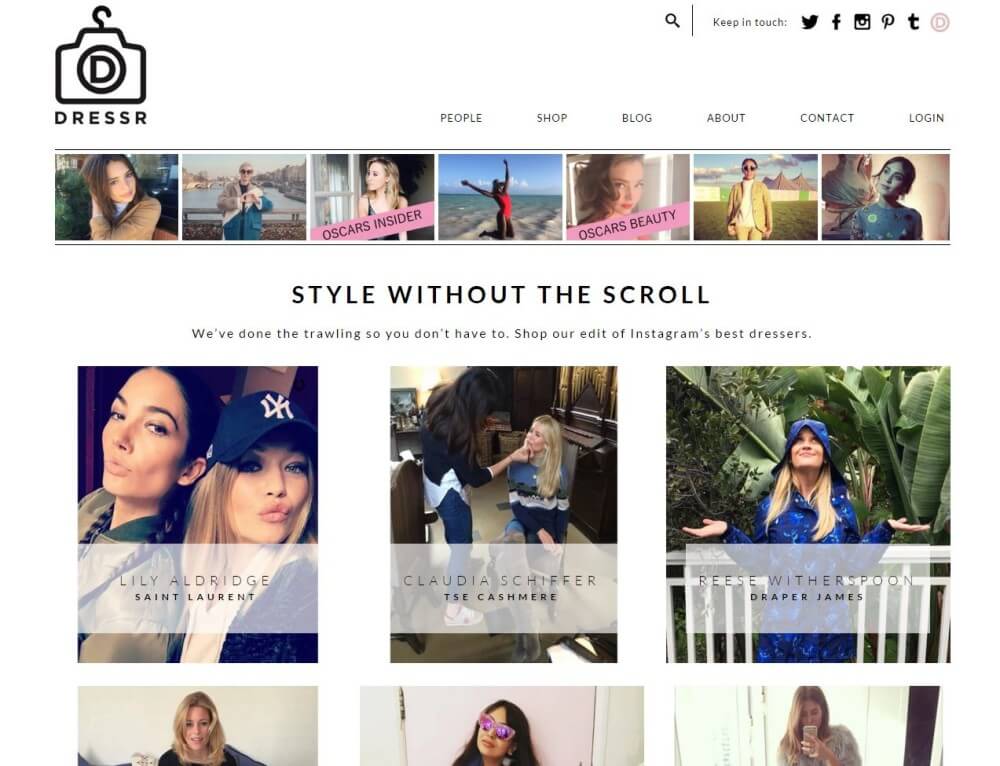 In the past consumers would look for fashion inspiration from friends, family, magazines and television but the influence of the online community is now overtaking these for the younger generation.
IN SUMMARY:
Use Every Channel – fashion brands need to ensure that they are present on every key social media channel including twitter, Instagram, Facebook, Pinterest, Google+ etc.
360 Degrees – brands should ensure that all PR campaigns incorporate how their message will be shared on social media.
Engage with Influencers – fashion brands should regularly engage with fashion VIPs for activity such as celebrity dressing so that they have visibility on the key influencers social media channels.