One of the biggest news stories to break last year was the divorce of Nigella Lawson and Charles Saatchi, and the series of events surrounding it. Growing up my mother would habitually use recipes from Nigella Lawson's cookery books, one, in particular, was her second book, Kitchen Recipes from the Heart of the Home which is so well-thumbed and splattered with cake mix it is barely readable. I remember pouring over the glossy pages, admiring this glamorous and successful woman who made cooking seem such a desirable hobby. That's not to say that Nigella was my ultimate idol. Yet I have always held a certain respect for Lawson, she has endurably presented such a calm and sophisticated presence to the press, certainly a figure in the public eye to admire.
Yet recent allegations have certainly gone some way to changing her public image as a domestic goddess. In one aspect I feel deeply sorry for Nigella who has dealt with circumstances in life that would depress anyone. The death of her mother and sister, and her first husband to cancer is deplorable and tragic, something nobody should have to deal with in their life. Additionally, the mistreatment she suffered from Saatchi to whom she was married for ten years, with which she described the experience as 'intimate terrorism'. Nigella has not had a smooth path in life.
Yet admitting to drug use does strike a sour taste in my mouth. Although she claims to have used drugs a maximum of 10 times, albeit, through a very difficult period in her life, I still cannot ignore the fact that she has partaken in something that could potentially sabotage her health and send a bad message not only to the public but to her children.
[ca href="https://thephagroup.com/wp-content/uploads/2014/01/Nigella-Lawson.jpg" target="_blank" rel="noopener">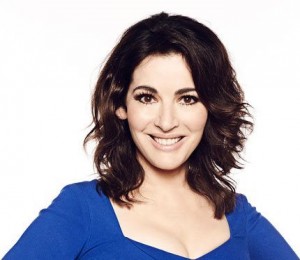 Nigella's reputation will recover[/caption]
Although I cannot condone the use of drugs, I still can't help but feel some sort of compassion towards Nigella. I do vehemently feel that the focus in the media's headlines on her illicit drug taking is narrow and arrogantly ignorant of why the drug use was initially revealed – the Grillo sisters' trial. The press are honing in on Nigella's drug use as if it is her on trial instead.
During the trial, Lawson calmly admitted to her drug use, which admittedly must have taken some degree of confidence and strength. Throughout she has remained dignified despite being slammed by the papers, even though she is the one person who will stand to lose the most. The lack of courtesy toward Nigella's personal and private life is, I suppose, hard to avoid when you are famous and essentially the public's business.
It's safe to say there are very few worse allegations which can be thrown at her and I believe long-term Nigella's reputation will recover. Her new show The Taste was aired on Channel 4 last night and should help bring the focus back to what she can do in the kitchen rather than what she has confessed in the courtroom.