The PHA Group's Ben Cossor discusses the Instagram Playboy Dan Bilzerian and how his approach could influence your

social media strategy

.
Those of us who like to think the intricate details of our lives (meals, pets, torsos) are interesting enough to put a filter on and share with the world are already very familiar with Instagram.
But while the majority of users abide by the line at which appropriate, generic sharing becomes incongruous and risqué, one man has redefined how to use the social channel, prompting us to think twice about uploading a black and white photo of our next Nandos. In the grand scheme of things, it's not a suitcase of dollar notes or a Project X-style pool party, and therefore it's not interesting.
Known by his followers as the "Instagram Playboy", Dan Bilzerian has taken the concept of social media sharing to a new level; unafraid to make public his life of excess and daily exotic escapades.
[ca href="https://thephagroup.com/wp-content/uploads/2014/05/Dan-Bilzerian-1.jpg" target="_blank" rel="noopener">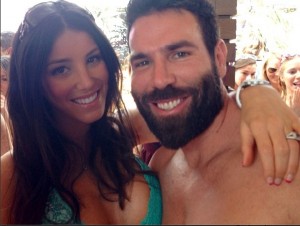 Dan Bilzerian has become famous for flaunting his playboy life on Instagram[/caption]
When it comes to earning yourself a worldwide reputation for doing little more than living life, the self-confessed gambler, actor and astronaut (apparently) is a prime example. He has found his niche in the lucrative ecosphere of poker, which inevitably means he has his adversaries as well as fans (2 million followers on Instagram).
But while many -myself included when I first discovered his Instagram page- are cynical about his sense of self-entitlement as a result of a wealthy upbringing, maybe we just have to admit that he is one of life's winners who has earned his lavish lifestyle through an unorthodox example of meritocracy.
Sitting at home playing private games of poker is not everyone's idea of a raucous Sunday afternoon, but when you add girls, goats, money, champagne, private jets and more money to the equation, suddenly the whole world wants to be a part of it. Of course, this means that Bilzerian is subject to a plethora of messages from fans seeking his recognition: "I WANT YOUR LIFE!!!" is a personal favourite.
Like him or not, approve or disapprove, without the Instagram Playboy the poker world would be a much darker place.
His penchant for posting photos of his scantily clad acquaintances resulted in a social media fail recently in the form of a video I'm sure you have all heard about. Surely a life such as this is just a disaster waiting to happen? Even so, anything he does is likely to up his social media followers significantly. Swings and roundabouts.
Delving into the world of Dan Bilzerian has prompted me to reconsider how we use Instagram and other social media channels. How far are we willing to go to get that one more follower? Somehow, I don't think a selfie with your cat will make the difference. It seems that uniqueness is key, but we all need to become poker experts and astronauts first.
There is talk of Bilzerian relinquishing his crown as the king of Instagram in the near future. Winning over $10 million in one day and losing half of it the next evening, five days a week, seems to be taking its toll, and he is finally looking to settle down at the age of 32.
Someone now needs to replace Bilzerian and assume the role of the Instagram Playboy. Any takers?