Five up and coming sports stars your brand should sign now!
Securing the perfect celebrity ambassador for your brand is no easy task; there are many factors to consider. Perhaps the most important factor of all, though, is timing. How can a brand secure the right person…at precisely the right time? Building a relationship with an individual early on in their career, perhaps before that person has even broken into the mainstream news agenda, will help you to secure their involvement at the right price. It will also give you a head start ahead of your competitors, who will no doubt be hot on your heels in the hunt for upcoming sports stars to build partnerships with.
Here, The PHA Group pinpoints five individuals that brands would be wise to sign up now. (Don't forget, for more information on how to secure the right brand ambassador for your sports brand, download the latest PHA Sport and Leisure Insights guide).
Matthew Hudson Smith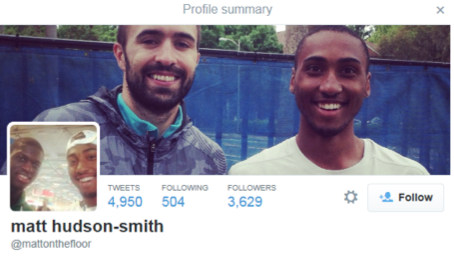 Athlete, 20
@mattonthefloor
Followers: 3628
Matthew, 19, burst on to the athletics scene last year with a gold medal in the 4 x 400 metres at The Commonwealth Games, his first international meeting.  The following month he finished second in the European Championships individual event behind stalwart Martyn Rooney.  But it was his shy but charismatic nature that grabbed the hearts of the nation with his modest approach to interviews.  He couldn't believe what was happening to him and he was just happy to be a part of races that were filled with
Kyle Edmund

Tennis Player, 20
@kyle8edmund
Followers: 5,365
Andy Murray took over the baton from Tim Henman and has led the way in British men's tennis for the past eight years and has achieved more than anyone would have expected of him.  However is there someone following in his footsteps?  Brit Kyle Edmund is one of the youngest males in the top world's top 200 and recently qualified for the Australian Open at the age of 20.  Many predict that he will be in the top 100 by the end of the year so now could be the time for big brands such as Adidas and Wilson to secure his signature.  He also has an incredible work ethic and will definitely be a fantastic role model for aspiring players.
Adam Peaty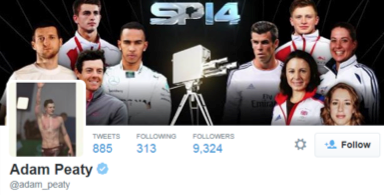 Swimmer, 21
Followers: 9,316
Ross Murdoch is the first person that everyone mentions when they think about the swimming pool at The Commonwealth Games after he beat poster boy Michael Jamieson in the 200 metre breastroke event.  Adam Peaty, 21, secured about a fifth of the press coverage when he, in fact, beat Murdoch to the gold in the 100 metres.  Many believe Adam will be the swimming sensation of the 2016 Olympics and on current form he will expect to beat Murdoch to a medal.  He has deals in place already but we expect his commercial value to rocket this year.
Charley Hull
Golfer, 18
Followers: 20.1k
At the ripe old of 18, many would think that Charley was at the beginning of her career and still struggling to gain ranking points.  However last year Charley won the ladies European Order of Merit and is currently ranked in the world's top 40.  She has publically stated that she is in no rush to move over to the prestigious USA Tour yet so it is the perfect time for a brand to sign her up on a long term deal.  As soon as she starts playing in America, she will become a global superstar.  The big banks and watch companies are surely keeping a very close on her progress and are hoping they can get some inside knowledge on when she is going to change tours!
Morgan Lake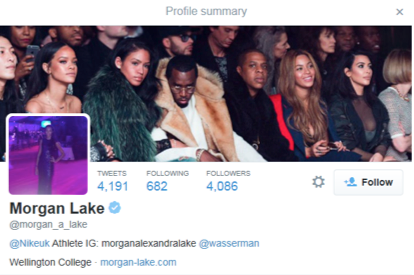 Athlete, 16
Followers: 4,048
Britain is going through a golden era of heptathletes with Denise Lewis and Jessica Ennis.  Katarina Johnson Thompson is also on the back of Jess' heals and will definitely be in with a chance of medalling at the World Championships this year and in Rio 2016.  But could there be a surprise around the corner, with 16 year old Morgan Lake who won the won the World Junior Championships last year and is close to breaking the senior UK high jump record.  With a name like a Hollywood movie star and a fiery temper, the big female brands such as Lululemon and PhD woman will be definitely be targeting her signature.