Written by
Emma Lawton
• Published 22nd June 2018 • 2 minute read
The world of blockchain and cryptocurrency changes on a daily, if not hourly basis. With so many conflicting reports and rumours flying around, uncovering the truth about the latest ICO, blockchain protocol or exchange hack can be a mind-field. Luckily, there are a number of places where fact is discerned from fiction.
Here we've listed our go-tos for when we want the latest, most accurate information about what's really happening in the world of blockchain and cryptocurrency.
DataDash – Nick Merton
One of the biggest verified channels in the space, DataDash is a one-stop shop for the latest news, insights and musings on all things crypto, blockchain, data analytics and tech in general. While the man behind the channel, Nick Merton, has only been enlightening followers on the ups and downs of the industry since August 2017, he tops our list thanks to his daily updates, easy to follow commentary and top tips on trading.
What Bitcoin Did – Peter McCormack
A successful tech savvy entrepreneur in his own right, "What Bitcoin did" is the ongoing culmination of Peter McCormack's insight and expertise. Covering market trends and interviews from both the big boys and the new kids on the block, this podcast is undoubtably one of the best places to find honest information about the growth of Bitcoin and other cryptocurrencies.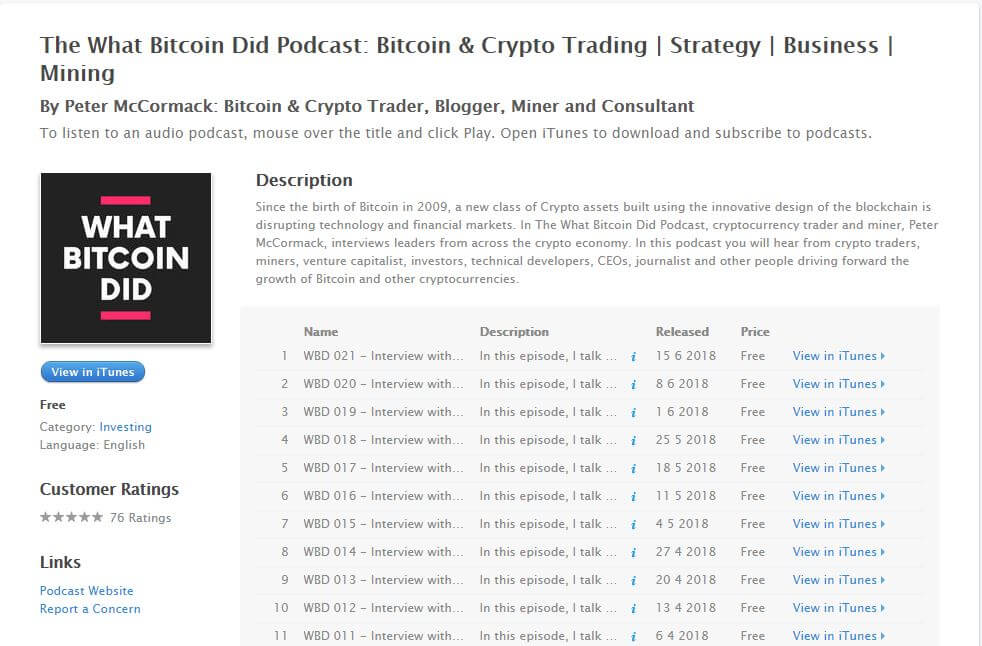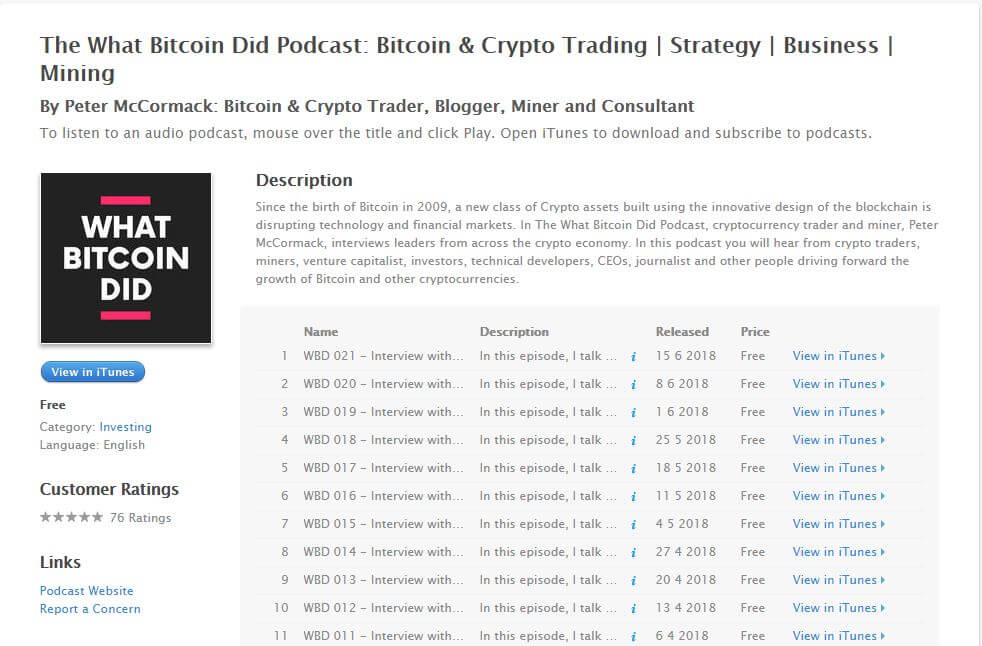 Diana Biggs
The Head of Digital Innovation at HSBC, Diana is a driving force in the fintech sector and a passionate advocate that blockchain can help build a transparent future for everyone. Heavily involved in the largest blockchain accelerator programme Chain Accelerator, Diana champions the very best of blockchain start-ups, and in a market where there seems to be a new start-up announced every day, she is one to listen to through the white noise.
The Modern Investor
One for the more numbers-focused of us, The Modern Investor's main goal is to make sure viewers keep their hard-earned cash in their pockets when trading cryptos. This channel has made our top five for its sound investment advice and always providing the latest information on alternative coins and latest trends.
Don Tapscott
Co-founder of the Blockchain Research Institute, Don is a heavyweight in the blockchain and crypto space, having followed the rise and fall of the emerging sector since its beginnings nearly 10 years ago. A published author on blockchain technology, Don is one of the leading figures in the space, educating and raising awareness of the potential it can bring worldwide.
If you would like to find out more about how to create a holistic PR strategy for your blockchain start-up. Speak to a member of our award-winning PR team today.