Written by
Tom Clarke
• Published 9th January 2018 • 4 minute read
The festive holidays are one that we all relish but often we find the time off disappears before we know it. In fact, Christmas turkeys, crackers and glorious mulled wine seem a distant fading memory right now.
But as Christmas departs a new year begins and with that fresh optimism is born. (could it really be England's year?)
With us now already a week into 2018, it's time to look forward and see what the sporting calendar has in store for us. It promises to be a jam-packed 12 months!
Here are my Top 10 events for the year to come:
Winter Olympics & Paralympics, Pyeongchang 9th – 25th February & 9th – 18th March
Any event which includes a sport where four athletes race from the top of a mountain to the bottom as fast as they can is a winner in my book. Of course, Ski – Cross is just one of many exhilarating sports the Winter Olympics has on offer. Even the staunchest traditionist would struggle not to get excited at the prospect of an athlete hurling themselves downhill on what is effectively a dinner tray at up to 80 mph.
Commonwealth Games, Gold Coast, Australia 4th – 15th April
After a month of snow-related sports, you might be in need of some sun. So from South Korea, we move our attention to the Gold Coast. The 21st Commonwealth Games and what a fabulous location for them indeed. Will England's male sprinters stand up and put on another gold winning performance like they did last year at the World Championships in London whilst representing Team GB? Can anyone get near Adam Peaty in the 100m Breaststroke? Heptathlete Katarina Johnson – Thompson competes in her first games and will be aiming for a podium finish.
The Masters, Augusta National, Georgia 5th – 8th April
You'll have to be on your A-Game to make sure you don't miss out on any sport in an action-packed April. Although the picturesque sight of the 13th at Augusta will be enough to convince you that you really don't need that seven hours of sleep you had previously promised yourself…
FA Cup Final, Wembley 19th May
Always one of the standout weekends in the sporting calendar, the history of the Cup speaks for itself. This year there's a twist. With the Royal Wedding scheduled for the same date, HRH Prince William will be relieved that his beloved Aston Villa were knocked out in the 3rd round of the competition.
FIFA World Cup, Russia 14th June – 15th July
The groups have been drawn, the fixture dates have been released, football's biggest competition is starting to feel very close. Can Gareth Southgate's men find the blend between attacking football and winning games that England fans so desperately crave?
Wimbledon 2nd – 15th July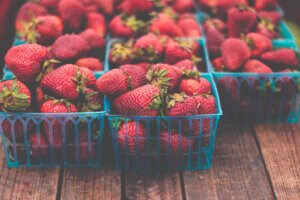 Wimbledon is certainly one of the classiest events in the sporting calendar. An event steeped in rich history and traditions. Homemade strawberries and cream accompanied with a Pimm's is mandatory of course, but would you want it any other way?
Time will tell if Murray Mount will get to see their namesake at this year's tournament but in Johanna Konta the Brits have a new fan favourite to get behind.
Women's Hockey World Cup, London 21st July – 5th August
Not only is it the first time the women's World Cup has been hosted in the UK, it's also expected to be the biggest hockey event ever in the UK. The English team are currently ranked 2nd in the World behind the Netherlands. Can they build on the success from the Commonwealth Games earlier in the year perhaps?
T20 Blast Finals Day, Edgbaston 15th September
Three games of cricket sandwiched into one day. Finals Day guarantees to deliver roller-coaster finishes, monster hits, fancy dress and a good old sing along. You won't be left disappointed.
 Ryder Cup, Le Golf National, Paris 28th – 30th September
A sport which is well known for its individual competitiveness, but when Europe take on the USA all bets are off. There is always a twist and a turn during a Ryder Cup weekend. Who can forget the Miracle at Medinah in 2012?
ICC Women's World Twenty20, West Indies 3rd – 24th November
Can they do the double? With the World Cup ODI trophy in the bag from last year, England will be looking to return home from the West Indies with the World Twenty20 trophy too. In the meantime, let's reminisce about one of the best sporting moments of 2017.