It's hard to imagine a world without Uber, Airbnb or Deliveroo, and yet surprisingly, not one of these global pioneers existed eight years ago. In fact, in less than ten years, consumer awareness has grown at such an incredible pace that new start-ups are no longer just seen as 'the Uber for X' but as innovative companies within the wider sharing economy!
One of those companies, Wonder, held their own 'app'-tly #HouseofWonder event this week to showcase some ground-breaking new technology, and as sharing economy enthusiasts, naturally we had to attend. Here, we've chosen our five favourite brands who showcased their tech on the night.
Pepper – Created by Softbank Robotics
According to his creators, Pepper is a kindly, endearing, and surprising human-shaped robot – this is certainly the case! Designed to be a day-to-day companion, Pepper is the first humanoid robot that can recognise the principal human emotions and adapt his behaviour to the mood of whoever is interacting with him. To date, more than 140 Softbank Mobile stores in Japan use Pepper as a welcoming face when customers enter stores and he is also the first humanoid robot to be brought to Japanese homes. As Pepper grows and becomes more advanced, it's likely that we'll start to see him as a regular in our shops and homes.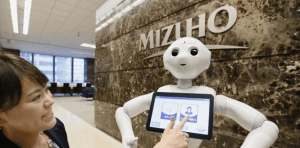 Thync
The first consumer health solution devoted to lowering stress and anxiety, Thync uses safe, low-level electrical stimulation to activate specific nerve pathways on the head and neck. It's these pathways which communicate with areas in the brain that help control stress levels, mood and sleep quality. The 'pod' which attaches to the user's temples, delivers carefully constructed stimulation patterns that tap into your body's own mechanisms to relax, improve mood and sleep better. With a team made up of neurobiologists, neuroscientists, and consumer electronic specialists from MIT, Stanford, and Harvard, Thync is a unique product which combines cutting-edge science, with accessible tech.
Generic Robotics
is taking Virtual Reality to the next level. Through their innovative interactive computer-based simulation which combines VR and haptics – the science of simulating the sensation of touch with machines – the company is bringing true immersion to VR simulations. Focused on real-world applications, the team have applied their haptic technology to training and education, specifically developing simulators to train clinical students in medicine and dentistry. Using the VR and haptic simulation, students can practice procedures in a safe environment, gaining the confidence necessary to move on to real patients when they are experienced enough to do so. As the technology becomes more widely adopted, we will definitely see more real-world applications like this take off.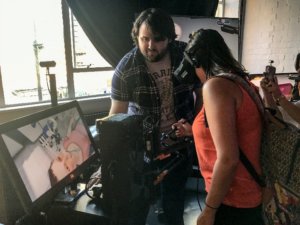 Micro drone 3.0
The Micro drone 3.0 is just that, micro. At 50mm x 145mm x 55mm, this tiny drone can fly up to 45mph and has a range of up to 500ft. Gimbal equipped and with an upgraded camera, the third iteration of the micro drone can shoot up to 720p HD, perfect for livestreaming and social content. Users can also view live streaming drone footage in 3D with a VR headset. The drone's FPV (first person view) puts users in the pilot's seat, providing an immersive flying experience.
Wonder
Wonder, the night's hosts, are also more than deserving for a place in our top five. The company, who are aiming to make 'trying things really easy', is a sharing economy platform for anyone who owns or makes new and hot tech products. Users can explore the platform for inspiration, experiments or just for fun and rent products for a couple of days from like-minded people at a fraction of the cost of purchasing the product. The innovative platform already has some ground-breaking tech listed on its website, from the brand new DJI Spark, to the world's first roast-grind-brew coffee maker from Bonaverde.