By Caitlin Gosai
PropTech experts will be descending on London this week for Future: PropTech, the leading global event dedicated to the technology innovation & digital transformation in the Real Estate sector.
The 4th annual conference will bring together over 1,200 delegates including the world's leading real estate companies, agents, brokers, tech V. C's, media and institutional investors.
The theme for this year's event is "Digital Transformation Throughout the Property Lifecycle.", and we've picked out our favourite companies who best embrace this trend.
1) Vaboo
Vaboo enables clients to give their renters access to exclusive money-saving offers on the things they care about most. The platform helps renter's combat the rising cost of living and also serves as an excellent tool for landlords looking to improve their relationship with tenants – a win for everyone involved!
CEO Jonathan Stein, Marketing Manager Harriet Garner and Operations Director Patrick Luke will be representatives at the event and will be offering presentations of their latest software and services.
2) Good2Rent
The 'UK's no.1 tenant passport' lets tenants view properties pre-referenced and get their foot in the door first, by enabling them to build and then share their Good2Rent rental profile with landlords and letting agents in advance of viewings. This speeds up the renting process by up to two weeks.
The Good2Rent team will be showing a demo of their software platform throughout the day at stand 13.
Removing the need for an estate agent, Agent Not Needed is a marketplace for property, allowing buyers and renters to communicate with sellers directly through the platform. You can make offers for listed properties with sellers and arrange property viewings directly. If a seller accepts your offer, the offer is locked and cannot be cancelled. This means sellers cannot receive higher offers or cancel your agreed sale.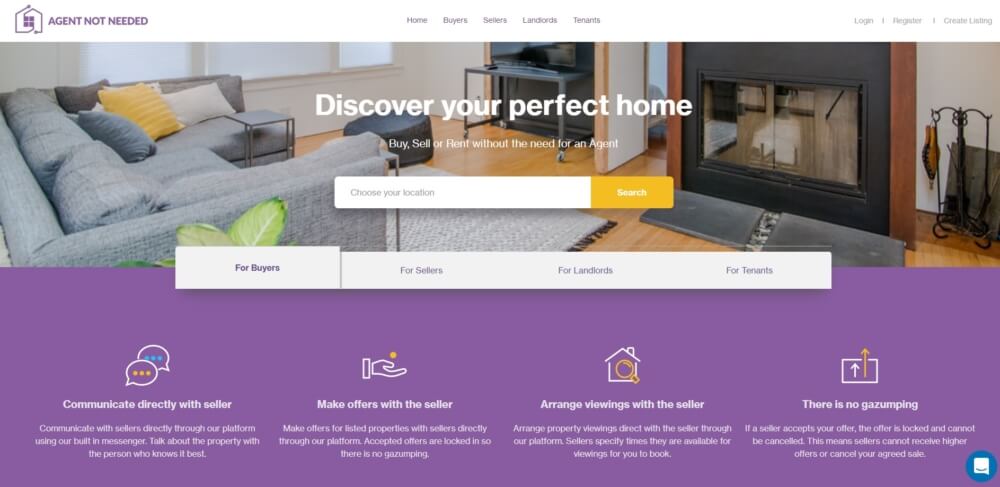 4) Locale
Locale is recognised as the UK's leading supplier in property management software for the residential, commercial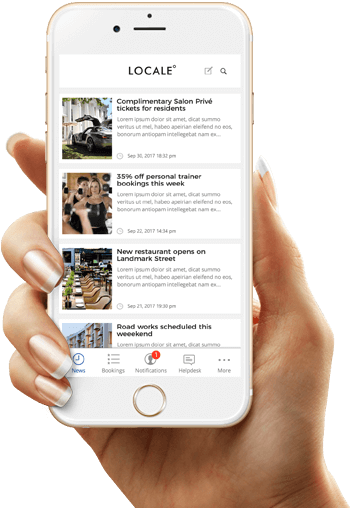 and mixed-use property sectors. They connect you to all aspects of your building or estates and allows the user to browse any building announcements, make visitor bookings, check permits and look for any important documents.
Founder and CEO Guy Windsor-Lewis will be speaking at the event and Locale will also be demonstrating their product at stand 3, so make sure to pop by.
5)  Realla
Realla is the first commercial property software platform to combine a dedicated, comprehensive search engine for tenants and investors with powerful agent tools for streamlining & tracking marketing. Realla provides the go-to resource for searching the entire market.
Andrew Miles, the company's co-founder will be speaking at various points in the day at the event, covering topics such as tech-enabled brokerage.
Save the date! Our very own Andy Miles is taking part in a panel discussion on 2 May at Future PropTech #proptech #commercialproperty https://t.co/rMG5ELq7T9

— Realla (@realla_co) April 17, 2018
6) Depository
Co-founder of Depository, Kristjan Byfield, will also be speaking at the event. Depository is the UK's first-ever letting regulation compliance platform. The brand new PropTech platform is transforming the way agents, landlords and tenants manage and interact on all Tenancy Security Deposit matters. Due to launch late 2018, the platform will streamline the process, assist with regulatory compliance, encourage 'best practise' and improve transparency & communication.
Whether you're attending the event or not, these are 6 PropTech companies to keep an eye on!
If you like the sound of our choices and want to talk about taking your PR outreach to the next level, contact us today.