The 2018 awards season is well underway. Commentators are announcing their last-minute predictions ahead of today's Oscar nominations and #TimesUp is making this one of the most memorable and poignant seasons of all time. It's no surprise that the media has a sharper focus on the film industry than ever before.
The filmmaking business has undergone some real change in the past couple of years, and technology has been monumental in driving progress and empowering independent filmmakers and content creators. But which Film Technology companies should we be keeping an eye on in the next year?
The edit: Frame.io
Frame.io is the tool that helps creatives keep the creative process moving. Editing content is often slowed down drastically by file transfer and lengthy review processes. Frame.io replaces Dropbox, for file sharing, Vimeo for video review, and email for feedback. Integrated with all of filmmakers' favourite tools including Premiere Pro, After Effects, Final Cut, Slack, and Vimeo, this is a collaboration platform with some serious streamlining powers.
The training: Masterclass
Masterclass has firmly made its mark on the online learning space in the last year with its all-access pass to online classes taught by some of the biggest names in the creative industries. With screenwriting programmes from Aaron Sorkin, film scoring lessons from Hans Zimmer, directing classes from Ron Howard, and writing masterclasses from Shonda Rhimes, the platform offers unparalleled access to flexible learning course from world-class industry professionals.
The grade: DaVinci Resolve
A favourite of editors and colourists around the globe, the latest iteration of DaVinci Resolve is an industry leading set of tools for editing, colour correction and professional audio post production. The software – which is completely free – was originally designed for the industry's elite colourists, but is now available to all. With Resolve 14, creatives can switch between editing, colour correcting and audio mastering almost seamlessly, making it one of the easiest tools to use.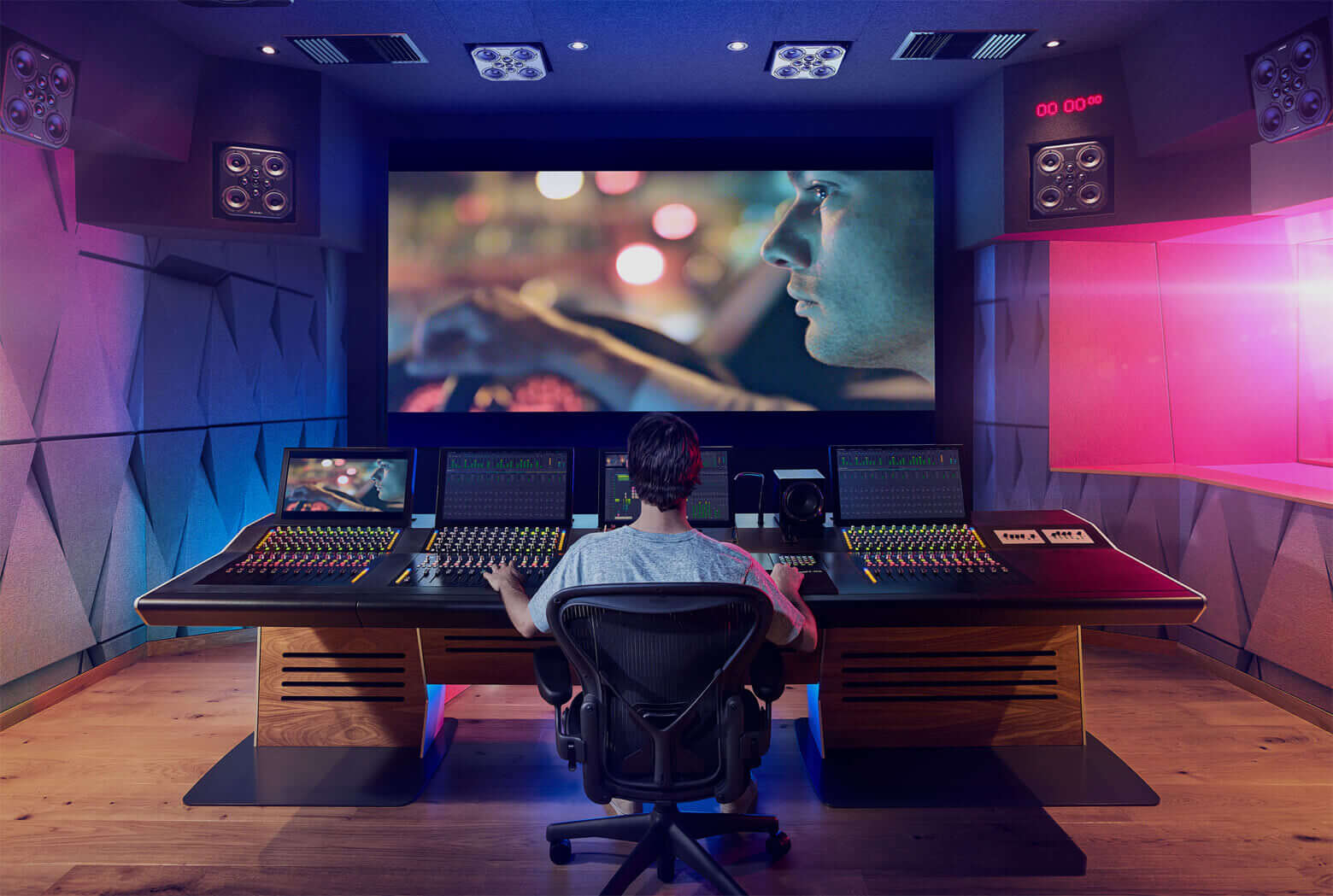 The soundtrack: Filmstro
Finding or scoring music for pre-shot footage can be an incredibly frustrating process for creatives, but new platforms such as Filmstro aim to make this time-consuming process far easier. Filmstro is a music library for content creators and filmmakers that sits behind 'intuitive software' and allows them to create musical scores to accompany their footage. Now integrated with both Premiere Pro and Final Cut Pro, the platform uses a roster of talented composers from across the globe to allow users to control the momentum, depth and power of their music.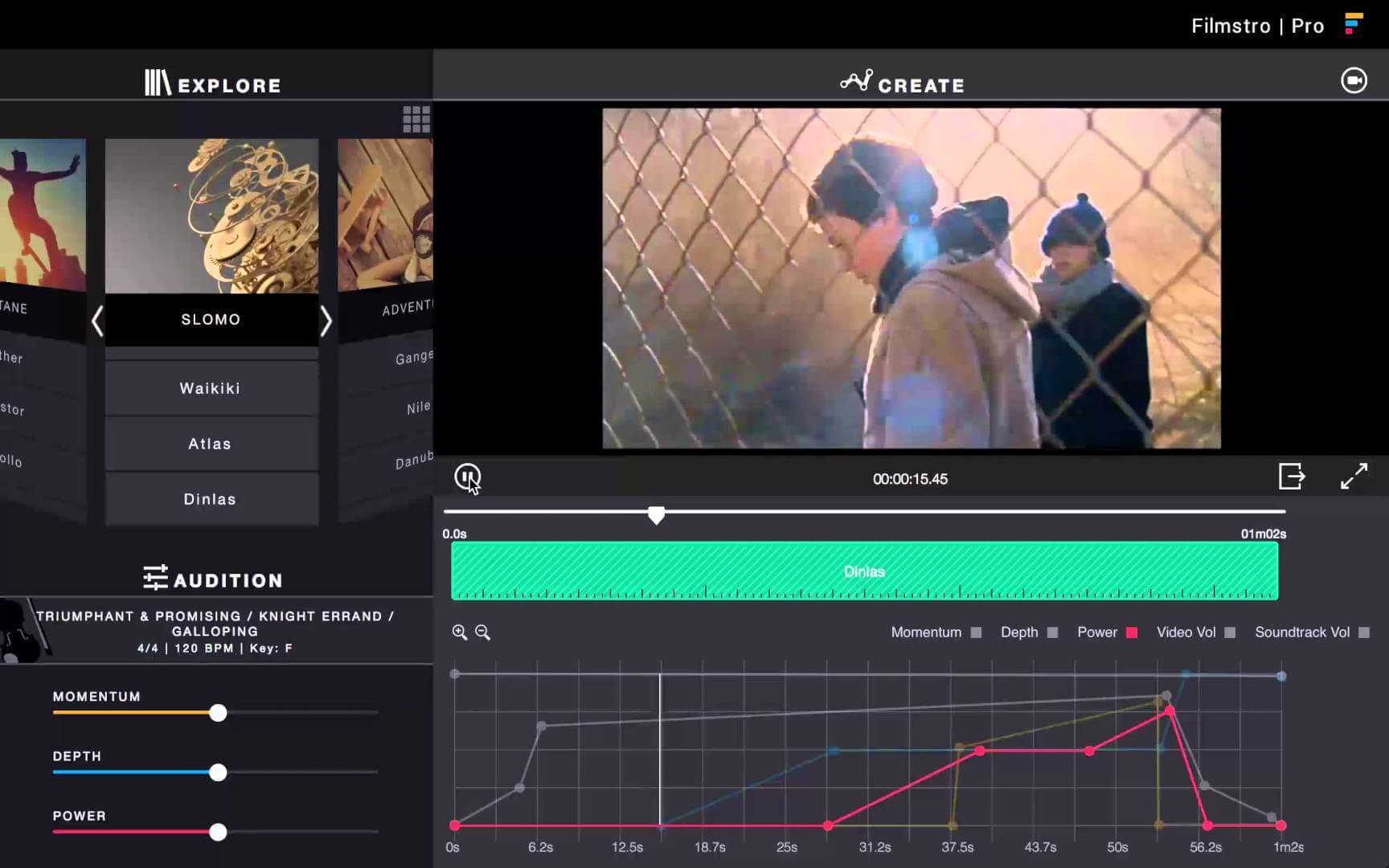 The gadget: DJI Osmo
DJI have been leading the way when it comes to drones in recent years, but one of their newest tools is a game-changer for creatives looking to create professional looking video on the go. The newest version of the Osmo Mobile is a compact handheld gimbal for smartphones. With a lightweight design, cinematic movement, and active tracking, this is the perfect tool for professionals on the move.
The subscription: Flix Premiere
The appetite for independent films is growing year on year, and Flix Premiere is looking to feed this growing demand for originally storytelling with its video-on-demand platform. With new, exclusive, releases each week, it's an online cinema that helps overlooked independent films find their audiences. The platform offers exclusive access to curated theatrical releases, and award winning independent productions making it perfect for movie goers tired of studio blockbusters.