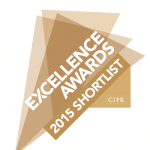 We are delighted to announce The PHA Group have been shortlisted for the CIPR Excellence Awards on the back of our ground-breaking sports PR campaign for HUGO BOSS and around the world yachtsman Alex Thomson.
To see why the Mast Walk campaign was shortlisted you can watch the campaign video below:
The Excellence Awards are the public relations industry's longest running and most rigorous awards scheme and is now in it's 31st year of rewarding the best practice in public relations, acknowledging personal and team achievement at the highest professional level across the UK.
Of the 600 entries for this years competition around 120 PR agencies, campaigns and teams were shortlisted including just five others in The PHA Group's category – Arts, Culture and Sports Campaign of the Year.
The PHA Group will be up against other notable entrants including the Invictus Games and The British Library. The Co-Chair of the CIPR Excellence Awards Judges Paul Mylrea said:
"Everyone who has made this year's shortlist should feel extremely proud of getting this far. The standard of entries continues to improve year on year, demonstrating an increasingly vibrant public relations profession."
The next stage of the award process is a panel interview with the team behind the mast walk campaign. Wish us luck!