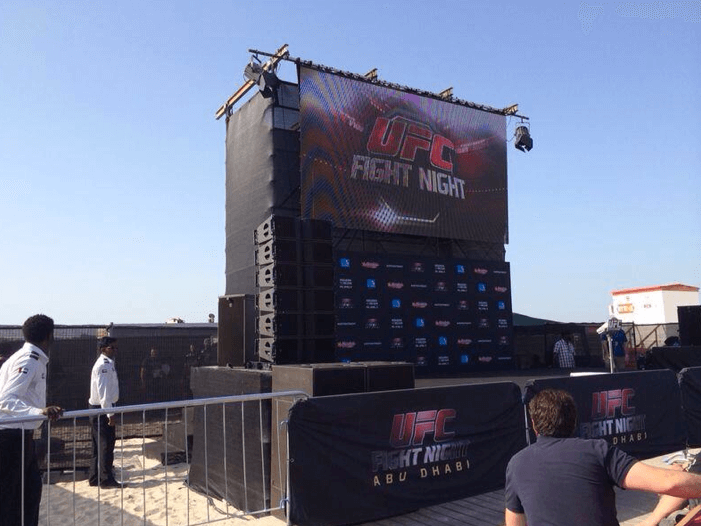 This week saw the Ultimate Fighting Championship (UFC) return to Abu Dhabi for the first time since 2010. On Sunday, The UFC team gathered from all corners of the earth and headed to the Middle East as the world's premier mixed martial arts organisation put on a show in the desert.
This event is unique for many reasons, it's the only venue in the world where the fights take place in an open-air arena, and where the arena itself is completely constructed from scratch for the UFC and torn down again the next day. Somewhat extravagant some might say but again a unique element of shows in this region.
The week kicked off as usual with a day of media, this time for the guest fighters in Dubai. It was key for the team over here to target both the media in Dubai and Abu Dhabi and it seems they would be reluctant to travel to either city. The team got some great hits throughout the week with print such as The National, TV such as Dubai One and various online outlets.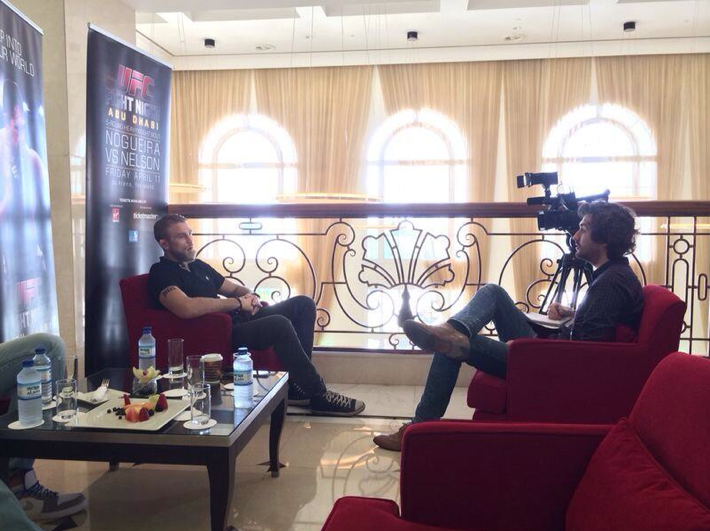 Much of this week has involved changes to the schedules which I'm learning is part of the culture in the Middle East, everything is done last minute which can be frustrating for us at PHA and the fighters, giving me a new challenge to face and forcing us to become flexible and as adaptable as possible. Thankfully we are working with some very good-natured athletes who have made everything very easy for us.
The open workout and weigh in both took place at the Corniche which is a promenade alongside the beach. It sounds idyllic but working in the heat isn't that ideal, especially with fighters who are cutting weight. We learnt from the weigh-in that the Abu Dhabi public are reluctant to come out to events within working hours, as were their media. As a result, we had to flip the running order for the weigh-ins to ensure we gathered a bigger crowd. This worked and we had a great crowd for the weigh-in, including some perplexed sunbathers who just came over to see what was going on!
On the day of the event today, the team are in high spirits (despite running around in 35-degree heat trying to sort media seating) and I'm looking forward to my first outdoors event. Stay tuned for the results!