Following our announcement yesterday that The PHA Group have been shortlisted for Public Relations Campaign of the year, we are also delighted to report we've also been nominated for the B2B Marketing 'Best Use of Social Media' Award for the work we have done with Powwownow, the UK's leading conferencing and collaboration provider.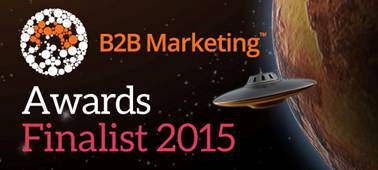 We have been working with Powwownow for the past two years, helping to promote their many work-enhancing services and positioning them as the leading enablers of flexible working both in the UK and globally.
We wanted to create a fun and engaging campaign that would reach their target audience of start up's and small businesses who may not have heard of Powwownow before but are potential new customers for the business.
It was important that the brand's ethos came across clearly – Powwownow are 'enablers', helping office workers all over the world to get things done as efficiently and easily as possible.
Since another of the company's aims was to grow their presence on social media, we curated and implemented a Twitter-based campaign using the hashtag #powwowHELPMEnow, where Powwownow promised to help solve any workplace woes British office workers were having so they could happily get on with their job and be as productive as possible, tying in with their key messaging.
Twitter users were encouraged to tweet any problems they were having at work or things that would make their working day better, throughout the month of June and July 2014, and Powwownow resolved as many of these issues as possible by choosing tweets at random.
By linking social with offline activity the business showcased its personality and was able to build emotional connections with prospects, while increasing conversations and engagement on their social channels.
The results were fantastic with an 11% direct spike in traffic to the Powwownow website during the two months the campaign was running, as well as a 26% increase in conversions from the month prior to the campaign and a 250,657,330 increase in PR and social reach throughout the duration of the campaign.
The B2B Awards are run by B2B Marketing, the leading international information provider for business marketers and the B2B Awards are the largest and most prestigious B2B marketing awards in the world and one of the most sought-after accolades in the B2B industry.
Of the 562 entries for this year's competition, just six others were shortlisted in both of The PHA Group's categories and the winners will be announced at the gala dinner finale at the HAC on 19 November.
Our fingers are crossed until then…