One in two companies never make it beyond their fifth birthday. Of those that do survive, seven out of ten never scale up beyond a turnover of £250,000.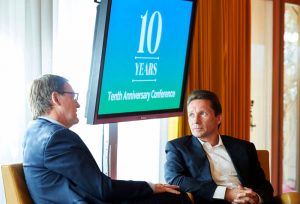 So, as we celebrate our tenth anniversary and close in on a turnover of £5m, I hope we'll be forgiven a feeling of quiet satisfaction. From our humble beginnings as a one-man band, operating from a home office in Gerrards Cross, to becoming one of the UK's leading independent PR agencies, with 60 staff and more than 80 clients, we've come a long way.
But the lessons we've learnt during our first ten years are ones that apply to any business in any sector and that's why I'd like to share them. Reflecting on our rapid and sustained growth over the last decade, there have been three essential ingredients.
The first, and most important, has been the contribution of our staff. Winning the Media Employer of the Year award this year was one of our proudest achievements because we've always placed great emphasis on career development and giving our staff the opportunities to grow within the company, rather than making them feel they had to look elsewhere to seek advancement.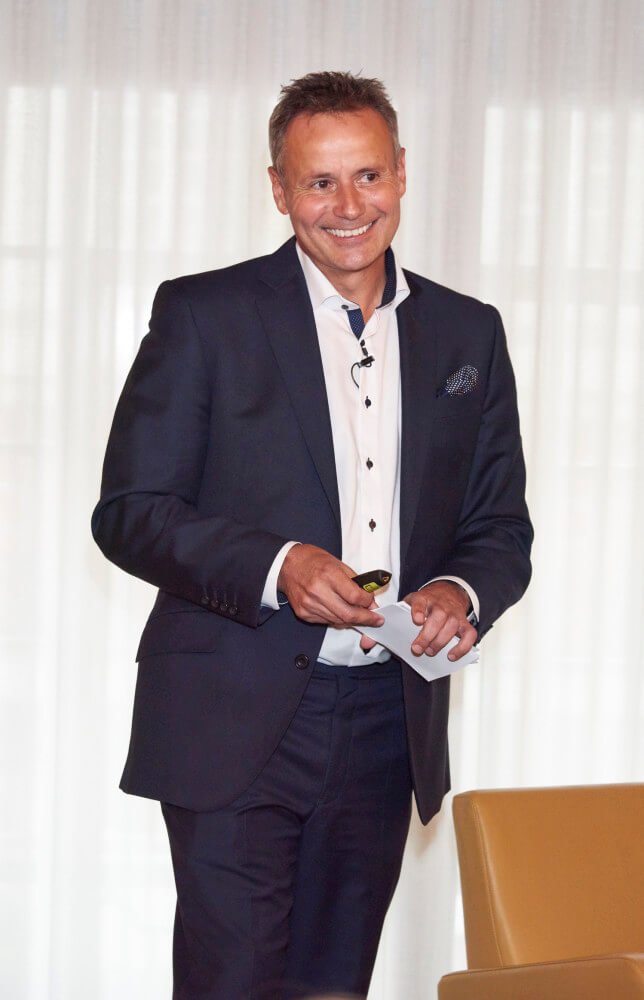 Watching young junior account executives become senior account managers and, in some cases, account directors and members of the management team has been immensely satisfying. They have absorbed the company's culture and passed on those values to a new generation. We have equipped them with skills and empowered them to become leaders.
It's a cliché but we encourage all our staff to work hard and play hard. We reward their achievements at monthly award ceremonies, followed by drinks on the company. We pay birthday and holiday bonuses. We've even laid on free massages in the office. Perhaps that's why so many of them stay for so long.
The second factor has been our entrepreneurial spirit. We never say no to an idea. We have encouraged the creation of new departments as we've identified gaps in the market and new sectors to target. We've watched mini-teams spring up as staff pursue their own ideas, taking us in directions we might never have envisaged.
To be successful, entrepreneurs need to be innovators. Watching the media landscape change around us, we realised that we had to respond to those changes, offering integrated solutions to our client's challenges. We set up a creative strategy division, which gave us market-leading expertise across all platforms. Their knowledge has been shared throughout the company.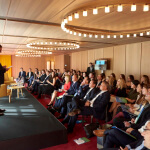 Yet, while innovating, we have never wavered from our belief that story-telling is at the heart of everything we do. Every client has a story to tell; they just need help articulating it. In future, the how and the where will change as new platforms continue to evolve, but the skill of identifying and relating a story will remain as important as ever.
The third factor has been an unrelenting focus on delivery. The title of our tenth anniversary conference was "Going the Extra Mile" because it sums up our approach to business. We don't want our clients to think of us as third-party suppliers; we want to be partners. In some cases, we are confidants too; some relationships blossom into long-standing friendships.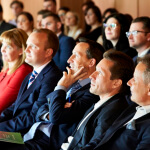 Sir David Brailsford, former performance director of British Cycling and general manager of the all-conquering Team Sky, popularised the idea of incremental improvements as the key to sporting success. But we like to think we were pioneers. The big bang approach is not always the best one; you don't always need to be reinventing the wheel. However, you do need to deliver to your customers to a very high standard day in, day out; week in, week out; month in, month out. And then you need to find ways of improving still further; our aim has always been to surprise on the upside.
Focusing on staff development, embedding an entrepreneurial DNA within the agency and delivering for our customers have been the foundations on which we have built our business. It has stood us in good stead for the last ten years and that won't change as we enter our second decade.
We are ambitious and have set ourselves the goal of doubling in size, becoming a £10m company. But we know we'll only achieve it if we stay true to our core values. So, at our tenth anniversary conference, we announced the launch of an Ideas Bank. We're encouraging our staff to come up with the new ideas that will help us find new areas of business – we'll not only reward those who come up with the best ideas, we'll also give them the backing to bring them to fruition.
Our staff are our most valuable asset and, by encouraging them to think, act and behave like entrepreneurs we'll ensure we continue to create, innovate and grow.