Learning to take a step back from modern day pressures can be difficult, especially as balancing busy social lives with work and hectic commutes sees us spending more time on the move and less time resting our minds.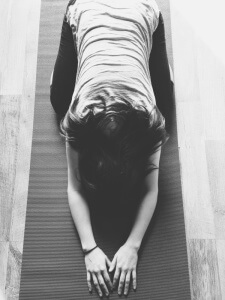 We can often become consumed by the busyness of life, focusing on what has happened in the past and what we expect to happen in the future which means very few of us are able to truly focus on the present moment.
Learning to focus on the present and training our minds to be more aware of our thoughts can be a very effective way to counter this.
We have all experienced the white-noise that creeps in when demands on our time start to increase and this can make it tricky to make wise and confident choices.
Constantly thinking about what we have to do next takes us away from the now, causing us to become detached from ourselves, the person we are speaking with, listening to, presenting for and pretty much every other activity that depends on our focus and engagement to achieve success.
These are some of the insights revealed to us by Hope Bastine, a mindfulness consultant who visited our London offices this week to deliver a seminar on the importance of mindfulness in the workplace.
As an introduction to the practice, the team were encouraged to take part in group discussions about how we could benefit from mindfulness and how we could practically implement it. Hope also kindly lead us on a couple of meditation exercises that can be practised throughout the day.
This demonstrated just how easily we could build the practice into our day and also gave us a taste of the immediate benefits to be felt.
The brain requires a 20-minute break every 4 hours to re-energise and continue to perform as efficiently as possible. Whilst Western Society and Culture doesn't naturally lend itself to this practice, there is a growing awareness amongst businesses who recognise the importance of employees taking time to themselves throughout the working day to engage in meditation and mindfulness activities.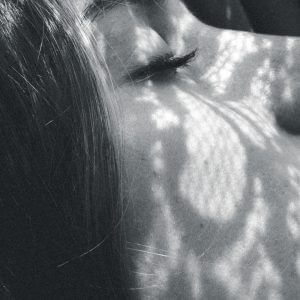 It might be that clearing the mind of unnecessary thoughts and distractions ahead of a client pitch allows us to really focus in on the messages we want to communicate and gives us the best possible chance at success…or at least we can leave the meeting knowing we gave it our all and were completely committed to the task at hand.
I think we can all agree that the importance of staff benefits, workforce well-being and really valuing employees has become deeply embedded in the culture of most reputable businesses.
Here at The PHA Group, we pride ourselves on providing as much support as we can for all members of the team. We realise that our staff are our biggest asset and we are always on the lookout for new ways to boost team morale, diversify working practices and enhance overall wellbeing. So after taking part in just a 1-hour session where we discussed the growing importance of mindfulness within modern life, we're eager to explore further the benefits of encouraging staff to re-focus their minds and gain perspective when the pressures of life start to creep in.
For an employer, mindfulness is a relatively easy initiative to introduce. Meditation can be completed in any space and there are no set rules as to what time of the day and for how long you should meditate for. This is one of its most appealing aspects of any business: it is versatile, requires very few resources and encourages a real sense of community among staff. Larger companies such as Google have introduced meditation rooms, and several businesses across the world are embracing the notion that mindfulness is vital to staff wellbeing, productivity and overall business success.
So it seems that we may be entering a period of awakening, not just of our inner selves but also of employers to the benefits of allowing our staff to embrace, explore and apply the benefits of mindfulness.