Written by Liam Hackett • Published 5th July 2018 • 2 minute read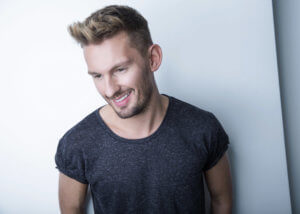 Pride season is upon us and now is a great time to reflect on why the celebrations are so important. The reason gay pride takes place in many cities across the world is for communities to unite to take a positive stand against homophobic attitudes within society.
In 1967, sexual acts between two men were decriminalised, so long as they were kept private. Just let that sink in for a second: 50 years ago, it was illegal to be gay – sounds ridiculous doesn't it? Following decriminalisation, there were still leaps and bounds to be made to tackle homophobia and discrimination of the LGBT community. At the time, just because it was legalised, did not mean that it was accepted.
The first Gay Pride parade in London was held in 1972 – with 2000 people in attendance. Since then, Pride celebrations have spread to cities across the world. Today, pride is an opportunity for LGBTQ+ people to come together, celebrate their identities and strive further forward towards a society free from prejudice.
LBGTQ+ rights have come a long way in more recent times, but let's not forget that there are others who are still having to suppress their sexualities and gender identities because society does not accept them. Members of the LGBT+ community have endured decades of discrimination and abuse from every corner of society and still do today. Same sex relationships are still illegal in 74 countries across the world. 13 of those countries enforce the death penalty for the 'crime' of homosexuality. It is mind-boggling that in today's society, a person can be killed for loving somebody.
We need LGBT+ communities and their allies to stand shoulder to shoulder in defiance of regressive behaviours and work together to encourage a shift in attitudes and change for the better. That's why at Ditch the Label we live by these values:
We want to enjoy life in a society where eventually there is no need or expectation to 'come out' unless you choose to do so because it is universally understood that sexuality can be fluid and is not defined by the gender of the person you love. A society free of judgement.
We want to live in a world where it is safe to walk down the road holding the hand of the person you love…to openly show affection…to flirt…without having to look over your shoulder or 'check' your behaviour to make sure it is safe.
We want to live in a world where a person is defined not by their gender or sexuality, but by what's inside their heads and their hearts.
We want a world where it is not only safe to be your true, authentic self, but embraced and celebrated.
We want to live in a world where equality prevails, and nobody is discriminated against because of who they fancy, the colour of their skin, where they were born, or what's in their pants!
We want to thrive in a society where love prevails, not hate.
So, this pride, make sure you take a moment to reflect on the meaning behind the revelry. We can't wait to see you there!