Written by
Phil Hall
• Published 20th December 2013 • 1 minute read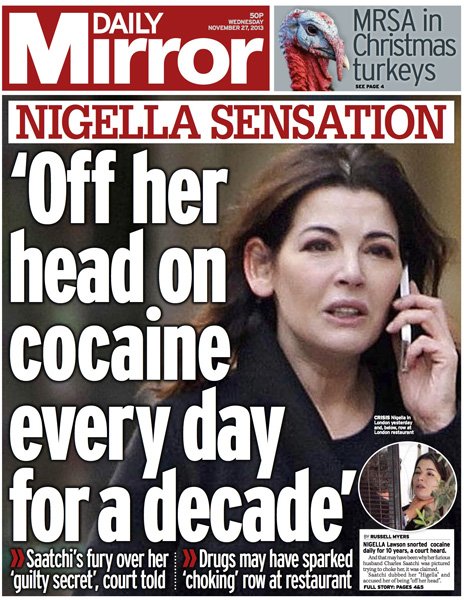 Just ask David Beckham or Gordon Ramsay.
Thus I believe Nigella Lawson will be given a second chance by the British public, despite the fact she has been tried in the court of public opinion during the trial of her domestic assistants.
The public in this country accept that people make mistakes, but once it hits the headlines they will not forgive a cover-up. It is my view that Nigella should do one interview and make it absolutely clear that the cocaine taking is in her past, it happened during a difficult time in her life and she has huge regrets.
Beyond her control is what else comes out. If a dealer, or lurid pictures or horrible personal accounts are on the news agenda this weekend, the situation could change.
But what about America reporters ask? I don't believe it will affect her chances of building a career on the other side of the Atlantic. Nigella has been portrayed as the victim in this whole ghastly episode and after all, she insisted the case go ahead knowing the sensational headlines it would make could damage her.
In many ways she has been courageous in facing her demons; she took control of the situation and |I would expect her to continue to do the same.
The powerful figure of Charles Saatchi, whilst being a rock in her early TV career was also a reason for her not to have to make decisions herself, or stand on her own two feet.
She has come through this court case a stronger, more independent woman and the public will applaud that in my view.
Team Nigella? A bit crass, but again it shows the power of the social network these days. When the public got behind her it gave editors the courage to support Nigella, drug taking and all.
She has suffered enough and so have her family.