'Just cos he writes about gayness and gay issues, doesn't mean he drives up the marmite motorway.'
'I just think that this story is much more poignantly romantic than fudge packing Jake.'
'A rhythm section that's tighter than your mother was when I took her virginity all those years ago.'
You could be forgiven for reading the above statements as the deranged blabbering of a sulky, and confused teenager. If only it were so. Instead, they represent the historic online comments of elected Labour MP Jared O'Mara.
O'Mara made headlines in the snap election when he displaced Nick Clegg from his seat of Sheffield Hallam. He was seen as a candidate who was very much carried along on the crest of the Momentum wave.
That was June, this is October, and O'Mara has been suspended from the party following a string of vile revelations broken by Guido Fawkes, a right-wing gossip blog infamous for exposing the worst digressions of Members of Parliament.
O'Mara's ire was not limited to homosexual people, or other people's mothers. 'Fat' people, women, Spaniards, Danes and teenage girls have all felt the sting of O'Mara's vitriol over the years. Angela Rayner, a member of the Shadow Cabinet, defended O'Mara by claiming that these comments were made a long time ago, and that his opinions had evolved. This is a pretty weak defence, and weaker still given that we can simply check the dates of his comments in an online forum and ascertain that he was 21-years-old.
Now, I'm 23, and as vulgar and detestable as my colleagues might find me, I would argue that I know that referring to teenage girls as 'sexy little slags' is not the social norm, and I would also have known two years ago that it was unacceptable.
While it would be easy to sit here and pull apart O'Mara's views, and the sub-standard Labour vetting process that allowed him to contest a seat, the best lesson learned for figures of public prominence is the damage that the digital world can wreak on a reputation. O'Mara is 35-years-old now, and is perhaps one generation too late to have truly grown up with the internet.
But given the way he is now being torn to shreds in the media, this raises an interesting question over whether this is something we can expect to see more of, as more public figures who have grown up with online forums, Facebook and Twitter come into the spotlight.
This can at times be a source of amusement. The SNP's Mhairi Black was just 20 when elected (you may have seen her, in a blinding lack of self-awareness, lamenting 'career politicians' recently), and some of her old tweets from her teenage years were dug up after her selection. They were quite funny to the casual observer, and rather embarrassing for Black herself.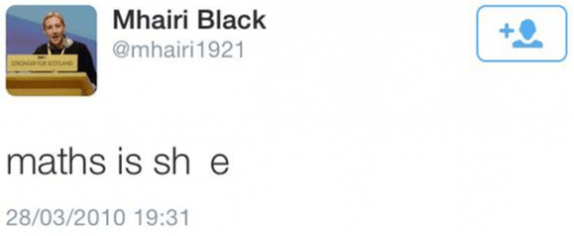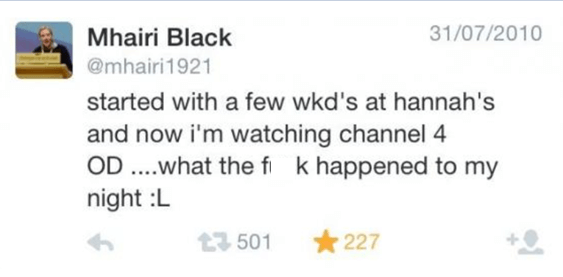 Andre Gray, the Premier League footballer, had a more sobering experience when explosive homophobic tweets from his past were pulled up. He faced FA disciplinary action as a result.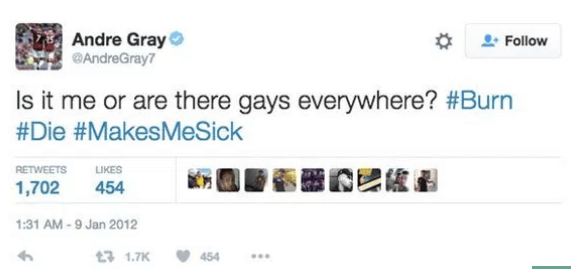 Trial by social media is not a new phenomenon, but as those who have grown up hand-in-glove with the internet move into positions as MPs and figures of public influence, there could be much more scandal yet to come.
Being cautious or vigilant in the here and now is clearly not enough. Do people remember all that they have done and said in the past? Should they continue to be made to atone for it? Is the best course of action to completely erase your digital footprint?
Online is forever, and as Jared O'Mara is finding out, there is no hiding place once all is revealed.
Just how many more skeletons are there in how many more closets? Halloween is on the way, so another fright may be just around the corner.