Last week's attacks in Paris were sickening, of that there is no doubt. The fallout, many innocent people are dead, world leaders are doing their best to be seen to support their French allies and millions of tweets are being sent bearing #JeSuisCharlie.
This isn't a blog looking at the wider repercussions of the attacks, that's something far too large to do here, or in any single blog – to look at the rising anti-Muslim agenda, scaremongering and media misreporting, but what can be assessed is the role social media plays in these instances.
Since last week's attacks, I'd be keen to bet that #JeSuisCharlie has trended consistently. A hashtag which aims to show solidarity towards the victims, defiance against terror and a pro-free speech outlook – big objectives for a mere 13 characters.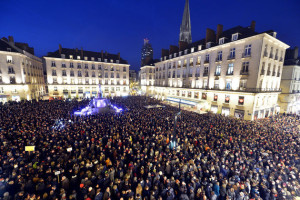 The main reason social media, particularly Twitter, is able to spread this feeling of support and defiance is that, simply put, it's quick and easy to do so – a great advantage. Yet this 'click and forget', 'like and leave' mentality is its own worst enemy. Take the previous example of #BringBackOurGirls, a hashtag supported by the likes of Michelle Obama to raise awareness around the Boko Haram kidnapping of 300 girls in Nigeria. Remember that? Outraged at the time? Perhaps you even shared the hashtag. But what then?
Social media, of which I like most people am a big fan, makes news quicker, more interactive, and affords people the opportunity to share their opinion. But when it's just as easy to back worldwide disgust at a terrorist incident as it is to show your enjoyment of a picture of a cat dressed as a lion, in many ways it cheapens the message.
The nature of social media, particularly Twitter, is transient and perhaps the wider question is can a campaign be sustained through this channel and if so, how?
Yes, being able to say X million people worldwide have backed #JeSuisCharlie is powerful in itself, it is a message that society won't be defeated, but surely a much more powerful measure of impact, of our resistance, is to ask people a month down the line who still really cares? This may sound blunt, but the news agenda moves quicker than ever before and most stories are forgotten.
The Paris attacks perhaps are (and should be) too large to fall into this category, but only time will tell.