Written by
Celia Jones
• Published 11th December 2018 • 3 minute read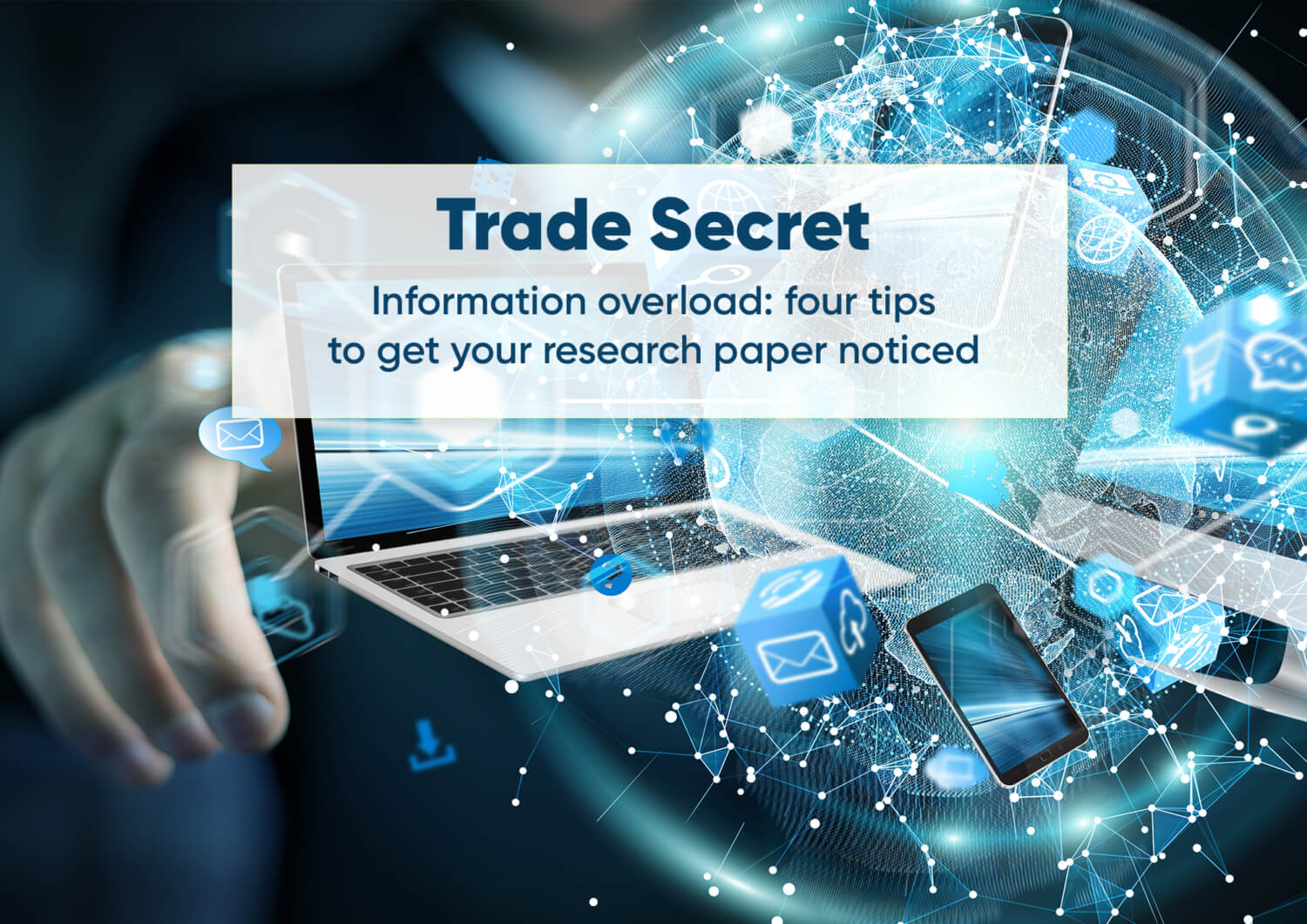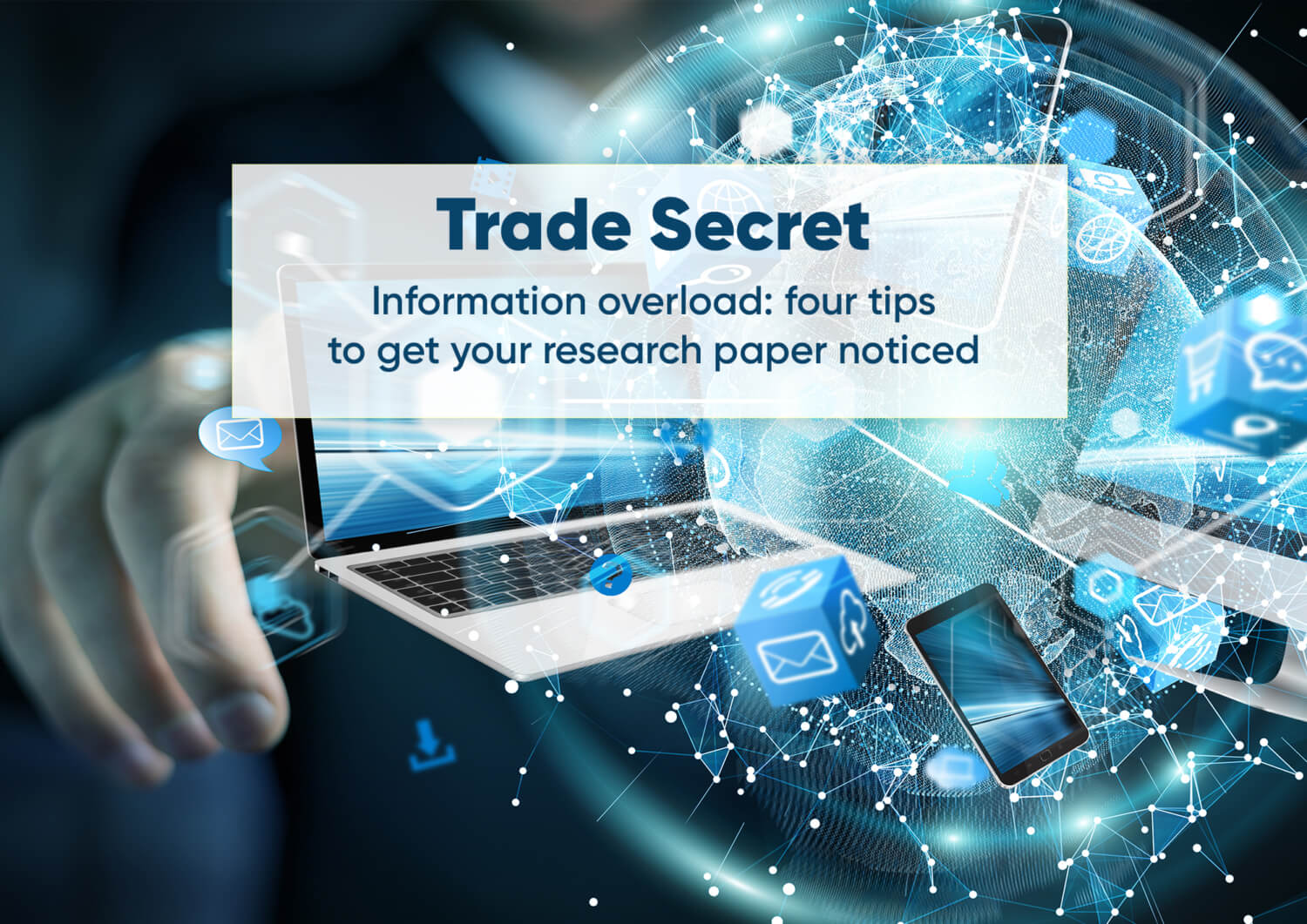 Trade associations commission research papers to provide vital in-depth analysis into relevant issues for members to learn from and benchmark against. If supported effectively by PR, insights are covered by the media with punchy headlines, key stats or hot-takes from commentators. Internally, they make great reading on sector issues and provide far more detail than a cursory Google of a topic.
But for every great research paper there are hundreds that don't engage association members or the public and sit there, waiting to be found in the depths of a trade body website. Too many leave readers switching off from information overload, or keep their best findings tucked inside dense paragraphs of text.
How do you successfully launch an industry research paper? Here is our essential guide for planning an effective report:
Start at the end
The best way to frame a research paper is to consider the launch – your potential audience and how you can and will reach them. The most effective papers are considered from a multi-channel perspective, including social media, content marketing, PR outreach, internal and member engagement. How would you like to engage each audience, and what would they find most interesting? Thinking about how your audience might consume the research will have a huge impact on the design, format, presentation, and contents.
It's important to consider all the promotional work at the beginning of the project. Too many organisations invest a huge amount of resource producing in-depth reports but rush to promote them at the end, when it's too late to change anything. And no one wants to hear the dreaded, "why didn't you …" after spending huge amounts of resource on a project. 
Tell a simple story
Each industry needs its own glossary for jargon and it's easy to forget that few people speak your sector language. Likewise, with reports, it's essential to put yourself in the position of the wider audience: will they understand what you're trying to say, or will it be too technical to be useful to the widest audience?
How would you interest your friends and relations in the report and what examples would they find useful? Can you test the top statistics out on someone who has no understanding of the sector? This is a good starting point for combatting information overload – identify the stories that have the widest appeal.
Think visually
Too many reports barely scratch the surface of the possibilities for presenting and optimising research in the digital media landscape. To pique someone's interest in a crowded online market, you need to think visually.
Take for example ABTA's report into travel trends for 2019: all material was accompanied by visual assets, from Instagram highlights to a video discussing the findings.
This ties in to our first point about keeping potential outputs in mind from the get-go. When you start planning the research paper, think about attractive graphics or ideas for striking video and photo content. Develop a mood-board on a simple PowerPoint slide and think about the most effective, striking way to convey your key statistics within the brand guidelines.
Investing in good visuals and on-brand design is essential at all stages, from creating the paper to maximising its presence online through visual snapshots, video snippets and quote cards.
Let the research speak for itself
A well-researched, designed and optimised paper does not need to be self-promotional. It's important to resist the temptation to be too self-referential when talking about the findings – corporate bragging can lead to an instant 'unfollow' on social or refusal to cover the research from a journalist.
A good agency will ensure all relevant audiences know who is behind the paper. What's more, a plan that distributed the report to the right people, across multiple marketing channels, will ensure your brand is positioned appropriately and impactfully. 
Research papers are excellent communication tools but are too often viewed only as long-form 'resources' and are rarely optimised to their full potential by trade associations. From the start of the research process, engage people who will be involved at all stage of the development and delivery. Otherwise you will, quite simply, be selling yourself short. Contact us today to find out how we can work with you and your business.