Many will have heard the news of the City banker taking a case to court after he was refused permission to take his children out of school for their grandmother's funeral in California and suffered a fine of £120. This, of course, sparked outrage, as more and more parents came forward with similar stories, however, the problem is not so simple, particularly for the Education Secretary, Michael Gove.
Around 20 percent of parents have been fined for taking their children out of school during term time and it's well known that parents may occasionally tell a white lie to excuse their children from school. So how does this reflect on Gove? Well, you could say that he is successfully enforcing what he preaches, but when such personal cases meet the public eye tensions run high.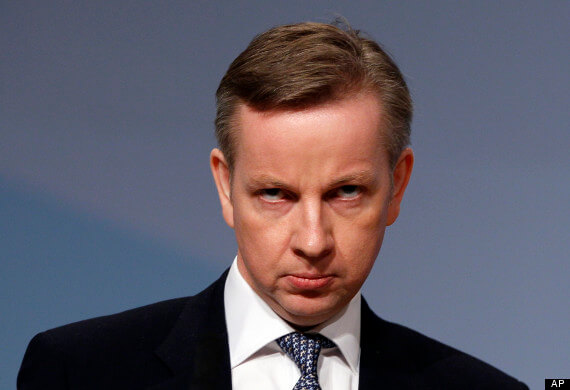 Gove is admittedly in a challenging situation; the ban on term-time absences is being applied universally with no regard for personal circumstances, as examining each situation individually would complicate matters for schools and for him. His roles, however, are to better education and improve the lives of children at school, so surely there should be more flexibility irrespective of the complication this may involve? Additionally, is it right to refuse parents the right to take their children out of school at their own discretion? A campaign group, chaired by MP John Hemming, has even been formed called 'Parents Want a Say', where words such as 'dictatorial' and 'bureaucratic' are in regular use.  In fact, there are few people who have anything positive to say with regard to Gove's decision, with most teachers admitting that there is very little disruption caused to the child's education.
This is, of course, the heart of the issue: will taking a child out of school be to the detriment of their education? Surely a universal rule cannot be applied to each and every situation, irrespective of personal or unforeseen circumstances? This leads me onto another, perhaps more common, motive for term time absences: holidays. There are of course certain trips that are more educational than others, say a charity project in India in contrast to a club med holiday in Spain, but if it engages the child in a new culture or language and broadens their horizons surely this is an invaluable opportunity?
Gove should perhaps instead be thinking about regulating the holiday companies from bumping up their prices to unaffordable levels during school holidays, as a more effective way of ensuring children remain at school during term. Combined, of course, with school discretion for unique circumstances.
Being at school, and being away from school, are both beneficial to children but they are not, and do not need to be, mutually exclusive. As he comes under fire, Gove needs to rethink his ban in regard to the impact it's having not only on his reputation, but also on an education system in desperate need of attention.