Competition in the tech world is now fiercer than ever before. From multinationals such as Apple and Microsoft to tech start-ups in Old Street, every business wants to be noticed. Unfortunately, more competition means that someone has to miss out, often smaller firms without the budget to launch extravagant publicity stunts or pay for an advertising campaign.
Below we have listed our top five Tech PR tips to help your tech start-up stand out from the crowd and be heard above the noise, without breaking the bank.
Write a regular blog

Never underestimate the power of a relevant, well-written article. First of all, it helps drive traffic to your website, keeps people coming back if they enjoyed the experience and can even turn into a business lead. Providing regular opinions on current topics gives your business authority in the sector and positions the writer as a 'thought leader'. As well as keeping your own blog flowing, it's a good idea to reach out to other influential key influencers in the tech sector, such as bloggers, and subscribe to their posts. You might even learn a thing or two yourself.
Put some effort into content marketing and social media

Engaging with your target audience through quality content is one of the most effective ways of standing out from the crowd. You can engage, entertain and educate your audiences and build trust through reliable content. Try to create content which is tailored to your brand to give your business an identity.
Creating fresh, shareable content is great for SEO and a prime example of this is video. Content marketing agency Axonn Media found that more than two-thirds of organisations use video content to engage their audiences, with seven in ten people saying their perception of a brand improved after watching its video content.
Ignoring the importance of social it is a big mistake for any business, especially a start-up. Social media platforms allow you to promote your great content and engage with audiences beyond your own website, with Twitter and Facebook the perfect platforms on which to give your business an online personality.
Network widely
To drive your start-up's growth. Events, speaking opportunities.
Business is all about contacts. Networking is one of most influential marketing tactics for your start-up. You are looking to build mutually beneficial relationships and ultimately, to contradict the old adage, it's not about who you know, but rather who knows you.
Every day we are on the receiving end of adverts, emails and sales pitches which combine to create a rather blurred message. The personal relationships that you can help to build through networking will enable your business to stand out and be heard above the noise.
Get to know journalists

If working with a PR agency is out of your budget, this doesn't mean you can't reach out to journalists yourself. Journalists are some of the world's key influencers in print, online and broadcast and introducing them to your brand will at the very least mean they'll bear you in mind for the future. Even if they don't write a story on your company's news immediately, sending out a press release is a good way of making them aware that you exist.
Journalists are in a position of power and as such are inundated with pitches every day from businesses and PRs fighting for their attention. The simplest way to do this is to tell a story that people will want to read about.
Define your Unique Selling Point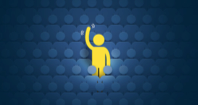 What does your business stand for? What is your vision for the business?
Work out what makes you stand out and stick to your core ethos in everything you do as a business.
By taking the steps outlined above you can focus your efforts on getting this message across to your target audiences and potential customers.
To get noticed you need to have a brand identity and this means having a shared philosophy by which the whole team does business.