Written by
Mimi Brown
• Published 10th January 2019 • 5 minute read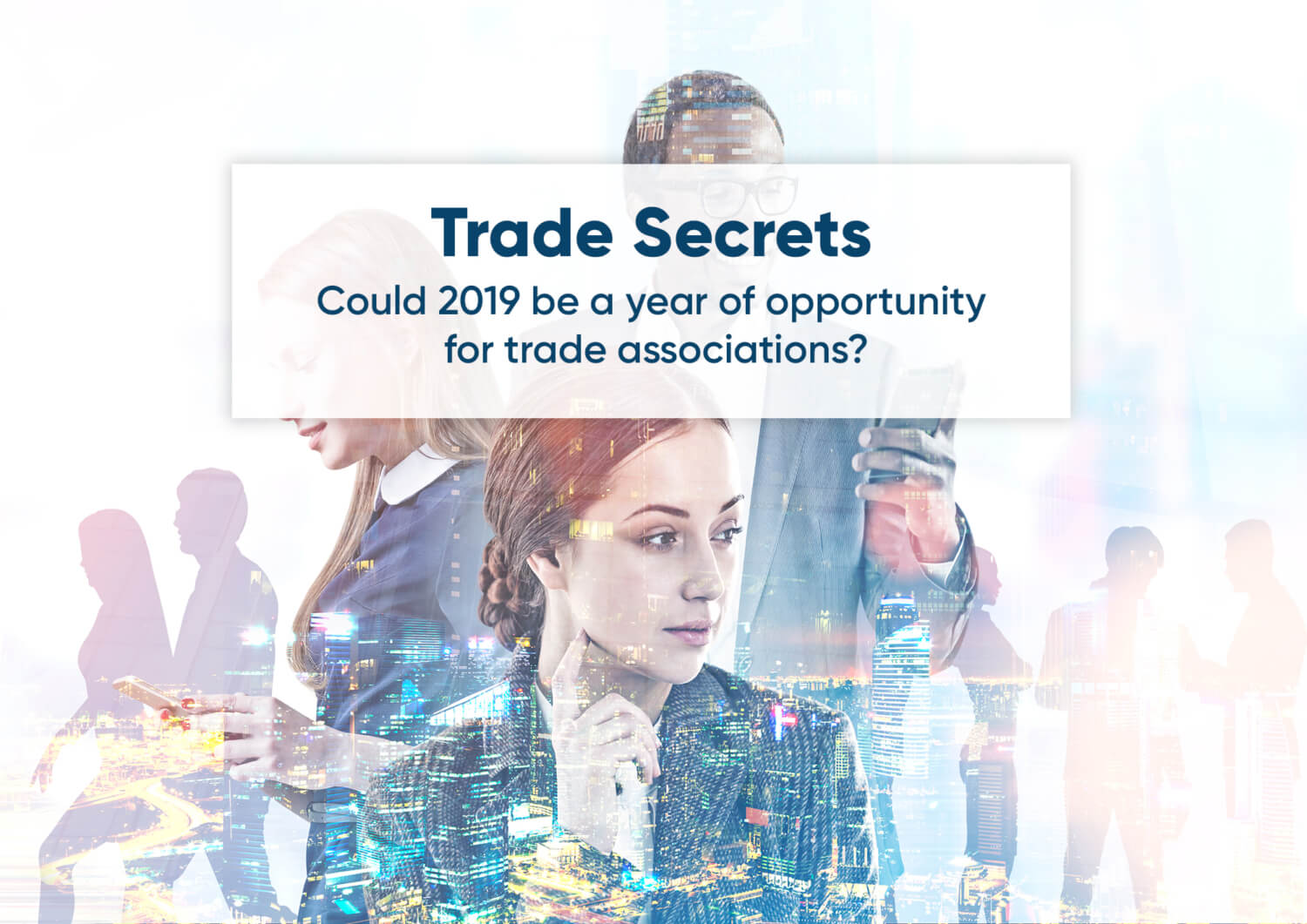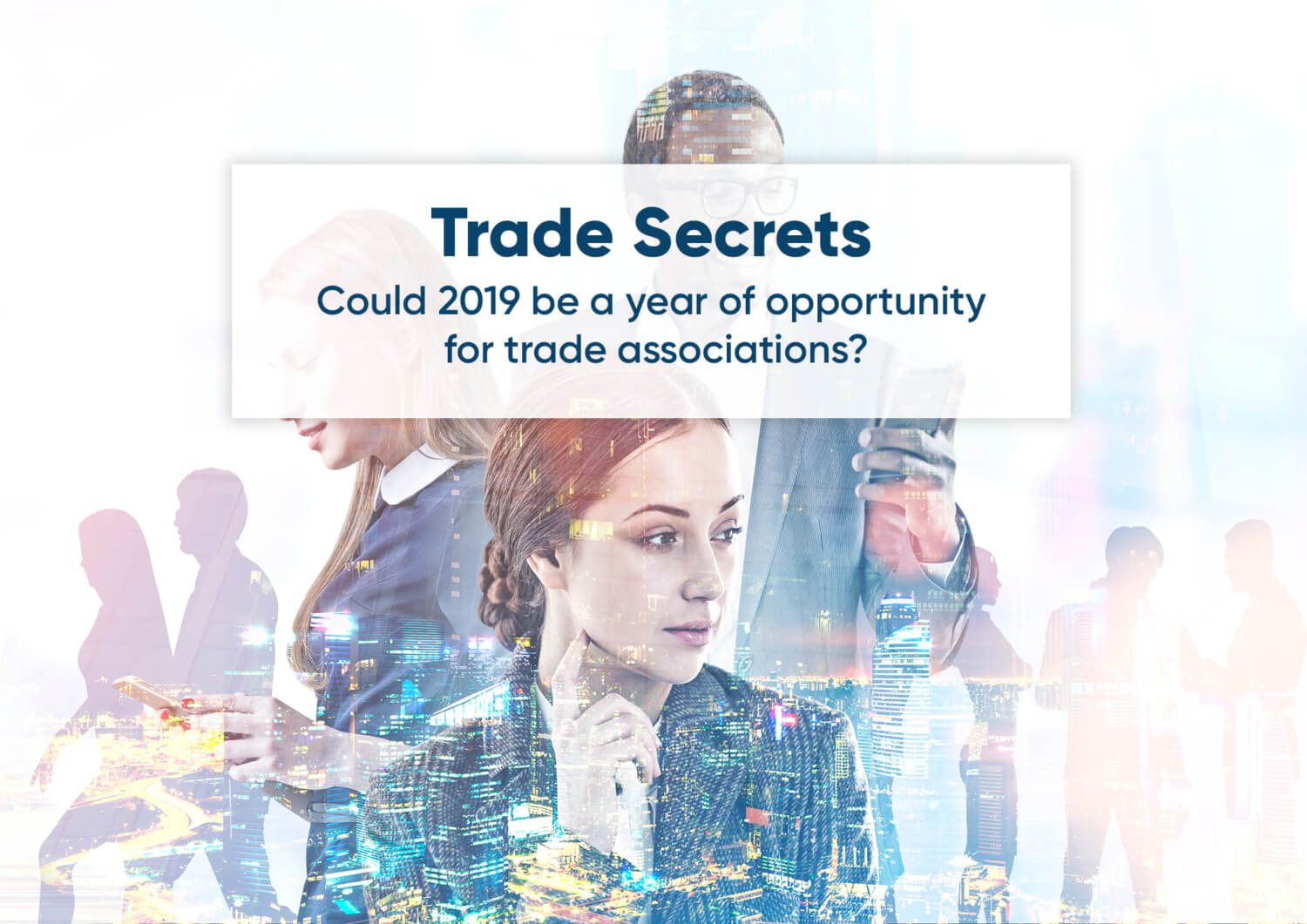 Looking back, it's clear that 2018 was the year of long-form mobile videos, breaking stories on social media and the continued popularity of podcasts, with 15.2 million Britons tuning into podcasts each month. It was also the year of huge political, industrial and media turbulence with Brexit on the horizon. In 2019's increasingly fragmented political and media landscape lies a huge opportunity for trade associations and professional bodies alike to re-assert their authority – and that doesn't mean trying to do everything with increasingly strained internal resources.
Bolstering relationships with media titles people trust
With the Brexit deadline looming many industries are facing the reality of a very uncertain commercial year. Deal or no deal, what happens on March 29 will affect millions of people's current roles, future careers and prosperity. Amidst the fog of fear, optimism and hunger for knowledge, there is an opportunity for Trade Associations and industry bodies to reassert their role among members as a pillar of best practice, advice, and as a force for representation on the wider political and business stage – where many smaller businesses wouldn't have a voice.
Last year the Advertising Association launched a Brexit-related campaign to ensure the advertising industry's positive voice was clear and understood as negotiations unfolded. The campaign united and reassured members and was bold enough to generate national media interest by highlighting the advertising industry's role at the heart of the UK economy.
With a growing scepticism surrounding social platforms, search results and politicians, associations that can get behind most of their members and harness the media platforms their members trust (be it traditional print, social channels or broadcast outlets) will win big. More than ever strong relationships with influential and trusted media will elevate associations' role as the voice of their industry, providing as much clarity, reassurance and lobbying as possible to meet member demand.
Tapping into the power of existing research
As well as re-enforcing their media relationships in uncertain times, trade associations should re-assess the power of the proprietary research and insight they already produce. Often research studies are produced and left to dwell in the recesses of a website. Re-packaging this research into formats that suit members' specific media consumption habits can be a way to rise above the 'noise' and position your findings in pride of place.
This can be achieved by creating engaging visual social posts that represent the data, sharing member viewpoints or illustrating the dominant view of the sector on the big issues of the day. It can also mean reviewing the data in the context of current national issues; has the state of play changed for the sector? Have members viewpoints changed dramatically on a newsworthy topic? How is the sector evolving in terms of skills or global demands? This proprietary data can be given a new lease of life by again working with trusted media to share it.
Associations should focus on really harnessing the content they have and using it to build trust and authority at a time when people are seeking informed viewpoints.
Becoming a 'voice of reason'
Associations are often in a fortuitous position when it comes to promoting the profiles of their senior leadership team. There will always be media appetite for commentators on key national and sector issues and associations that are able to spot the media demand in their sector early can ultimately capitalise upon the access they have tor industry figures. It's undoubtedly difficult to unite disparate member views, but if there is opportunity to neutrally report on the health of a specific industry or to share a majority view on legislative or economic stances then a strong figurehead is vital. Ensure your leadership team is media trained and prepared to be vocal – and introduce them to key media to establish that role as a sought-after commentator.
Consistency and clarity in messaging will position trade associations as a go-to source for insight in the media and this can help rally support within the sector as Brexit continues with its twists and turns. Harnessing senior figures' personal profile is also a way to counter scepticism around 'fake news' – organisations will benefit from being visible, personable and moving conversations forward with robust data.
Quality content in the right place
Quality content is essential; strong data, well-briefed spokespeople, engaging articles and accurate advice. Associations can and should create content for owned and earned media channels- but be wary of doing too much and losing sight of your audience.
This year people will continue to expand their media sources, but it's likely they will trust fewer of them as the privacy and fake news debate rages on. A global Ipsos study of over 19,000 people revealed that 60 per cent of people say they see deliberately fake reports in the media at least fairly regularly, and 48 per cent say they themselves have believed a story they've later found out is fake.
As a result, it's essential that organisations fully understand where their stakeholders are active in the media landscape, and which sources they trust. Once that groundwork is laid, invest in these core channels for maximum impact. It's impossible to lead an effective communications campaign without truly understanding your audience and targeting your approach. One organisation doing this effectively is the Chartered Banking Institute, which has invested in podcasts at the request of its 30,000 members – to extend the reach of its event and research throughout the year.
Trade Associations that understand the importance of sharing content in the right place (not every platform for the sake of it!) have an opportunity to truly influence the people who matter.
Harnessing the power of members
What sets Trade Associations apart is their ability to represent every day people and businesses that are driving the economy forward in uncertain times. This year, trade associations can tap into this wealth of first-hand experience and expertise to tell relatable stories in the media and online. Good case studies are compelling for the public to read and can be an invaluable resource for media.
In 2019, we will see even more changes impacting the media landscape. Trade associations must take note and ensure they are clear, considered and maximise budget opportunities to launch the most effective and impactful campaigns.
To find out about how our team can help your organisation overcome the hurdles in the communications landscape contact us today for a no-obligation call.