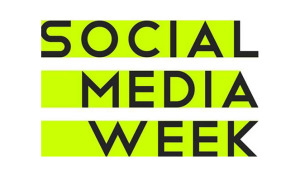 Last week our digital team took it in turns to attend various talks across London about the unpredictable world of social media.
All this has been in aid of Social Media Week, which is taking place in a number of cities around the world. Founded by strategy firm Crowdcentric, it offers a series of interconnected activities and conversations on emerging trends in social and mobile media across all major industries.
One of the talks I attended was 'The future of brand communications'. This involved discussion on the changes that are happening in how brands communicate with their audiences.
Social networking, or what they said should be dubbed 'social communicating' has led way to revolutionary ways of connecting with audiences. However, this also poses new threats to brand reputations. It enables those who do not support your brand/company to voice their opinions too.  Making it increasingly hard to control all that is being said.
This is in addition to employees who are present on social networks. And with many people not understanding the power of a single tweet, slip-ups are more common than not.
During the discussion that took place, there were a lot of interesting insights thrown about overcoming such challenges. One that interested me, in particular, was by Tom Messett, Global Editor In Chief of social media at Nokia. He suggested that brands should invest in their advocates. Advocates don't necessarily have to be those with hundreds of followers but individuals that are passionate about your brand already.
He argued that these are the people that spread positive news about your brand. Social media has given them the power to spread the word further, which can only be beneficial, surely?
Educating your employees on social media can overcome clumsy faux pas. Enabling one person in each team to be clued up on it means they'll be able to pass this on to others.
It seems that for every challenge social media poses for brand communications there is an equally logical answer.
What do you think?