Written by
Emma Vetriano
• Published 23rd September 2011 • 2 minute read
One exciting development accompanying the digital age is that more and more young people are given the opportunity to make their dreams become reality!
Youngsters indulge in the Internet, expressing themselves and their thoughts all over social media sites. This engages a mass of interested and interactive individuals.
If an enterprising youngster produces a popular concept online – wave after wave of hits will flood social media channels like the ocean, resulting in a successful product.
In this blog, I discuss two of my favourite British teen Hitters. You will see how the power of online social media has enabled part times hobbies (beginning in teenage bedrooms) to become established (adult) professions …
Young Entrepreneur Number 1: Jamal Edwards.
As you may have seen in the recent Google Chrome advert, Jamal Edwards runs a digital music channel called SBTV.  In doing so, he has just clocked up 100,000 subscribers and is now involved in media campaigns across the world – including the Google Chrome ad.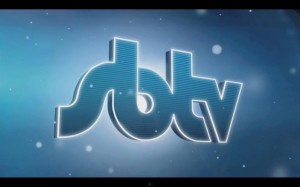 But let's start from the beginning.
Jamal Edwards is a 16-year-old boy and into the grime music scene.  Edwards is given a camera for Christmas and begins to upload live (unknown) urban artists on to the Internet. This channel he calls SBTV.
BOOM.
It wasn't long before hundreds and thousands tuned in to watch the latest urban acts and SBTV went viral. Edwards now runs, arguably, the biggest youth media network in the UK associated with pushing the careers of big British acts such as Ed Sheeran, Devlin and countless others to new levels.
Jamal Edwards aims high and the Internet has helped him reach these heights. He is now considered one of the UK's most innovative entrepreneurs.
Young Entrepreneur Number 2: Adam Hildreth.

Adam Hildreth successfully ran Dubit Limited, a popular UK social networking site for teens. He has recently been awarded regional winner of the 'Ernst and Young Entrepreneur of the Year Award' and is currently valued at around 24million pounds in The Sunday Times UK Rich list, 2011.
But let's start from the beginning.
At 14 years old Hildreth spent much of his time on the internet in his bedroom: where it all began.
Hildreth started the social-networking site, Dubit Limited, in 1999 at the age of 14. This site gradually picked up more and more visitors and two years later he left school to run the company full time.
After four years under his control, Dubit Ltd became the most visited teen website in the U.K. This lead to 19 year old Hildreth ranking in at 12th in 'The UK's Top 20 Richest Teens List', worth an estimated £2m.
Hildreth has since gone on to specialise in internet child protection with his new company 'Crisp'.  He is an astonishing example of how to achieve new age Internet success at a young age.
If nothing else these unlikely young men demonstrate the power of social media informing today's working society.