'Remember to wear bright boots' – often the final, seemingly-trivial piece of advice given to young footballers before heading to potentially life-changing club trials.
Why? Amongst the throngs of budding fresh talent, it can be difficult for a player, sometimes regardless of ability, to stand out and get noticed. Wearing fluorescent footwear, therefore, can sometimes prove the difference between being remembered by a watching scout, and being dismissed alongside the crowds of similarly-gifted youngsters.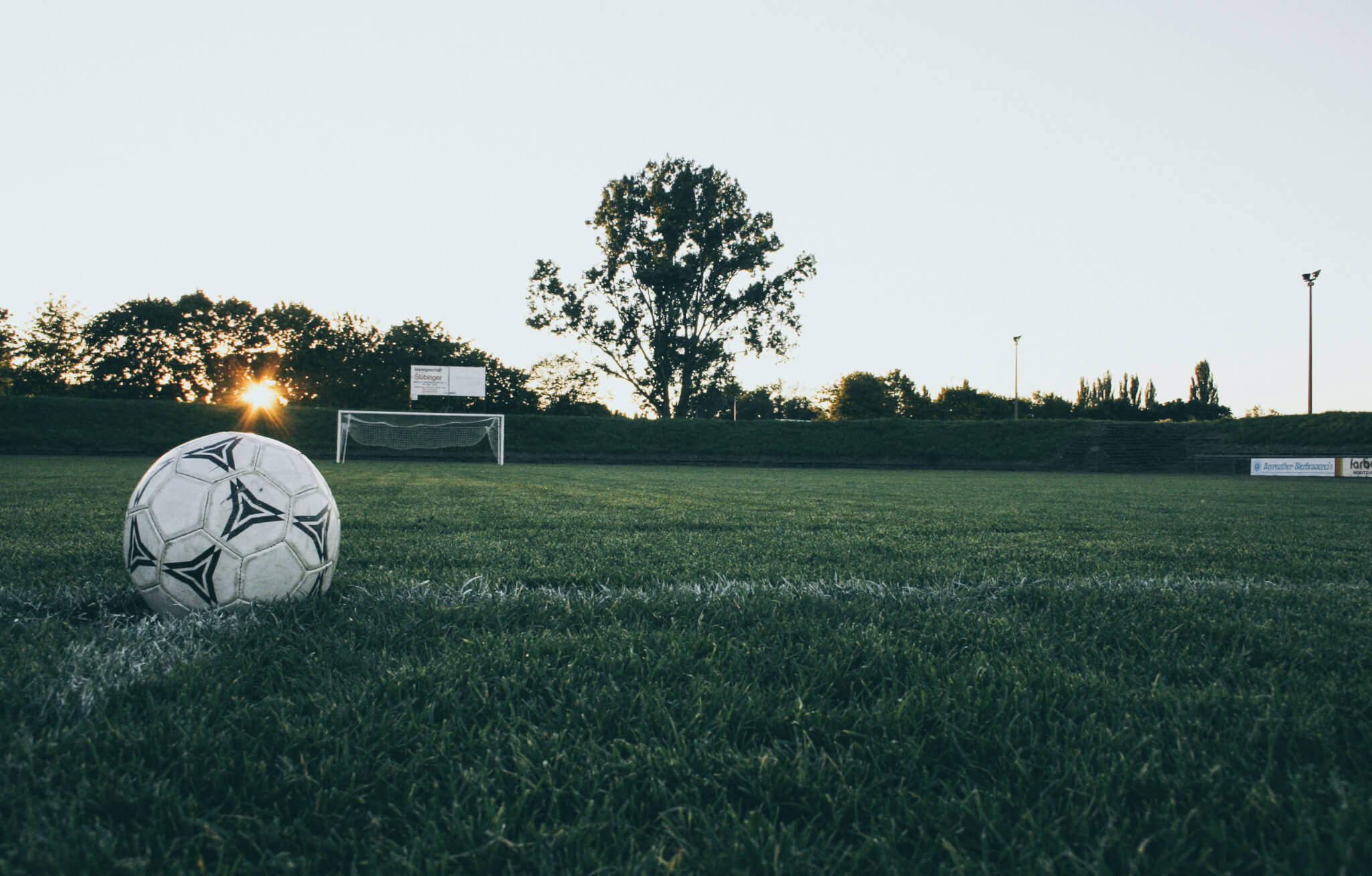 While vibrancy of boots transcends youth football into the adult game, the extent to which such individualism is also rewarded in professional sport is more arguable.
Elite sportspeople, sometimes understandably, are often accused of lacking personality. Any trace of individuality, humour or rebellion can be media-trained out of them in the interest of club or brand protection. While this can leave spectators frequently listening to the same drab interview answers again and again, it also offers an opportunity for the savvier sportspeople to stand out from the crowd.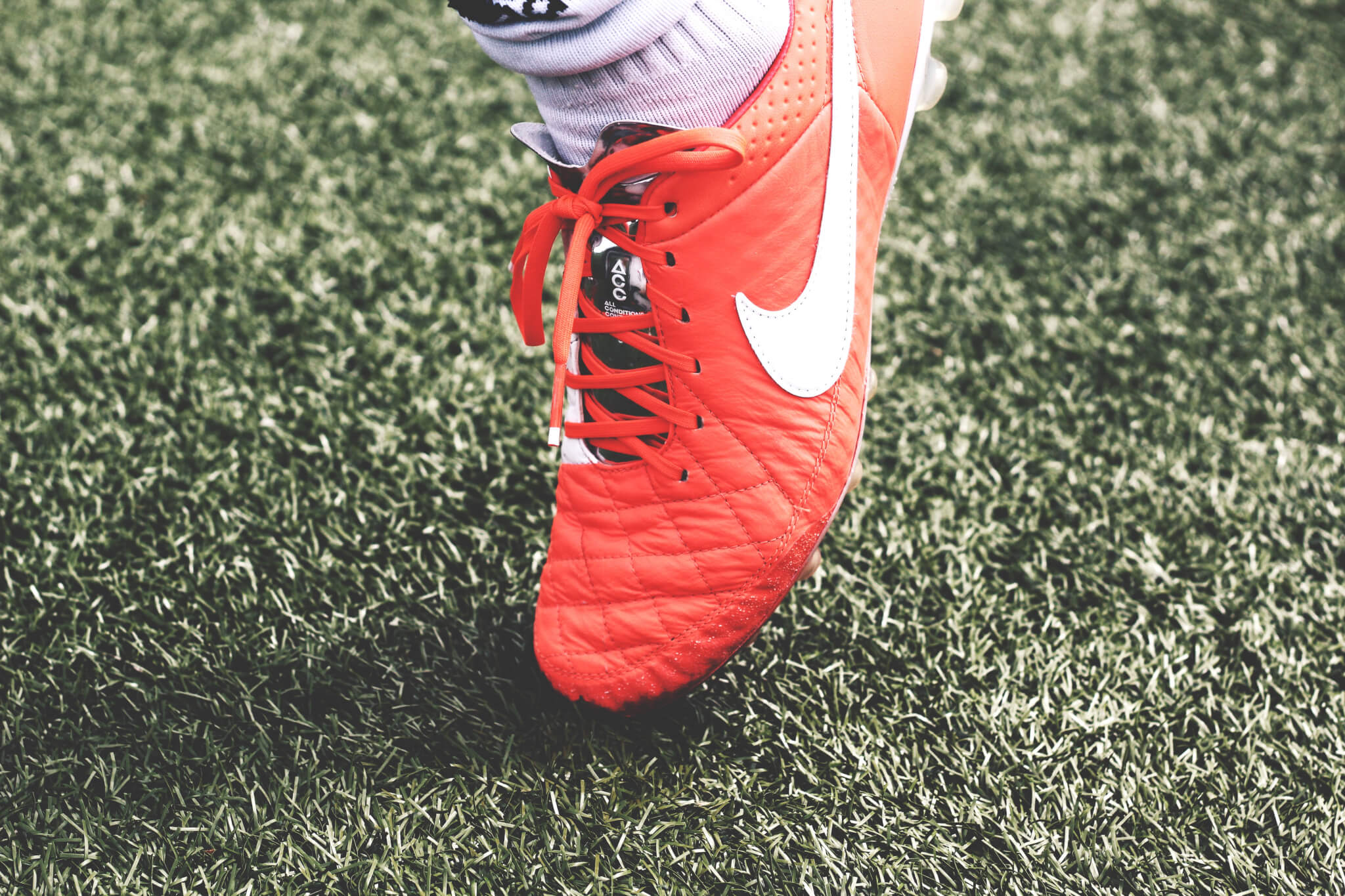 How athletes conduct themselves in the media is the defining factor when it comes to shaping their reputations. Now more than ever, the media portrayal of a sportsperson can eclipse talent to shape the public's perception. On the one hand, there are those who tow the party line their whole career – the consummate professional who is a safe bet, but offers little appeal in a commercial sense to advertisers and marketers.
On the other hand, extroverts with bravado and a clear and recognisable brand have far more potential to achieve commercial success, but by their very nature they tend to flirt with the dangers that accompany increased media scrutiny.
Perhaps the best cautionary tale is that of Tyson Fury. Fury's professional achievements are impressive: ex-world heavyweight champion and still undefeated as a professional fighter. But the repeated public misdemeanours and blunders of the self-styled 'Gypsy King' are a clear warning that sporting prowess alone is no longer enough.
Fury's propensity to cross homophobic, sexist and racist lines have seen him, predictably, cast as public enemy number one. This, allied to a complete aversion to any kind of coherent Public Relations strategy have made him a sitting duck. He says the wrong things, does the wrong things and then has insufficient training or media expertise in his camp to help him find the best response.
Hahahaha u think you will get rid of the GYPSYKING that easy!!! I'm here to stay. #TheGreatest just shows u what the Medea are like. Tut tut

— DON TYSON FURY (@Tyson_Fury) October 3, 2016
#TipForTyson if you're going to take on the media, at least get someone to spell check your tweets first
This is in stark contrast to the well-oiled machinery in place for some of the world's biggest footballing stars, even those who are more reserved off the pitch. Growing up in the spotlight has left many footballers guarded, quiet and wary of the media – meaning the challenge is to create a personality for them and promote it, rather than to suppress and mould the more impulsive outbursts that come with managing Fury and others of a similar ilk.
Arsenal's Mesut Özil is a fantastic example of one way to do this, and his social media presence and strategy is among the best out there. His twitter and Instagram posts are light-hearted and often tongue-in-cheek, while his media team do a great job of promoting all of his charity work. What this has created, almost exclusively through social media savviness, is a perception that Özil is a conscientious footballer with a cheeky sense of humour.
This guy knows how to celebrate a goal 😜😂⚽ #Bros #Friends #YaGunnersYa @MustafiOfficial @Arsenal pic.twitter.com/47a8ybe1sH

— Mesut Özil (@MesutOzil1088) October 14, 2016
This demonstrates how social media is integral to a sportsperson's brand. To take a footballer who rarely speaks off the pitch, is understated on it and build a social following of 13 million fans requires a well thought-out strategy and also shows the value of being pro-active with the media.
Welcome back to the @premierleague @paulpogba – looking forward to facing you again my friend 😉 🚕 ☠ #EPL pic.twitter.com/Rt0bFcgnFO

— Mikel John Obi (@mikel_john_obi) August 12, 2016
Chelsea's Mikel John Obi gained widespread acclaim and thousands of followers for this topical tweet teasing the most expensive footballer in the world – Paul Pogba
Those who are pro-active reap the words more often than not. Take charity work – this is a great thing to do if a player is passionate about it, but without the media there to report and convey it to the public it is of no benefit to that individual's reputation. But with the story in the right places and visible to the wider public, the player adds a further asset to their brand.
Those at the top of their sports around the world know this now. Having ability is not enough on its own, neither is having a big mouth. With the money changing hands in sport, there are eye-watering commercial opportunities for influential players across footballing, boxing and many other sports.
Play the joker too much, and nobody takes you seriously. Stay too straight-laced, and people will think you're boring. Say nothing at all and you can seem disinterested and aloof.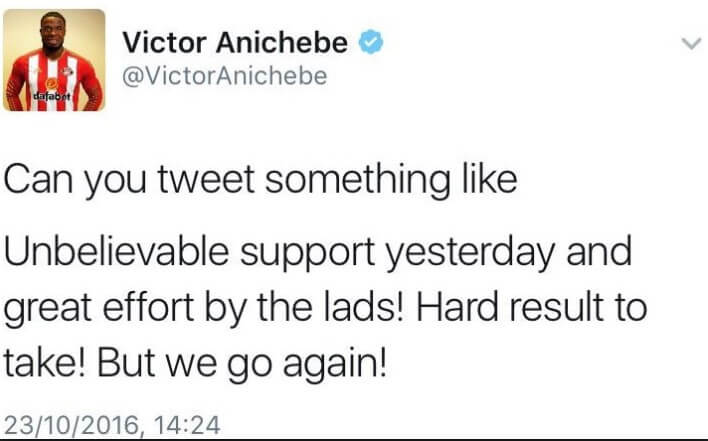 Sunderland striker Victor Anichebe's PR attempts haven't quite gone exactly to plan…
The challenge for sportspeople is to find their own voice, find the best way to engage with their fans and create a personality that ensures they stand out from the rest of the crowd. For those who get it right, the potential rewards are lucrative.