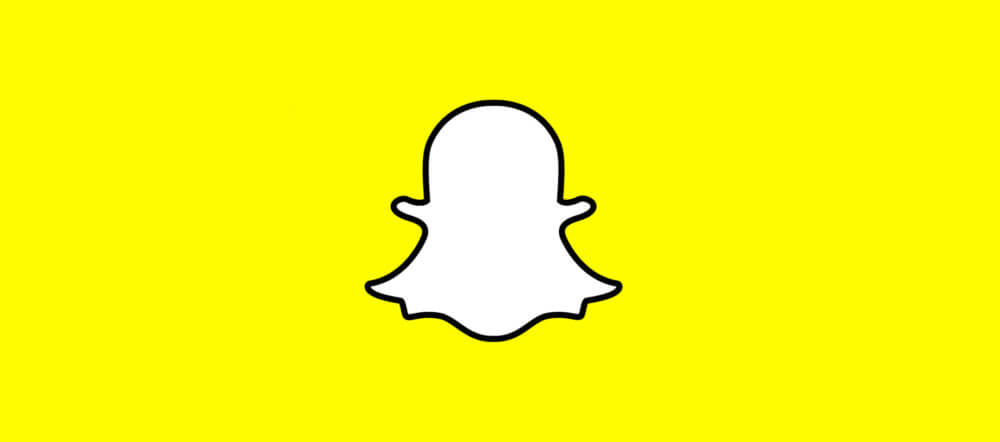 Amongst established giants like Facebook, Twitter, Instagram and Google+, it's been all too easy for brands to dismiss Snapchat as little more than a niche photo-messaging app for millenials. Founded in 2011 by 3 Stanford University students, the original function of the app was to enable users to send pictures that would disappear after several seconds. But with Snapchat now overtaking Twitter in terms of daily users, the tides are changing. After Snapchat revealed in May that over 10 million Brits use the app on a daily basis, it is time to take a look the risks and benefits for brands that choose to get creative in their use of the platform.
Thanks to huge leaps in the development of digital communication over the last decade, we have entered the age of the information overload. There is very little info that is not readily available in seconds as long as you have battery life and a decent signal. News is shared within seconds of it breaking across social media, and the public appetite for instantaneous communication remains as ferocious as ever. With this in mind, it is no surprise that news outlets across the world are maximising on the potential of sharing content instantly through the app's 10 second video format. Ethan Klapper, Global Social Media Editor at The Huffington Post told Neiman Lab that the organisation are keen to "use Snapchat to make the news more digestible and accessible for millennials who might not regularly read long-form journalism".
The instantaneous nature of the platform can also work in favour of brands who are able to share stories as they unfold. In 2015, the NFL announced that it was joining forces with Snapchat in order to share live game updates and fan highlights with viewers across the world via the app's Discover function. A similar collaboration between Wimbledon and Snapchat allows spectators to submit snaps documenting the sporting event from their viewpoint to the 'Wimbledon' story, a curated narrative of tennis scores, crowd reactions, and branded filters from sponsors Haagen Dazs and Stella Artois.
Though the limited editing capabilities for photo or video within the app could be a cause for concern for some brands, it's important to remember that, at its essence, Snapchat is more about instant, targeted communication than it is about polish and finesse. By offering content that is exclusively available on the platform, brands can both generate audience feedback and drive follower numbers. In October 2015, ahead of London Fashion Week, luxury fashion giant Burberry gave Snapchat followers a preview of their SS16 collection before it hit the runway, and companies from ASOS to Dominos have used their presence on the platform to offer exclusive discounts to customers who engage with their content.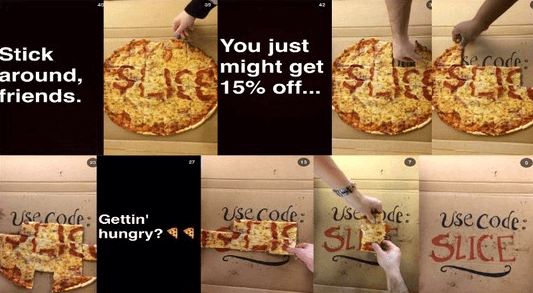 Original features such as the app's drawing function have allowed a growing number of influencers to make a name for themselves on the platform, and several companies have been quick to collaborate with them in order to promote their business to a young and engaged audience. To launch their account on the platform, Walt Disney World Florida brought self-made 'Snapchat artist' Michael Platco onboard to create a story where viewers could interact with Platco in his adventure through the park. The move was greeted with joy and appreciation from fans across the globe, proving that, when used creatively, Snapchat truly can be a valuable asset in connecting with the consumer.
Branded geofilters – overlaid on photo or video by the user and only available in specific locations – are another way in which companies can use Snapchat to, quite literally, place themselves in front of the consumer. The risks here arise from the fact that once the filter is in the hands of the public, there is no control over the content that is created in the brand's name.
Despite its risks and pitfalls, it's clear that Snapchat is leading the field as the social media marketing industry shifts towards a greater focus on interactivity, exclusivity and user-generated content. How the app will adapt in future to accommodate the interest of brands whilst retaining the attention of its users remains to be discovered.