Written by
Emma Vetriano
• Published 8th March 2013 • 1 minute read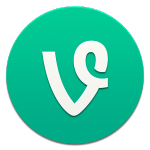 Another month, another new app. This latest one, however, may just be a sleeping giant. The Twitter-backed Vine allows users to record six-second long clips and upload them instantly to social media.  Think tweeting, but in video form. Released last month, Vine already has a thriving support base and plans are afoot to launch a version for Andriod.
The basis of Vine is very simple. You simply launch the app, press the 'create' button and record away; there is no play/pause button, nor an opportunity to edit or 'scrub' the clip. Once recorded, you upload to Twitter and wait for great fanfare.
Not only is Vine a fun app to share amongst friends, the potential for brands is huge. In short, it's another social media opportunity for marketers. The likes of Gap and Malibu have already shared their first Vine video, and the simple nature of the app means that creativity and quirkiness are key.
Social Video has never been an attractive feature for social media users. People prefer a simple tweet or a Facebook status to share their thoughts and whereabouts. Vine is threatening to change all that. Instead of tagging your location on Facebook, for example, a Vine user may rattle together a very brief clip detailing what they're up to.
From a brands point of view, Vine can be used to great effect. Behind the scenes, clips are a popular way of creating more intimacy and interacting with your audience. Although six seconds may be a brief time-limit, it's more than enough time to show off your product, and so it's up to brands to decide how best to present themselves.
Pretty soon, we may not be able to walk down the street without passing someone Vine-ing away, but the potential for exposure is great and so it's undoubtedly worth keeping an eye on.