Written by
Emma Vetriano
• Published 20th April 2012 • 1 minute read
Last week whilst bumbling through central London I spotted a very cute miniature billboard informing me of the launch of Lego land's latest hotel. At 12-inches tall, the billboard was tiny and difficult to spot, and this is exactly what intrigued me to find out more.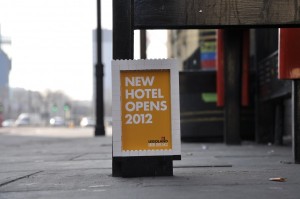 After some research I discovered that there are at least 17 of these boards that exist, scattered around London, each containing their own individual Lego land park message. The location of the billboards can be viewed on Google maps and if you're lucky enough to spot one then you're encouraged to share a photo via Twitter using the hashtag – #legolandminibreak.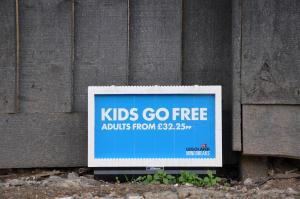 The brains behind the billboards are the ad agency DLKW Lowe, who are working alongside Legoland to drive awareness of the resort's latest hotel launch.
I think it's a fantastic idea, really fun and very original, one that will certainly be referred back to during future agency brainstorms. I'm particularly interested in seeing the end results of the campaign and will be keeping my eyes peeled for more Lego related stunts being launched in the near future.
In other Lego related news, Harry the hermit crab has become the first of his kind to own a shell made entirely of Lego bricks. Don't believe me, then check him out here.