Being the animal lovers that we are here on the digital team, we were relieved to hear that a recent Facebook campaign saved a Bulldog's life.
The American Bulldog dodged doggy heaven all thanks to a Facebook campaign, which saw thousands of dog lovers taking to the social networking site in a bid to save the pooch from his terrible fate.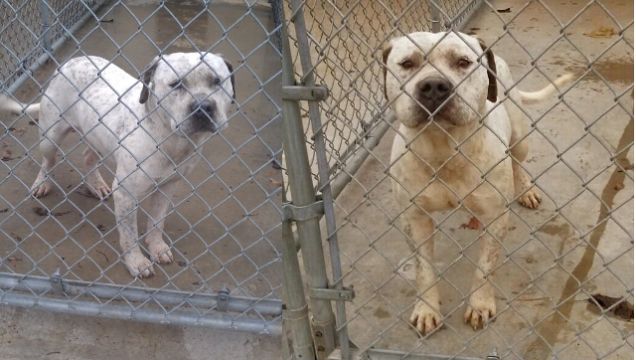 The dog, pictured above, was returned to the Tennessee shelter where it was purchased after its owner found it snuggling over another male dog, which led her to believe it was gay.
Facebook user Jackson TN Euthanasia posted about the dog last week:
"He hunched over another male dog so his owner threw him away because he refuses to have a 'gay' dog! Even if that weren't the most asinine (sic) thing I've ever heard, it's still discrimination! Don't let this gorgeous dog die because his owner is ignorant of dog behaviour!"
The post asked visitors to save the dog, who at the time was a day away from being put down, by sharing the picture. It worked – the photo was shared more than 4,300 times and racked up more than 1,300 comments.
The story has a very happy ending; several users offered to rescue the dog, and a woman has officially taken responsibility to adopt it.
The moral of this tale? Never underestimate the power of Facebook!
Thanks to Hanna Sörensson, flickr.com for cover image.