Love her or hate her, Taylor Swift is one of the biggest and most successful stars on the planet. Her fifth studio album, 1989, sold more copies in its opening week than any album in the previous 12 years, and made her the first and only act to have three albums sell more than one million copies in the opening week.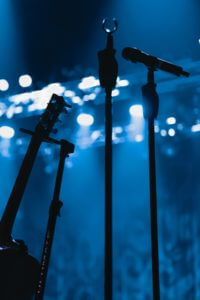 At last night's Billboard Music Awards Swift took home eight awards including the coveted Top Hot Artist award, proving it's hard to deny her talent.
Whilst not to everyone's taste, there are some 'personal PR' lessons we could all learn from the modern-day Princess of Pop.
Appreciate the people who help get you to where you are
Swift knows that she has a lot to owe to her loyal fans, so she does things like throw pyjama parties at her apartment and send out personalised gifts to fans. She sent one fan a cheque for $1989 to contribute towards said fan's student loan.
By acknowledging the people who are your biggest supporters, it means they will continue to support you through thick and thin and Swift has successfully built a profile for herself as the 'nice girl of pop'.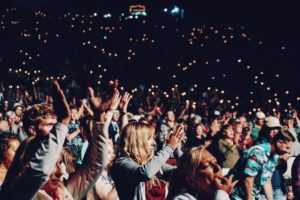 "It's really not difficult…Now I can afford to go shopping for Christmas presents for them and ship it across an ocean. I can go on Tumblr, I can find their blog, I can figure out all this information about them, have my web team email and say, "Hey, you seem like a great fan, do you mind giving us your address and we can send you some merch." It's not hard."
Be a role model
Although being a popstar doesn't necessarily mean you should have to act like a positive role model to kids across the world, it's a role that Swift has embraced. Unlike fellow popstar Rihanna, who told Vogue: "They want me to be a role model just because of the life I lead. But no, I just want to make music. That's it." Swift on the other hand, just gets on with the fact that it's all part of the wider package.
At a time when fellow popstars such as Miley Cyrus dominate the papers for being controversial, Swift's positive role model behaviour only gains her more respect.
"You have to be conscious of that. If you're choosing to put out music and be out there in the public, you have to be conscious of the fact that you are a part of the raising of the next generation and you do have an impact on that."
Stay strong in the face of criticism
Swift has dated some high-profile men in her time (including the likes of Jake Gyllenhaal, Harry Styles and John Mayer) and then uses those experiences as inspiration for her music. This is a common practice in the creative world – Sam Smith and Adele have both referenced their heartache as being the inspiration behind their massive top-selling hits, yet it's always Swift that gets criticised as the 'serial dater'.
Along with the fame and fortune of course comes continuous criticism, which Swift accepts and stays strong in spite of. Swift addresses the issues that irritate her but rises above it, by bringing back the subject matter to what she's all about: her music.
"The most important thing for me is maintaining artistic integrity, which means as a songwriter I still continue to write about my life".
Be yourself
At this year's Grammy awards Swift danced like no one was watching and Pharrell was captured giving her what looked like a strong case of the evils. Headlines branded her as 'The Worst Dancer EVER" but in true Swift style she kept her cool and didn't let it phase her, proving that embracing who you are is the best way to beat criticism.
"I just don't place much priority on looking cool…I think there's this priority on having this persona of being edgy or cool or bored. And those things are all sexy. All those things are chic when you seem not to care about anything other than yourself. And I just don't buy into it. I'm really excited by lots of things. I think enthusiasm is the best protection. It can protect you from anything." 
Stay classy
Mindful that a large part of her audience falls under the age of 16, Swift behaves well in front of the camera, keeps her clothes on at concerts and doesn't feel the need to use her sexuality as a form of art. All in all, she keeps it classy.
"Choose your outfits and your words and your actions carefully. I think it matters. I think it really does. You can pretend it doesn't, but it does."