Written by
Lily Barnes
• Published 17th August 2018 • 3 minute read
We've had the best summer on record this year with parts of the country enjoying temperatures as high as 30 degrees. It is not surprising families across the UK are considering staycation options instead. With award-winning beaches, internationally acclaimed cultural and historical attractions and 15 national parks to choose from, there's something for everyone on our island.
Enjoy the simple pleasures of spending time together on a family friendly beach in Cornwall or try something new– we bet the littlest members of your crew will be the first up on a surf board!
Considered one of the best surfing beaches in both the UK and Europe, the long and sandy Fistral Beach is backed by rocks and cliffs and, on a fine day, is an ideal spot for families to take surfing lessons or relax with a picnic.
Where to stay?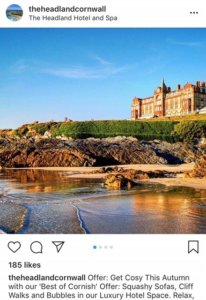 The Headland: With its luxury family-friendly accommodation in self-catering cottages close to the main hotel, is a great location for family holidays. There are indoor and outdoor pools, mini football field, tennis courts, putting, games and more. Plus, Fistral Beach is a few minutes away, so you can go to the Fistral Beach Surf School which offers lessons for all ages.
Cycling, sailing, kayaking, walking… The Lake District national park offers loads of brilliant family days out in the most gorgeous scenery. For the Peter Rabbit's fans, you can also visit the World of Beatrix Potter. Pop in to Mrs Tiggy-winkle's kitchen and smell the fresh laundry or visit the garden, a small show garden designed to capture the very essence of Beatrix Potter's world, from the lettuces that Benjamin Bunny nibbled on to the gooseberry bush where Peter got caught in a net as he tried to escape Mr. McGregor.
Where to stay: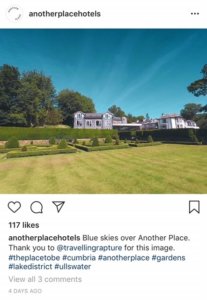 Another Place, The Lake: On the shores of Ullswater and set in 18 acres of National Park, The Lake is the perfect base from which you can discover the Lake District. The Lake has 40 bedrooms, including suites, family and dog-friendly rooms, as well as two restaurants, a library, gathering spaces, a Kids Club with outdoor space, treatment rooms, a cardio room and a 20-metre indoor infinity pool.
A great destination for a family holiday: from Salcombe, Dartmoor and Exeter, there is plenty of things to do in Devon – inside or out. From surf breaks to animal adventures for toddlers, Devon will please everyone, just make sure that there are cream tea breaks thrown in for all. If you're looking for a beach holiday, why not go to Blackpool Sands. It's a great spot for a swim as its turquoise waters are clean and calm. If you're looking for an adventure you can hire kayaks and stand-up paddle boards. On the harbour side in Plymouth is the nation's largest aquarium, The National Marine Aquarium. The big draw is the Atlantic Ocean tank (the deepest in the United Kingdom), which is home to several species of sharks and rays.
Where to stay: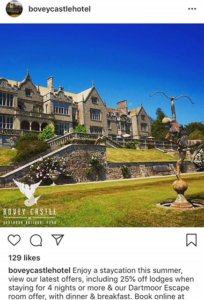 Bovey Castle: There's tennis, croquet and a playground in the extensive grounds, with a huge programme of outdoor children's activities organised as part of Bovey Rangers club. These include survival skills, archery, reptile and owl encounters, rock climbing, raft building, canoeing and golf lessons. It's a children's paradise!
Edinburgh is a city with history and culture. The mighty castle, which stands right in the centre of the city, is the most obvious nod to the past. If the weather is good, the Royal Botanic Gardens is the perfect place to enjoy a picnic. The winding paths and steps of the rock garden are great for the kids.
Where to stay?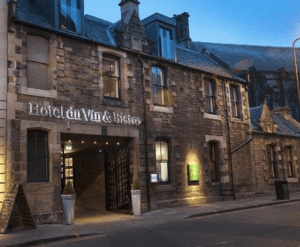 Hotel du Vin: Situated in a perfect location, only 15 minutes' walk from the Castle, Hotel Du vin is also on the doorstep of fabulous shopping, impressive museums and galleries, the striking Georgian and Victorian architecture and the world's biggest arts festival during the summer months. With its spacious bedrooms, Hotel du Vin will be a perfect choice for your family.
Is your establishment in need of some exposure? Speak to our team today to find out how we can work with you.