From Editor to PR: An interview with Tim Jotischky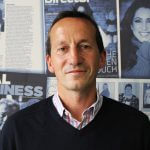 For years Tim Jotischky worked at the very highest level of the media. He was the editor of the Metro and the Scottish Daily Mail. He was the deputy editor of the Sunday Telegraph and the business editor of the Telegraph. He was also the Sports editor of the Daily Mail, which he describes as his "most fulfilling job in journalism".
After more than 25 years as a journalist, Tim joined leading London PR agency The PHA Group in 2014 as a senior consultant. Here Tim talks about his career in journalism, Diana's death, Daily Mail editor Paul Dacre, Sir Clive Woodward's defection from rugby to football, working with Crystal Palace and why he wanted to work with PHA. 
As an editor what was the biggest story you ever worked on?
There are two big stories that really stand out. One was undoubtedly 9/11. I remember I was editor of The Metro at the time and I got a call from my deputy to say a plane had gone into the twin towers. I still vividly recall walking back into my office – the television was on and , the very moment I walked, in the second plane went into the twin towers.
Metro was only a couple of years old and I remember sitting down with the editorial staff saying: "This undoubtedly is the biggest story you will ever work on in your careers, so let's make sure we do this story justice and we do it really well."
We had a poster front and back page – we got rid of the sports on the back – and we had a huge wrap round picture of the twin towers.  It was a story which really changed the world. Metro covered it as well as anyone, which was great credit to the team.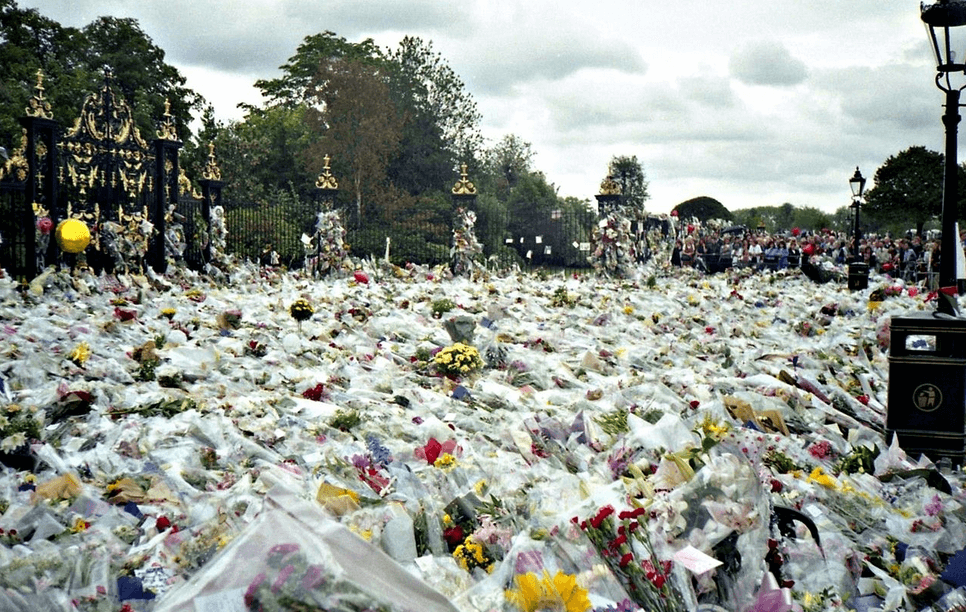 The other story was the death of Princess Diana. I was foreign editor at The Daily Mail at the time. I remember getting a call at around one o'clock on a Sunday morning telling me  that the Princess had been in a car crash in Paris and injured. I got up, started making calls and getting reporters to Paris. Then I thought I'd better get back to bed and get a couple of hours sleep because it would be a busy day ahead. I couldn't sleep and at about 4am I got a call from our diplomatic correspondent Steve Doughty. He was in the Far East with the then Foreign Secretary, Robin Cook. Steve said "Tim, I know you're hearing that Princess Diana has broken her arm. She's dead, I'm telling you she's dead, the Foreign Secretary has just told me."
I got out of bed again and started work. The news wasn't officially confirmed for a couple of hours. I still remember the hairs on the back of my neck standing up when I saw the TV newsflash confirming what I already knew. It made it very real.
What happened over the next week was astonishing, it was an unbelievable week. People often ask whether newspapers influence readers, or are influenced by readers. This was certainly a case where it was the latter. The outpouring of grief and anger towards the royal family just took on a life of its own and it became a very febrile situation… you honestly didn't know where the story was going. It reached a crescendo with her funeral and I recall the editor, Paul Dacre, decided that day he was going to devote the entire newspaper to Princess Diana and not a single other story was to be published.
At about 6.30pm on the Friday I got a call from our New York correspondent to say that CNN were reporting Mother Teresa had died. I went over to Paul, who was on the backbench preparing to get the paper away – we were printing an extra million copies so we had a much earlier deadline – and said "Paul , I know you don't want to hear this but Mother Teresa has just died". He looked up at  me and barked: "Mother Teresa? Mother Teresa? She's just a NIB", which is shorthand for News in Brief. I remember thinking, "You live a saintly life and all you get is a news in brief item". Actually, in the second edition we did a whole page – it was about Mother Teresa and her relationship with Diana!
That is how extraordinary the whole event was. The repercussions lasted for months, particularly in the way the Press were perceived by the public. On the morning of the funeral I bumped into a friend on the street and his girlfriend started trying to hit me – I was a journalist and that made me a hate figure.
You've had many senior roles as a journalist and editor. Which did you enjoy the most?
I think Head of Sports at The Daily Mail was my favourite job as a journalist. I am a huge sports fan, it's my passion. I still remember my first night taking over the role. There was a Chelsea match on the TV – Chelsea happens to be my team – and I was in the office watching it and thinking, " I can't believe this is work".
What was really interesting is that I came from a background in news, which is quite different to sports journalism. I felt I was able to bring some of the discipline and rigour that the news department of any paper has to have. I think the sports journalists learnt a fair bit from from me and I learnt a lot from them, especially about long-term relationship building which is so important in sports journalism whereas news can be more hit and run.
One example stands out. Jeff Powell, one of our writers, had been told by Clive Woodward, then the England rugby coach and a very close contact, that he was going to give up the job and move to football. Of course this was a huge story, it seemed too incredible to be true, and Jeff had promised Clive he would not write a word of it until he was ready to make the announcement. He sat on it for months. One Bank Holiday, Clive said he was about to stand down and move to Southampton and gave Jeff the nod. We ran it as an exclusive – our rivals ridiculed it but 24 hours later it was confirmed. This was all thanks to the strength of Jeff's relationship.
You've said the editor you most admired working for was Paul Dacre, why was that?
I think Paul Dacre is the greatest editor of his generation. It's his passion, his drive, his work ethic, it's relentless. He wasn't easy to work for, he was incredibly demanding, but when Paul balled you out for something you'd done wrong, nine times of ten he was right. He was a brilliant newspaperman and his instincts were always spot-on. He didn't care about being popular or kowtowing to authority, the readers were always at the heart of everything he did.
What was the biggest challenge moving from journalism to PR?
The biggest challenge was dealing with journalists! Today, journalists are busier and more stretched than they have ever been – budgets are tighter and time is a luxury they usually don't have. What helps is that I understand the mentality of a journalist. When you pitch to them you have to be very succinct, you also have to be focused on who you are pitching to and why this will be of interest to them.
That has been a challenge I suppose, looking at it from the other side, and being aware that you really have to focus on hitting the right market. But, having done it for 25 years, we speak the same language.
What is your role at The PHA Group?
I am a senior consultant. I have my own clients, but if I can help use my expertise and contacts on accounts runs by other divisions I'll always do that.
What sort of clients do you have?
I have a very diverse range of clients. They include Crystal Palace Football Club; Value Retail, which owns Bicester village and several other luxury shopping villages in Europe and China; C and C Alpha Group, which is an international private equity business with interests in everything from hospitality to healthcare;  and SAFFA, the UK's oldest and biggest military charity. I also do crisis management and reputation management for clients facing particular difficulties. But I'm interested in growing the sports side of the business, working with clubs and governing bodies especially. As someone who's been both a sports editor and a business editor – a unique combination – I have a good understanding of the intersection between business and sport.
What's it like working for Crystal Palace? 
I love working with them because their story is such an uplifting one. Five years ago they were in administration and very close to being liquidated. Steve Parish bought the club, along with three other fans, and he has done a fantastic job turning it around. It's now making a healthy profit and it is well-established in the Premier League. They want to stay true to their roots in South London, but grow their global appeal. When people look at Crystal Palace they can feel this is a football club being run in the proper way by someone with a genuine passion for the club. I'm proud to be involved with that.
Why The PHA Group?
I'd known Phil Hall, the chairman, for a few years. He was somebody I liked and trusted. He's a man of integrity. Looking at the trajectory of the company, I could see how it had grown since he set it up 10 years ago. He and Mark Gregory, the MD,  had obviously done an amazing job establishing PHA as a leading PR agency. Before joining, I also met Simon Dolan who had been a long-term client of PHA. He was so impressed with the work they did for him, he decided to invest in the company and become a partner. I remember a famous advert many years ago featuring a man called Victor Kiam who said he liked Remington razor blades so much that he bought the company. Simon's investment had echoes of that for me. It says a lot about the company and I thought, "Yes, this is the company I want to join".