London is highly regarded as one of the world's leading hubs for tech entrepreneurship, having been voted the number one city to start a tech business by the European Digital City Index on more than one occasion.
According to the Tech City Tech Nation 2017 report, 1.64m people are employed in digital companies across the UK – a number that is only increasing.  While London acts as a major hub to foster a large proportion of tech start-ups and entrepreneurial talent, it's far from the only UK city to play this role. Here we explore 5 of the leading tech hubs driving growth outside London (source: 2017 Tech Nation Report), with a sneak peek at some of the entrepreneurial pioneers to keep an eye on in 2018.
1.Manchester (£2.9billion digital tech turnover)
Digital tech is now as popular here as football. The R&D at the likes of University of Manchester, Manchester Met, and University of Salford has attracted some big names in tech, and the city now boasts nearly a third of the 50 fastest growing digital tech companies in the North.
Growth is ever-present, with two new accelerators, Wayra and Ignite, launching in the last y
ear, while Manchester City Council was awarded two £2 million grants for the creation of two new technology hubs. On another exciting note, Mi-IDEA, a facility for tech start-ups and entrepreneurs, has now officially opened its doors and is welcoming applications.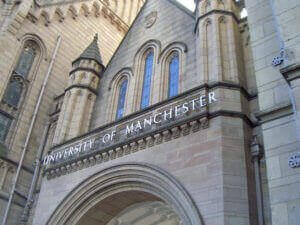 Tech pioneers: Graham Oakes, Founder of Upside Energy. Professor Michael Denham, Co-Founder of MindTrace. David Leitch, Co-Founder of Peak.
2. Birmingham (£1.4million digital GVA)
Drone and smart home / intelligent building technologies are emerging from Birmingham at an impressive rate, providing a large number of jobs which graduates from the 18 universities in and around the city are benefitting from. The city is now a very attractive proposition for Londoners looking for a change of scene, with over 6,000 people making the move to Birmingham from London in the last year – more than to any other UK city.
Early last year HM Revenue & Customs announced its plans to open a regional hub in Birmingham in 2019, promising to create 3,000 more tech jobs.
Tech pioneers: Thomas Anderson, Co-Founder of Grid Edge. Richard Westman, CEO of Kaido Group. Juma El-Awaisi, CEO of Braci.
3. Liverpool (79% growth potential for tech sector)
A lot of attention has been given to the Baltic Triangle district in Liverpool, and for good reason. This is where the city is experiencing significant growth in sectors such as gaming and virtual reality, while there are also plenty of digital agencies thriving and providing a plethora of jobs.
A new Santander Incubator sits at the heart of a cluster of innovation in and around the commercial district, and there is a developing IoT community making good progress in The North Docks. To top it all off, the Government's £556million Northern Powerhouse boost will only have a positive effect on the tech sector.
Tech pioneers: Carl Wong, Co-Founder of LivingLens. Clemens Wangerin, Managing Director at VTime. Matthew Kennedy, Founder of AvenueHQ.
4. Bristol & Bath (88% growth potential for tech sector)
It's hard to separate these two, so we've given them both a shout out as two of the leading environments for digital tech entrepreneurs. Since JustEat opened a tech hub in the city in 2004, plenty of new tech companies have been attracted to the area to capitalise on the rich talent afforded by four leading universities at a more affordable rate than London.
The two cities have made a bit of a name for themselves for their robotics credentials, with a significant amount of investment being pumped into robotics projects, alongside the development of aerospace projects aided by new innovation labs such as Future Space and science incubator Unit DX.
Tech pioneers: Nigel Toon, CEO of Graphcore. Silas Adekunle and Chris Beck, Founders at Reach Robotics Ltd. Tom Carter, Co-Founder of UltraHaptics.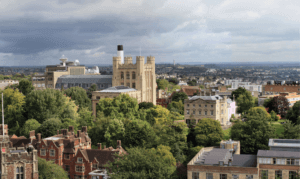 5. Edinburgh (£513m digital GVA)
We wrote about Edinburgh before Christmas and yet again it makes our list for 2018. Voted entrepreneurial city of the year in 2016, tech businesses in Edinburgh employ over 25,000 people and produced an average GVA of £513million between 2015 and 2017. Research conducted in December by Stack Overflow, published in their Q4 report, found that Edinburgh was the fastest growing tech hub in the UK throughout 2017.
It's no surprise, therefore, that tech businesses have started choosing Edinburgh over London as their home.
Gareth Williams, co-founder of Skyscanner, one of the city's tech unicorns, summed up Edinburgh in a sentence that perhaps explains why it's such a popular location: "The thriving digital tech scene in Edinburgh is hugely supportive and collaborative, with a strong sense of camaraderie."
Tech pioneers: David Hunter, Founder of Shot Scope Technologies. Jamie Graves, Founder of ZoneFox. Andrew McGinley and Andrew Parfery, Co-Founders of Care Sourcer.